Discover Edinburgh's fascinating history through the Museum of Edinburgh's wide and varied collections. In exploring the Museum's maze of 16th century buildings, you will see iconic items, beautiful objects and learn fascinating facts and gruesome tales.
This free museum is easy to locate on the historic Royal Mile and with a wide range of stories and objects, this museum has something for young and old, locals and visitors.
In addition to the permanent collections, there is a regular programme of special exhibitions hosted at the museum.
Entry to the museum is free.  
Centuries of Edinburgh's history are waiting to be discovered from the Old and New towns. Highlights including the National Covenant of 1638, which led to civil war and the collar and bowl of Greyfriars Bobby, the Skye terrier whose dogged devotion to his dead master touched the hearts of many and inspired numerous books and film adaptations. Also on display, from 12.00 to 2.00 are designer of the New Town James Craig's iconic plans. First World War commander Earl Haig's extensive collections are also on display.
The Museum also houses spectacular collections of decorative art which reveal a rich history of Scottish craftsmanship, from beautifully cut and engraved glass and intricately made silver from Edinburgh and Canongate, costume, longcase clocks, along with Scottish pottery and Scottish porcelain dating from the 1760s.
The Museum of Edinburgh is housed in Huntly House, one of the iconic and historic buildings on the Royal Mile, in the Canongate area, toward the Palace of Holyroodhouse and the Scottish Parliament. It is well served by regular and city sightseeing buses.
Outlander at Museum of Edinburgh
Did you know that Huntly House, home to the Museum of Edinburgh, and Bakehouse Close feature in Season 3 of the popular TV series, Outlander?! Pay a visit today and walk in the steps of Jamie and Claire Fraser. 
Family fun
Visit our family learning space in the Museum of Edinburgh. An activity space where you can explore the museum using our arty worksheets and detail detective quests. Enjoy our reading corner and explore our replica object area. Our baskets are full of exciting textures and art materials for you to explore.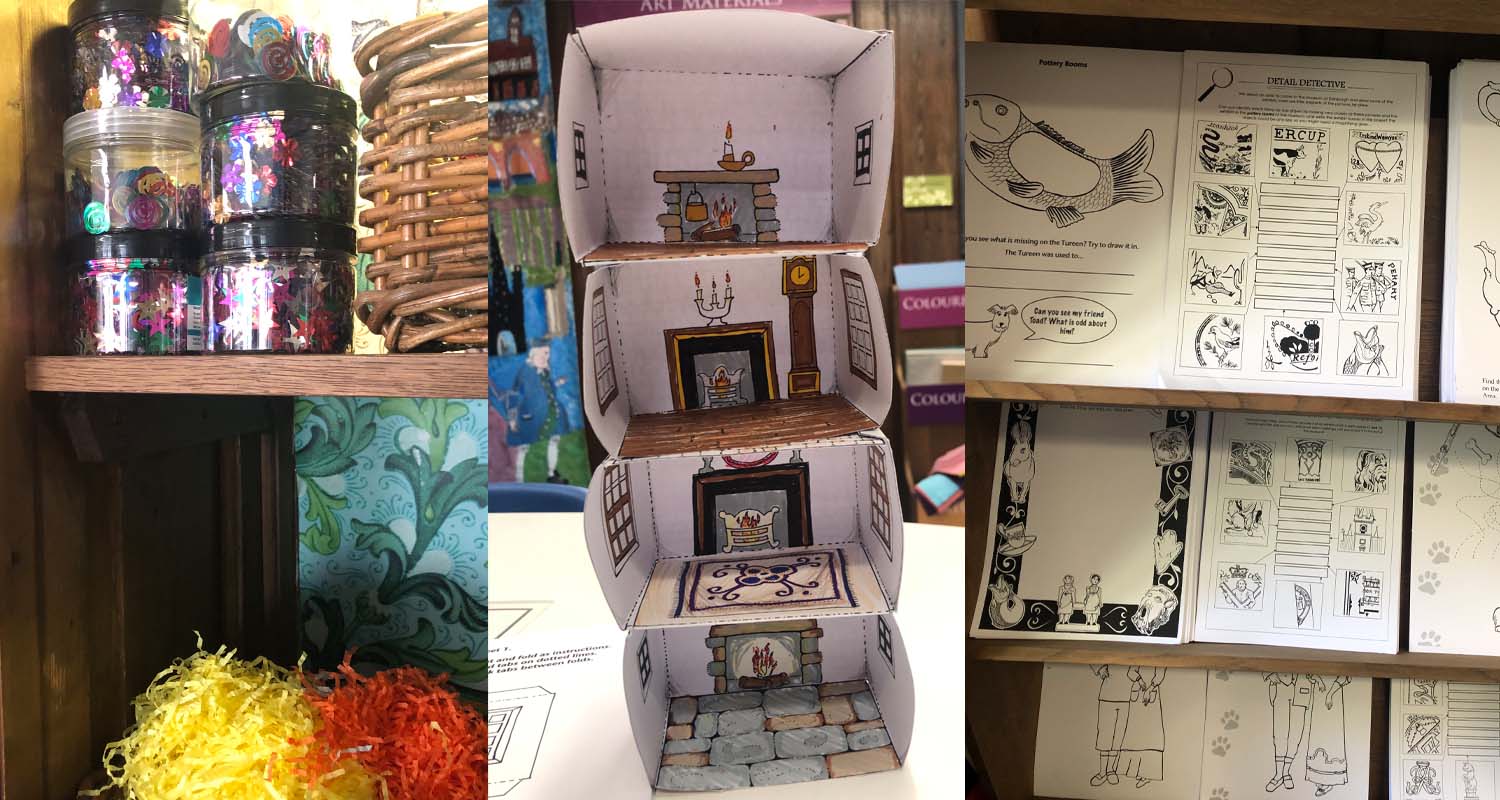 Museum of Edinburgh BSL Tour
Beautiful collection of artifacts in a quirky museum that is well away from the busy, touristy end of the Royal Mile. Keith, Tripadvisor
Reflecting on our Caribbean roots, sharing our stories of life in Scotland, dreaming into our futures

Sat 30 Sep 2023 to Sun 28 Jan 2024
Free Family Activity Space in the Heart of the Museum

Wed 14 Dec 2022 to Tue 24 Dec 2024