Located in the heart of Edinburgh close to Waverley train station, the City Art Centre's aim is to champion historic and contemporary Scottish visual and applied arts.
Artworks from our Nationally Recognised collection of Scottish art are displayed on a rotating basis. Visitors can also enjoy our richly diverse programme of changing exhibitions, which include historic and modern Scottish painting and photography, as well as contemporary art and craft.
An escalator and lift provide easy access to six floors, and the Centre also houses a great shop on the ground floor. Admission is normally free, although charges apply for some temporary exhibitions. Mimi's Bakehouse is situated on the ground floor, open daily 9am-5pm (last sit ins at 4:30pm)  offering coffee, cake and an all day brunch menu. (View a sample menu below or hop over to mimisbakehouse.com)
The City of Edinburgh's art collection is one of the finest in Scotland, and includes works by the most important Scottish artists from the 17th century to the present day. It encompasses drawings, prints, photographs and sculpture as well as paintings, and numbers over 4,500 items. 
Prints of many of the pieces in our collection can be purchased on ArtUK; below are just a few examples of our most popular images.
It is a richly diverse collection, ranging from civic portraiture to contemporary abstraction. It continues to grow, using a generous bequest left to the City in the 1960s, with a focus on acquiring contemporary work as well as filling historic gaps.
City Art Centre Access Guide
Click on the link below to see our comprehensive access guide and find out how you can get to and around the City Art Centre: 
City Art Centre Visual Story Guide
View our detailed step-by-step visual story guide for the City Art Centre to help you plan your visit.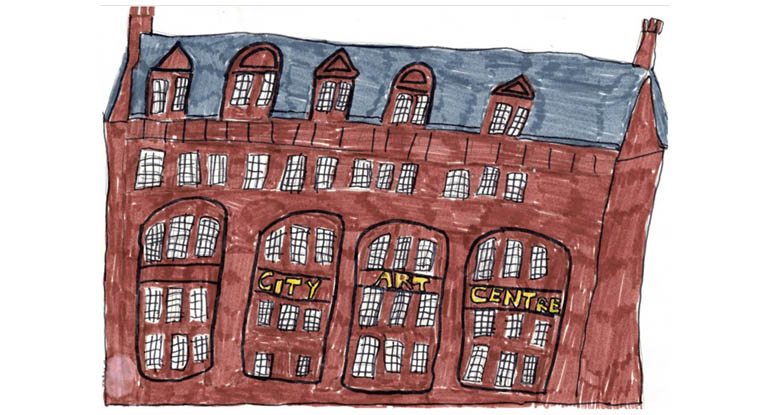 City Art Centre BSL Tour
Inspiring, astonishing, just perfect. Thank you. Visitor from Switzerland, August 2017

Dalziel + Scullion, Anya Gallaccio, Andy Goldsworthy, Andrew Mackenzie, Naomi Mcintosh, Katie Paterson, Hanna Tuulikki

Sat 18 Nov 2023 to Sun 25 Feb 2024