Queensferry Museum showcases the past and traditions of historic Queensferry and neighbouring Dalmeny. The museum has stunning views out onto the Firth of Forth and the UNESCO World Heritage site, the Forth Bridge. Whether your interest is social history, folk traditions or civic engineering, there is something here for everyone to enjoy.
As well as permanent displays, the museum hosts a room dedicated to temporary exhibitions, curated by community groups.
About the Museum
A highlight of any visit to Queensferry Museum is taking in the views out onto the Firth of Forth. Complimenting the views of the rail bridge are displays on the engineering and construction of the bridge. A remarkable feat of human endeavour, objects from our collections tell the story of the bridge and what it was like to work on it.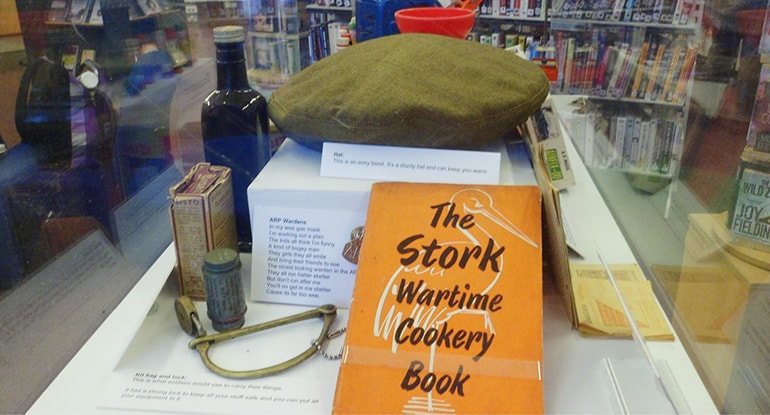 Queensferry's civic history is proudly displayed alongside the engineering exhibitions. Objects and photos showing past shopping and daily life can be seen, as well as some of the local traditions particular to the Ferry.
Every August the Ferry Fair takes place, wherein the Burryman parades through Queensferry, with a crown of flowers and a body covered in burrs, the spiky seed cases of the burdock plant. We have a Burryman of our own in the museum (named Frank), an example of an historic tradition still proudly celebrated by the Ferry folk and not seen anywhere else.
Changing exhibitions, curated by community groups, in the Provost's Room ensures that there is regularly something new to see. These exhibitions bring extra objects from the museum collections into focus and tell stories important to the community.
Hidden gem! Popped in here in summer and we are so glad we did. Lots of really interesting exhibits very well presented. Documents the history of South Queensferry very well. June 2017
The Queensferry Museum is a 2 Star Museum