The City Art Centre's permanent collection of fine art numbers over 4,800 items. Some 'old favourites' in the collection are exhibited often, but others are rarely ever seen by the public.
Hidden Gems turns the spotlight onto our lesser-known treasures, bringing may artworks into public view for the first time in decades. Spanning over two hundred years, the exhibition features a variety of media, from oil paintings and sculptures to tapestries and artists' books. Rich, eclectic and often surprising, this unique selection celebrates the unsung and the unusual. 
These lesser-known artworks do not always fit easily into thematic or chronological displays. The main focus of the collection is Scottish Art, and the exhibitions drawn from it usually concentrate on artists who were born in Scoland, those who have trained and worked here, and artworks that explore local subjects and themes. There are few opportunities to display pieces that lack a Scottish connection, such as Blackpool Valley by Lucien Pissaro or Seated Figure by Frank Auerbach.
The City Art Centre's collection continues to grow every year through donations, purchases and bequests. Recent acquisitions have introduced new artists to the collection, such as Nicol Laidlaw and Morris Grassie. Further additions have enhanced our understanding of artists already represented, including Cecile Walton and Anthony Hatwell. These artworks also deserve a chance to shine. 
Come along and see the Hidden Gems of the City Art Centre - on now until the 13 May 2018. 
Free, drop in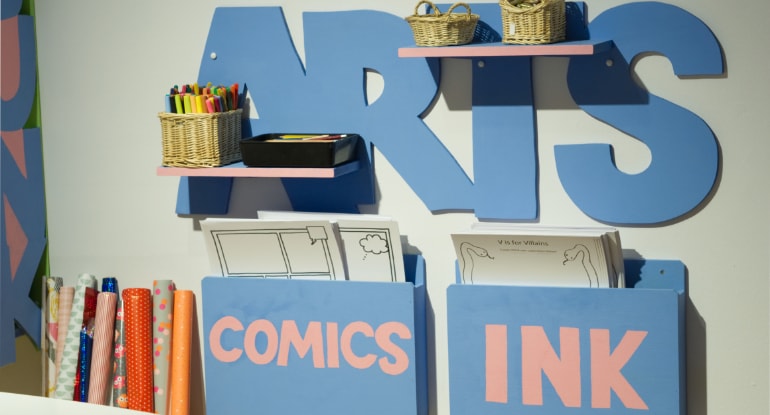 Artspace at the City Art Centre
Come in and explore the new activities in our family area to complement the exhibition Hidden Gems.
We have exciting new activity sheets and art projects for you to try out. The space is FREE and open during normal gallery times.
Why not come and spend family time exploring and getting creative?