Auld Reekie Retold is a major three year project which connects objects, stories and people using Museums & Galleries Edinburgh's collection of over 200,000 objects. Funded by the City of Edinburgh Council and Museums Galleries Scotland, the project brings together temporary Collections Assistants and permanent staff from across our venues. The Auld Reekie Retold team are recording and researching our objects, then showcasing their stories through online engagement with the public. We hope to spark conversations about our amazing collections and their hidden histories, gathering new insights for future exhibitions and events.
We have already met the Curators and the Collections team. In this blog, we meet Russell Clegg, Collections Engagement Officer. We asked Russell to say a few words about how he got into museums, what he does, what he likes best about his job, and some of his personal interests from the collections.
I recently joined the Auld Reekie Retold team as Collections Engagement Officer following five years as Learning Officer at the Patrick Geddes Centre at Riddle's Court. Prior to that I worked for Edinburgh Museums and Galleries in an exhibitions and outreach role.
I studied History at University and I like to uncover connections between things, places and people. I really enjoy engaging folk around social history themes particularly but also using objects as portals into the past, from which we can learn about culture and society. I also like tours and trails, especially if they lead to intriguing buildings or spaces!
I love objects which involve rituals. In 2014, I curated an exhibition based essentially on 'going out' and came across the strangest sporran in the collections store. Instead of tassels it had what looked like animal hair tresses but platinum blonde! It fascinated me because someone, maybe even several owners, obviously loved it once and it made me wonder about them. A lack of detail around its provenance generated lots of questions: when and where was it worn, was it a bespoke creation and what was kept inside it? Sadly, exhibiting the sporran did not yield any further information and it is now back in its box, deep in our Museum Collections Centre store!
My role on Auld Reekie Retold is to bring the discoveries, research and stories uncovered by my curatorial colleagues to the public. Under normal circumstances, this would involve organising and facilitating face-to-face events such as tours, talks and workshops. However, as my job began during the public heath restrictions around the Covid-19 pandemic, I am currently curating online events and social media posts and happenings around Auld Reekie Retold. This includes a series of digital public talks which have delved further into the objects in our care, shining a light on why we have them and how they relate to Edinburgh's past. One such event was a presentation with colleagues on the theme of 'Together whilst Apart'. This involved looking at a specific collection of personal objects and keepsakes related to the idea of how folk have historically dealt with separation from each other. I am also in discussion with organisations, such as local history societies and community groups, around the city to understand what links they might have to the objects we are discovering in our stores and how we can record stories and information around them to build on and extend our existing knowledge.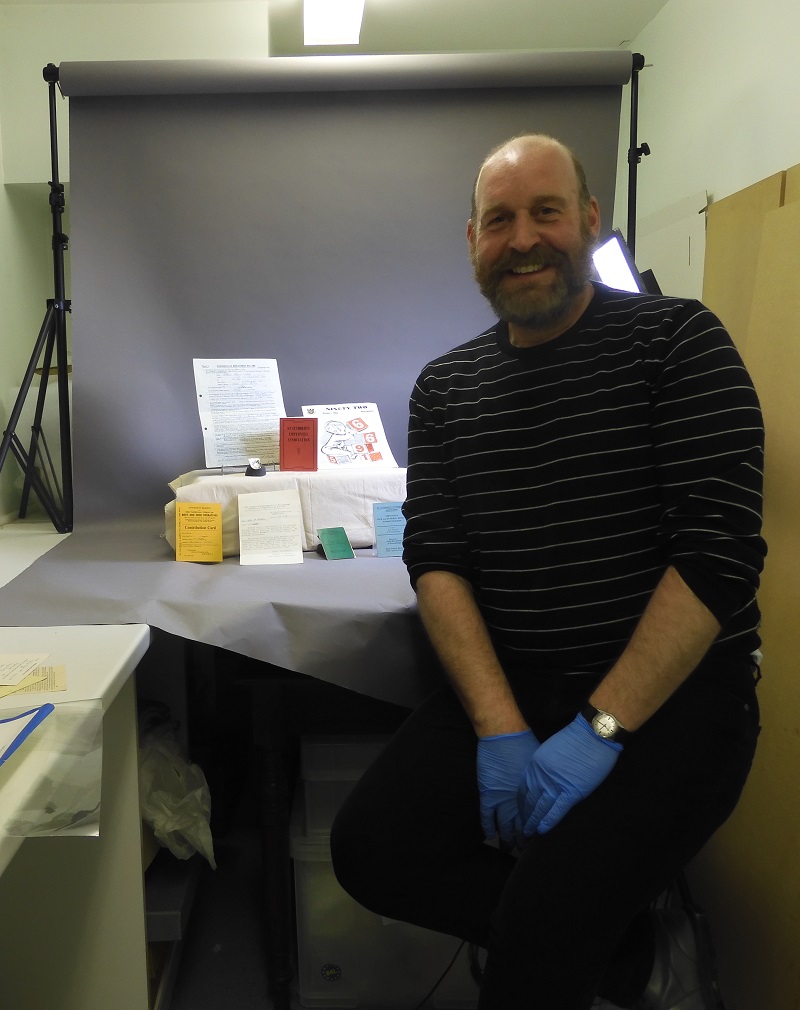 In the coming months, when we can gather and meet again, I will be seeking to link communities of local interest to our collections. We want to add a dimension of 'lived experience' around our holdings especially those not on display in our museum venues. Catching stories and reminiscences about artefacts we own will mean that future audiences have greater context and real empathy about how our material culture was created, used, worn and loved before we came to look after it. 
Coming to live in Edinburgh from Rochdale, the home of the original model of Co-operative Societies, I am keen to hear from Edinburgh folk who worked for the St. Cuthbert's Association or Leith Provident in the mid- 20th century, to bring the collections we have about this fantastic movement right up to date!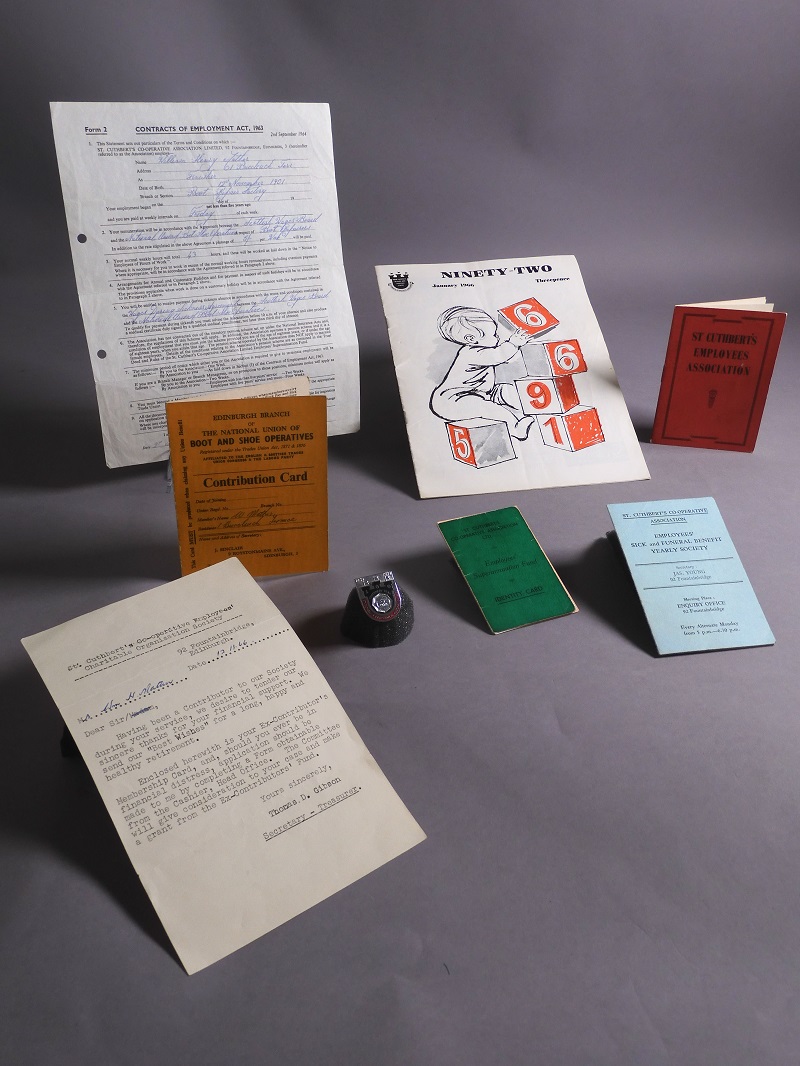 Keep an eye on our events page to book your place at our upcoming, free Auld Reekie Retold digital talks and events. You can find out more about Auld Reekie Retold and read more blogs at www.edinburghmuseums.org.uk/auld-reekie-retold.
You can find out more about Auld Reekie Retold object discoveries from our Museum Collections Centre on the Capital Collections website.