Auld Reekie Retold is a major three year project which connects objects, stories and people using Museums & Galleries Edinburgh's collection of over 200,000 objects. Funded by the City of Edinburgh Council and Museums Galleries Scotland, the project brings together temporary Collections Assistants and permanent staff from across our venues. The Auld Reekie Retold team are recording and researching our objects, then showcasing their stories through online engagement with the public. We hope to spark conversations about our amazing collections and their hidden histories, gathering new insights for future exhibitions and events.
But before we look at our collections, let's meet the team. The Auld Reekie Retold team come from all areas of Museums & Galleries Edinburgh. In this post, we're meeting the Collections team who are responsible for looking after the collections in our stores day-to-day, and for the inventory work of the project. We asked them to say a few words about how they got into museums, what they do and what they like best about their jobs, and their personal highlights from the collections.
Nico Tyack, Auld Reekie Retold Project Manager
I've been at Museums & Galleries Edinburgh for just over 10 years. Before that, I was working in Newcastle on various store inventories where I learnt I love getting hands on with collections and discovering the amazing stuff museums have in stores.
My background is in collections information and databases, so I like solving logistical problems. Auld Reekie Retold is a team project, and I enjoy finding ways to co-ordinate the different parts of the project's work. I love hearing about all the fun, moving, unexpected stories the team find in the collections, and finding ways to bring them all together.
My colleagues will tell me I'm predictable, but I would love to spend more time on our 18th century collections. We have some amazing items relating to the Edinburgh Town Guard (the world's first civic police force, no less), which tell stories which take detours through the Jacobite rebellions, Edinburgh's Enlightenment, and a set of almost pristine muskets, unique in the world.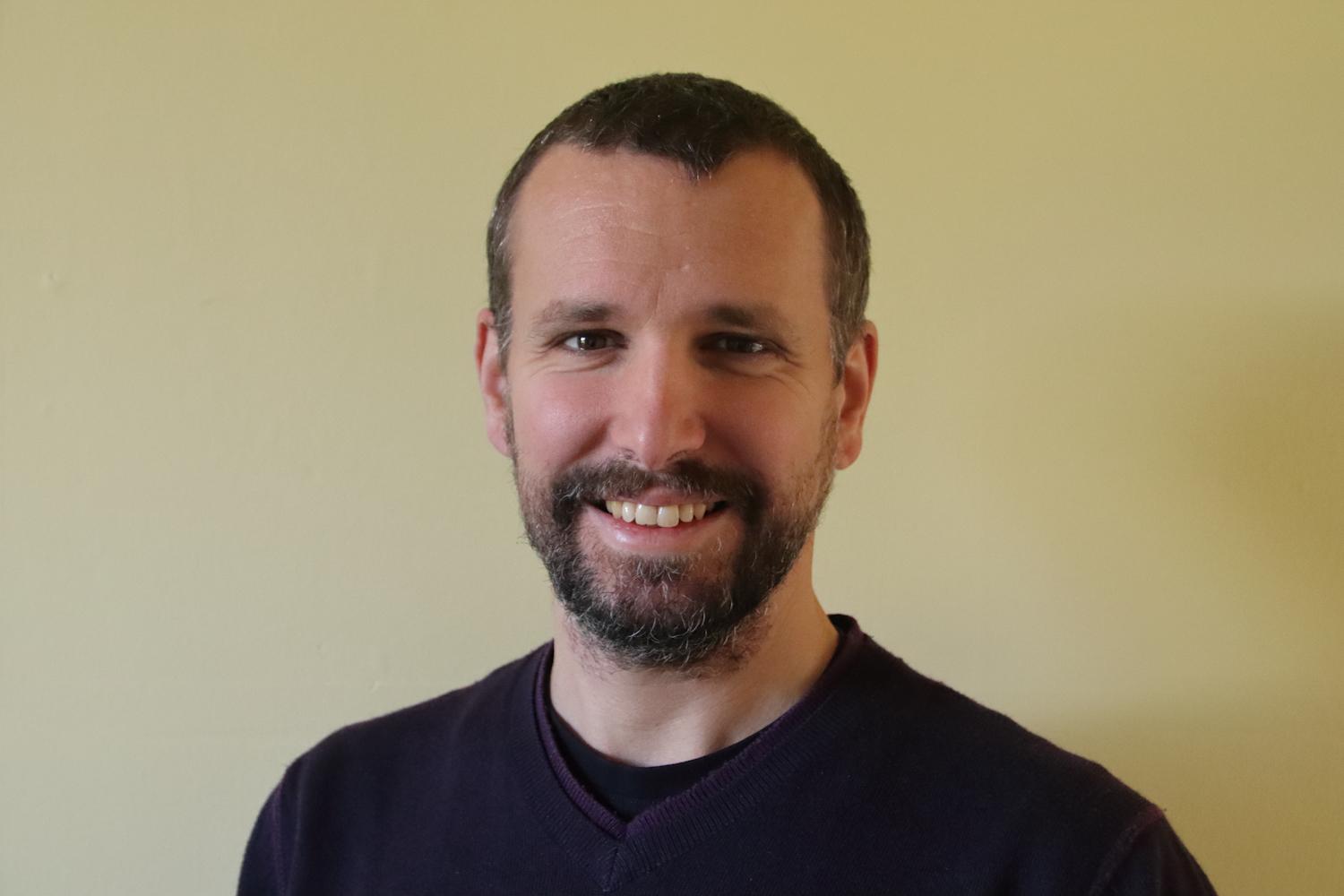 Gwen Thomas, Collections Care Officer
I studied History at university, then an MSc in Care of Collections, all while volunteering at various museums. I worked in conservation roles within the National Trust and Science Museum before taking up my current role in 2017.
I love working hands on with collections and knowing that I'm contributing to their preservation and wellbeing. That could mean finding the right packing solution for each object; cleaning or object marking fiddly artefacts; or training team members in collections care. I also love working with my brilliant colleagues.
One of my favourite objects is a set of musical glasses from 1823 – from the outside it looks like an ordinary side table, but inside is a beautiful instrument made up of 29 glasses, complete with music books. Each glass is tuned to a separate note which is etched on the base of the glass and written on the stand. It was made by James Smith, a glass cutter who used to work at the Mid Lothian Glassworks (later Holyrood Glassworks).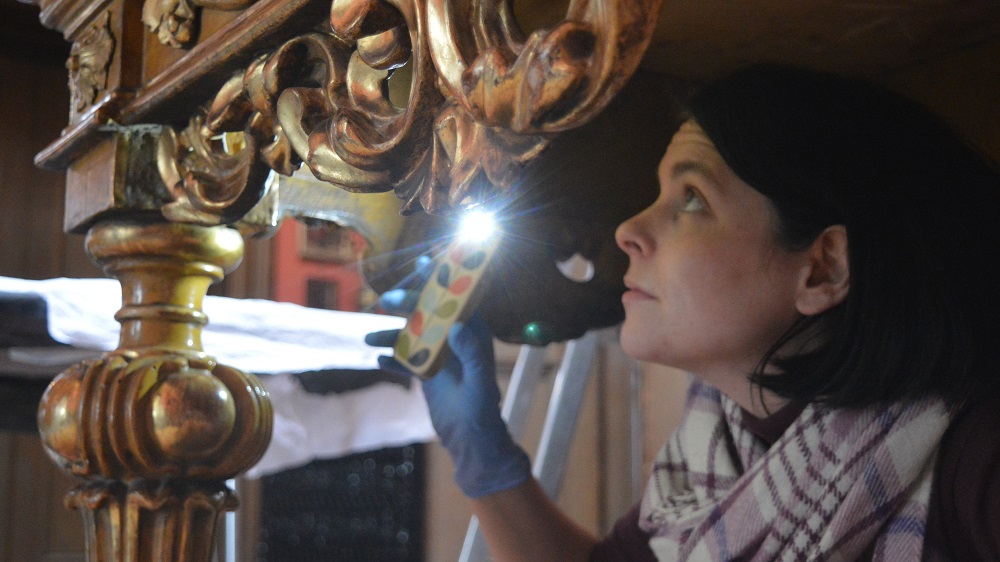 Oliver Taylor, Collections Project Assistant
My work in museums began early on, having been sent to the nearest castle to become a tour guide. At university I studied history and then inventoried for the National Trust for Scotland. I took up this role in 2019.
A lot of my training is in research so Auld Reekie Retold is a perfect opportunity to practise academic sleuthing. I enjoy investigating the history of Museums & Galleries Edinburgh collections and uncovering information that might tell us more about what an object was used for and what this tells us about Edinburgh's past.
I am intrigued by our late-nineteenth century social history collections, more specifically I would love to write about life in the tenements that catered for Edinburgh's growing middle-classes. When I look around my flat I am forever curious about what rooms went where, how different did it look, and did they face the same mouse problems we do today?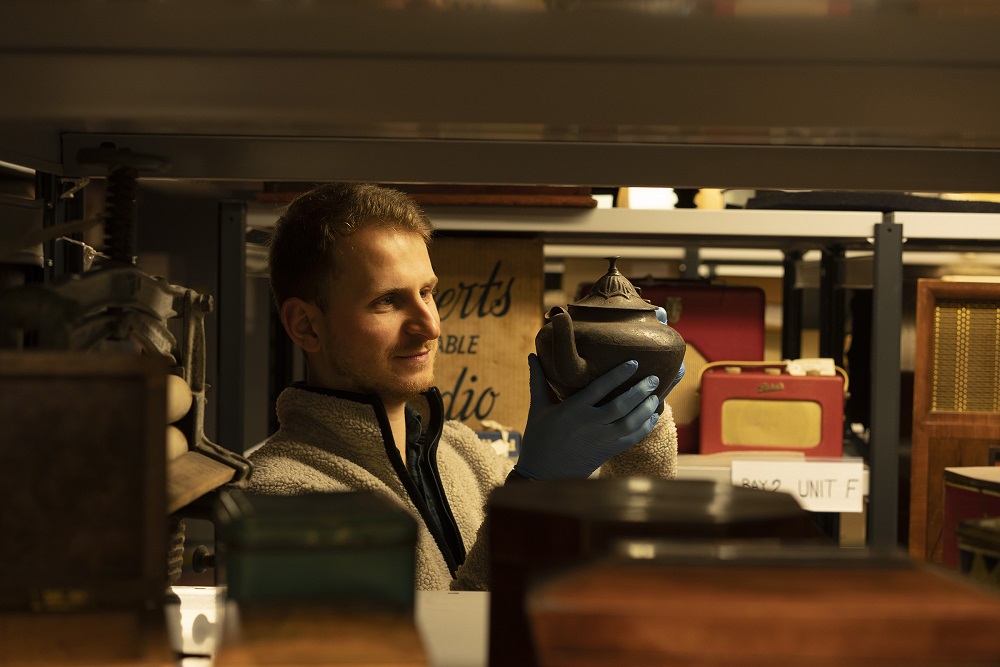 Suzy Murray, Collections Project Assistant
I grew up in Glasgow and, unlike most people who work in museums, I never went to university. Instead I moved to Wales and worked as a Collections Assistant for National Trust. Not quite the same as university, but it set me up for an amazing career in Collections Care which has found me here at the Museums & Galleries Edinburgh.
I love making sure that our collections are as accessible as possible for others to find and use, be that through using a consistent set of terms, or the up to date and accurate recording of location and condition.
I'm a bit of a digital geek, and enjoy working on processes to make everyone's life easier. I love aligning our information with our documentation procedure and creating digitisation processes which speed up our workflow.
I love our household technology collection. We have lots of home technologies from old washing machines to hairdryers to games consoles. Seeing the transformation of every tasks by the development of technologies gives you an insight into how much easier your life is now than it would have been just 30 or 40 year ago. It always makes me appreciate my modern lifestyle!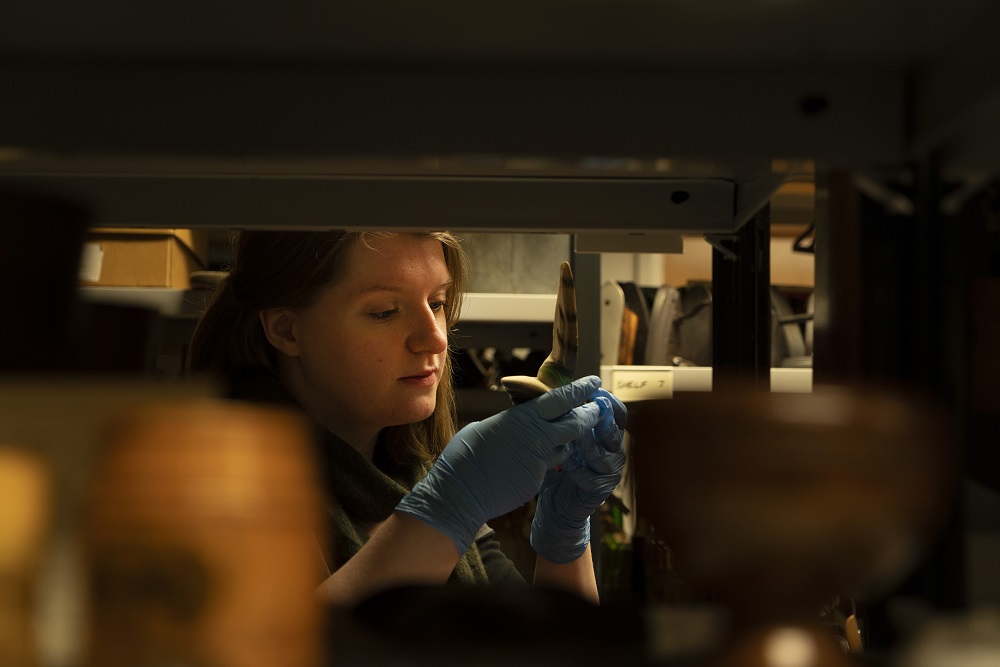 Gabriella Lawrie, Collections Project Assistant
Before coming to work for Museums & Galleries Edinburgh I was involved in digitisation at the National Galleries of Scotland as well as 'Project Reveal' at the National Trust for Scotland. I was therefore familiar with the work I'd be doing on Auld Reekie Retold.
The research aspect involved in the inventory process is my favourite. This brings objects to life. Often the most inconspicuous objects have the most surprising stories. It's great to be involved in rediscovering these. For example, a wax seal belonging to William Flockhart of 'Duncan Flockhart & Co', chemists, whose customers included Florence Nightingale, James Young Simpson and Queen Victoria.
Some of my favourite objects have been from our crime and punishment collections. Reading a letter about a time capsule found at Bridewell prison in 1883 was interesting. Something more obscure was a book from 1823 detailing lives and deaths of executed criminals and messages from condemned men to their wives and parents. An obsession with true crime is not a new phenomenon it appears.