Auld Reekie Retold is a major three year project which connects objects, stories and people using Museums & Galleries Edinburgh's collection of over 200,000 objects. Funded by the City of Edinburgh Council and Museums Galleries Scotland, the project brings together temporary Collections Assistants and permanent staff from across our venues. The Auld Reekie Retold team are recording and researching our objects, then showcasing their stories through online engagement with the public. We hope to spark conversations about our amazing collections and their hidden histories, gathering new insights for future exhibitions and events.
But before we look at our collections, let's meet the team. The Auld Reekie Retold team come from all areas of Museums & Galleries Edinburgh. 
In this post, we're meeting our team of dedicated curators who bring their knowledge and expertise to the project.
We asked them to say a few words about how they got into museums, what they do and what they like best about their jobs, plus their personal highlights from the collections.
Anna MacQuarrie, Curator-History
Years spent working in different project-based jobs in museums and archaeology across Scotland led me to my job as Curator – History with Museums and Galleries Edinburgh. My previous roles have all included curatorial work, writing interpretation, engagement, outreach projects and community development. It's being able to do a little bit of each of these that I like best in my job – it keeps me on my toes.
I really enjoy finding the connections between different objects and parts of the collections, those threads that join different stories and histories together, and having the opportunity to share a better understanding of those histories with communities. When not doing Auld Reekie Retold, contemporary collecting is really inspiring - reflecting history as it's made across Edinburgh. 
I suppose it's a cop out to say my favourite part of the collections is "a bit of everything", although that is true – the range and diversity of our collections is fantastic. I have a long-standing interest in minority languages, but also an enduring soft-spot for the collections relating to Edinburgh's coast communities of Queensferry, Newhaven and Leith, and the local customs and folk history woven throughout them. Who could resist something as strange and enigmatic as Queensferry's Burryman?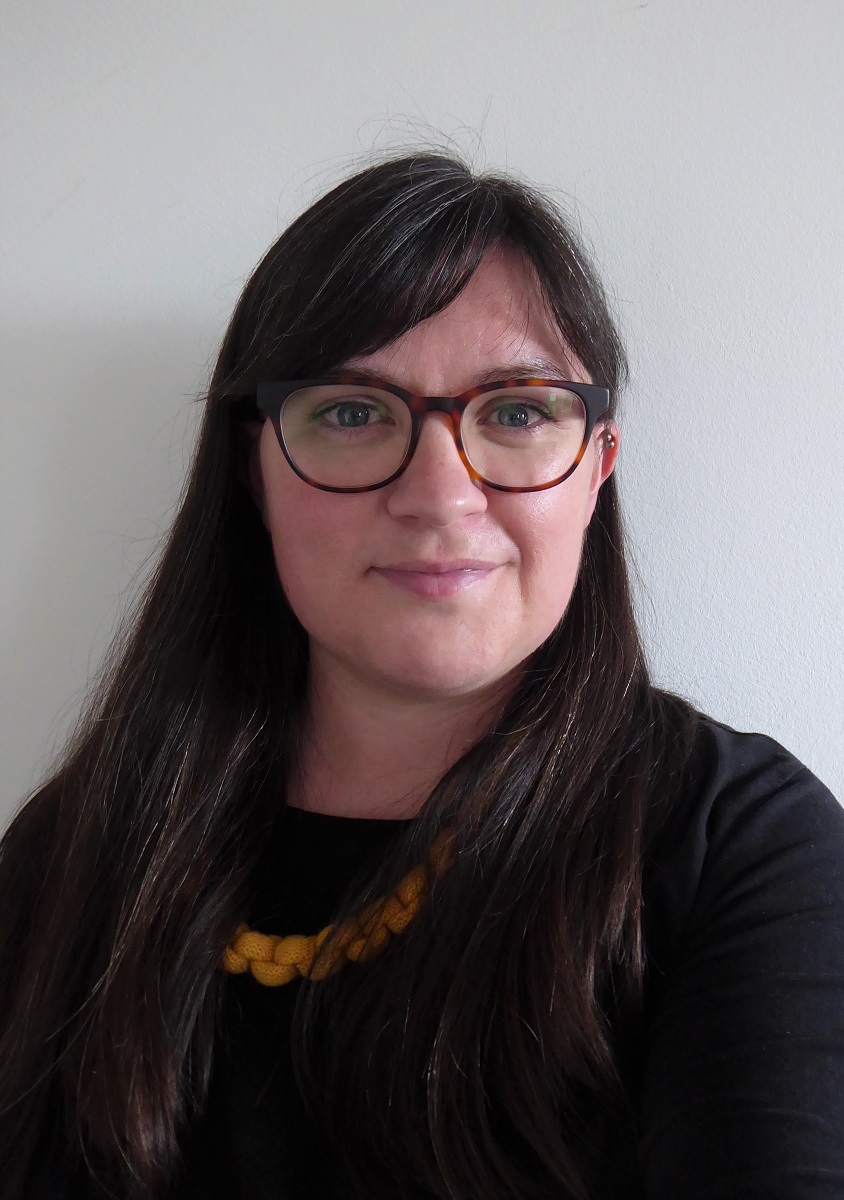 Gemma Henderson, Curator-History
I have worked in museums for over ten years and have been with Museums & Galleries Edinburgh since 2013. I have always loved learning about the past and studied Economic and Social History at university and then followed with a postgraduate degree in Museum Studies. I work specifically with our history collections and I'm particularly interested in our social and domestic objects – who doesn't love a flat iron? 
Our collections are vast and extremely varied and I love the variety of objects in our care – from hugely significant objects like the National Covenant to objects of the everyday – wash boards, tea pots and even false teeth! Every object tells a story and I love unravelling those stories to piece together an object's history. Auld Reekie Retold is offering us a chance to undertake a little detective work and to unlock some of the secret stories which are no doubt hiding in our stores.  
My favourite objects are the ones which give us a glimpse into the everyday lives of people of the past - the objects which would often have been thrown away. We have lots of beautiful artwork and ceremonial objects but a battered pair of work boots or a patched-up pinny can tell us so much more about what life was really like.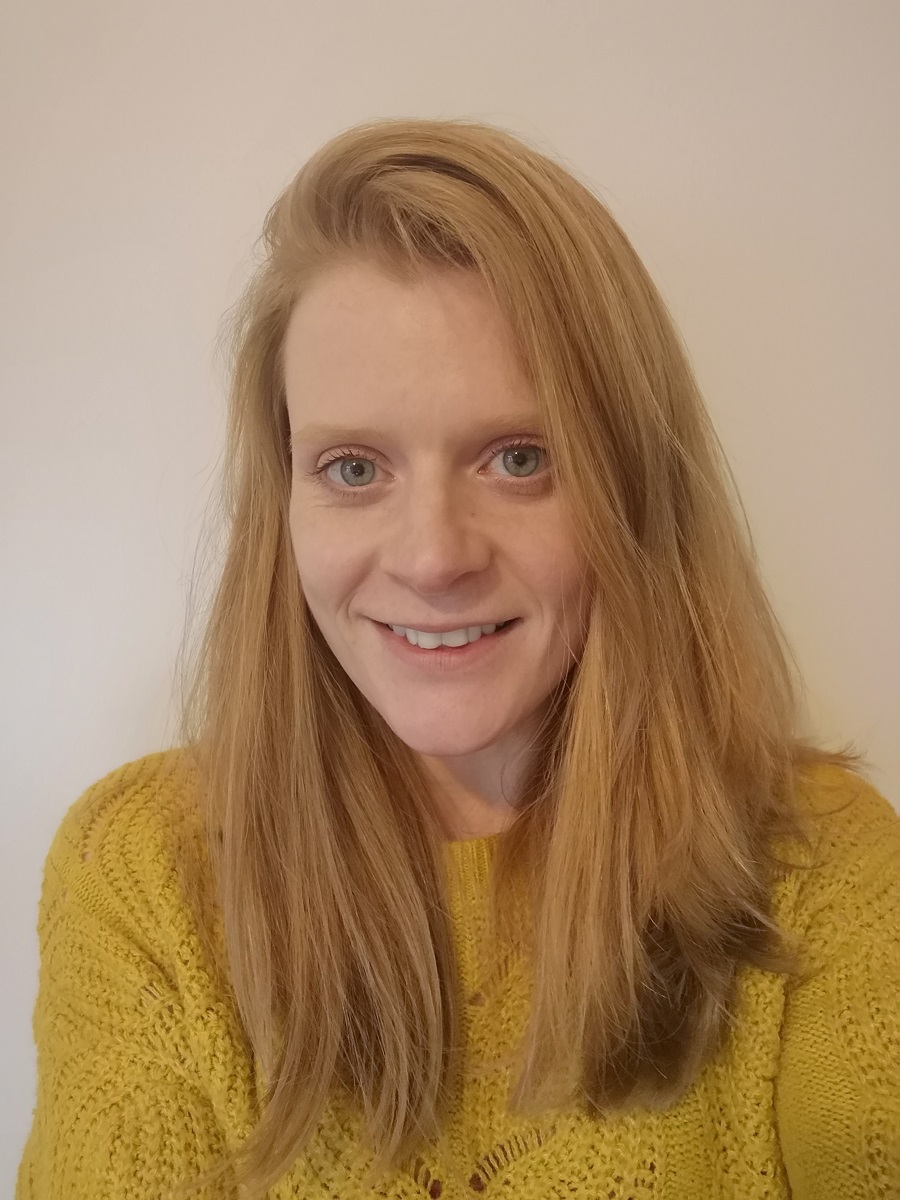 Helen Edwards, Curator-Applied Art
I have been Curator of Applied Art since 2006. My background is in social history having previously worked at the Ironbridge Gorge Museums. I studied physical geography, then industrial archaeology and heritage management - not really the standard background for an Applied Art curator! 
I really enjoy working with objects and get to work with a good variety of things – silver, glass and ceramics as well as the collections at Lauriston Castle. As we cannot work directly with the collections at the moment, I am tidying up records, adding information and enjoying researching some of their stories. 
My favourite is our glass collection as it combines beautiful objects with industrial and social history. As well as our own collections, we have glassware and archive material on loan from the Ford Ranken family who owned the Holyrood glassworks. This is a superb resource including business papers, glass recipe books, patterns books and family letters, something I am looking forward to investigating further as part of the project.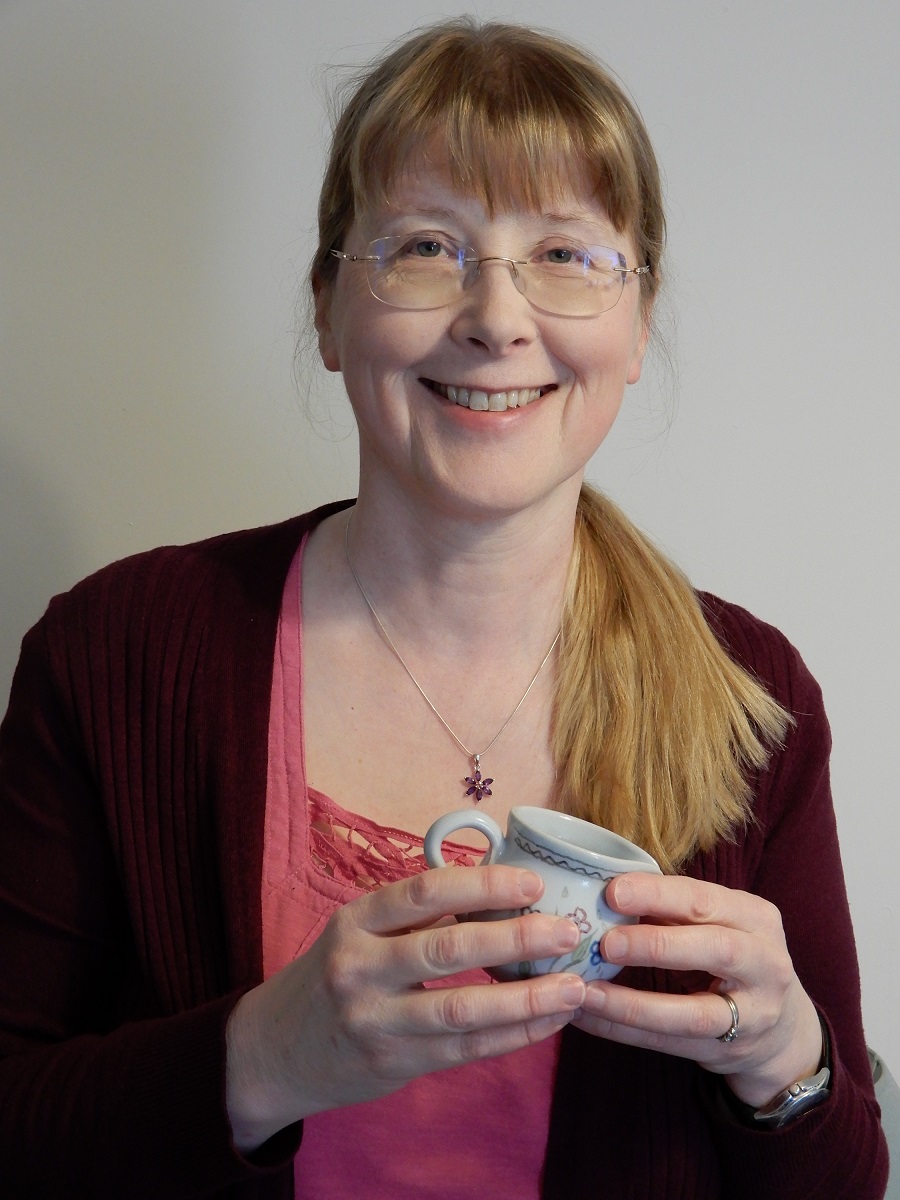 Lyn Stevens, Curator-Childhood
I have been working part-time as Curator at the Museum of Childhood since 2013 and no two days are ever the same!  I also work part-time as a Registrar at National Museums Scotland, and have worked in the Scottish museums sector since 1994.  I have a degree in History & Archaeology, and a post-graduate Museums qualification.  I feel very lucky to be able to pursue my passion of studying history whilst providing a service to our visitors.
 My favourite aspect of the job is learning about all the different parts of the collection, there is such a huge variety of objects.  We are sometimes known as the 'Toy Museum' and we do have thousands of toys, but we also have books, educational objects, costume, comics, medicines, baby equipment and photographs, to name just a few.  It is such a big collection that there is always something new to discover and a story to unravel that gives an insight into someone's childhood.
The Museum of Childhood has a large collection of books, around 15,000, and they represent so many different avenues to explore.  I love investigating the collections for inscriptions and children's writings and drawings inside the books, which give a direct link to the person who owned them and sometimes a connection is discovered with an Edinburgh organisation or person.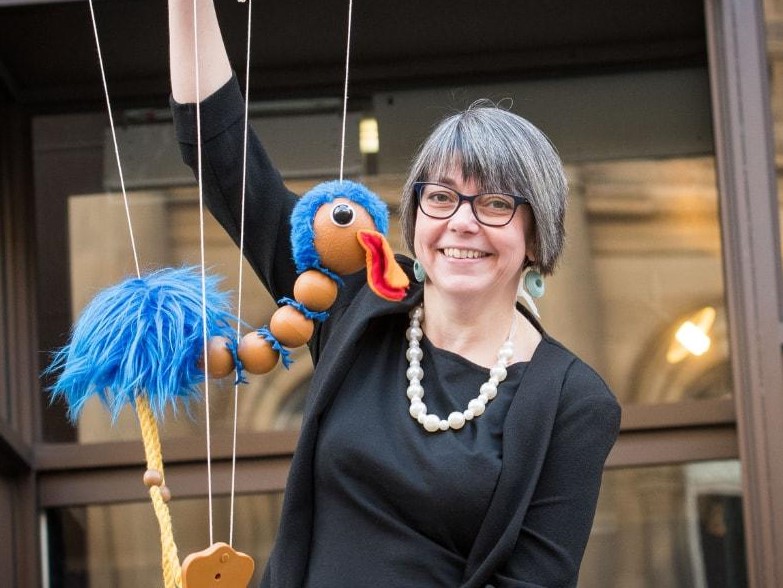 Susan Gardner, Curator- Childhood
I have been working at Museums & Galleries Edinburgh, specifically with the Museum of Childhood collection, since 1993 (that makes me feel very old!). Although I studied Art History at university I have always been interested in social history. Real life is far more fascinating than fiction and, if you want to know what makes people tick, where better to start than with their childhoods?
I'm enjoying the opportunity to find out more about the lives of the children represented by objects in our collections. This kind of information often wasn't recorded in the 1950s and 60s but it really helps to bring the objects to life. It's like detective work and can become obsessive!
The Museum of Childhood has such variety in its collections, it's difficult to choose favourite items but I do love the toy tea sets and dinner services. Photographs are also wonderful as they transport you to a different era in such an immediate way and, at the same time, show the continuity of family life. We can all connect with them.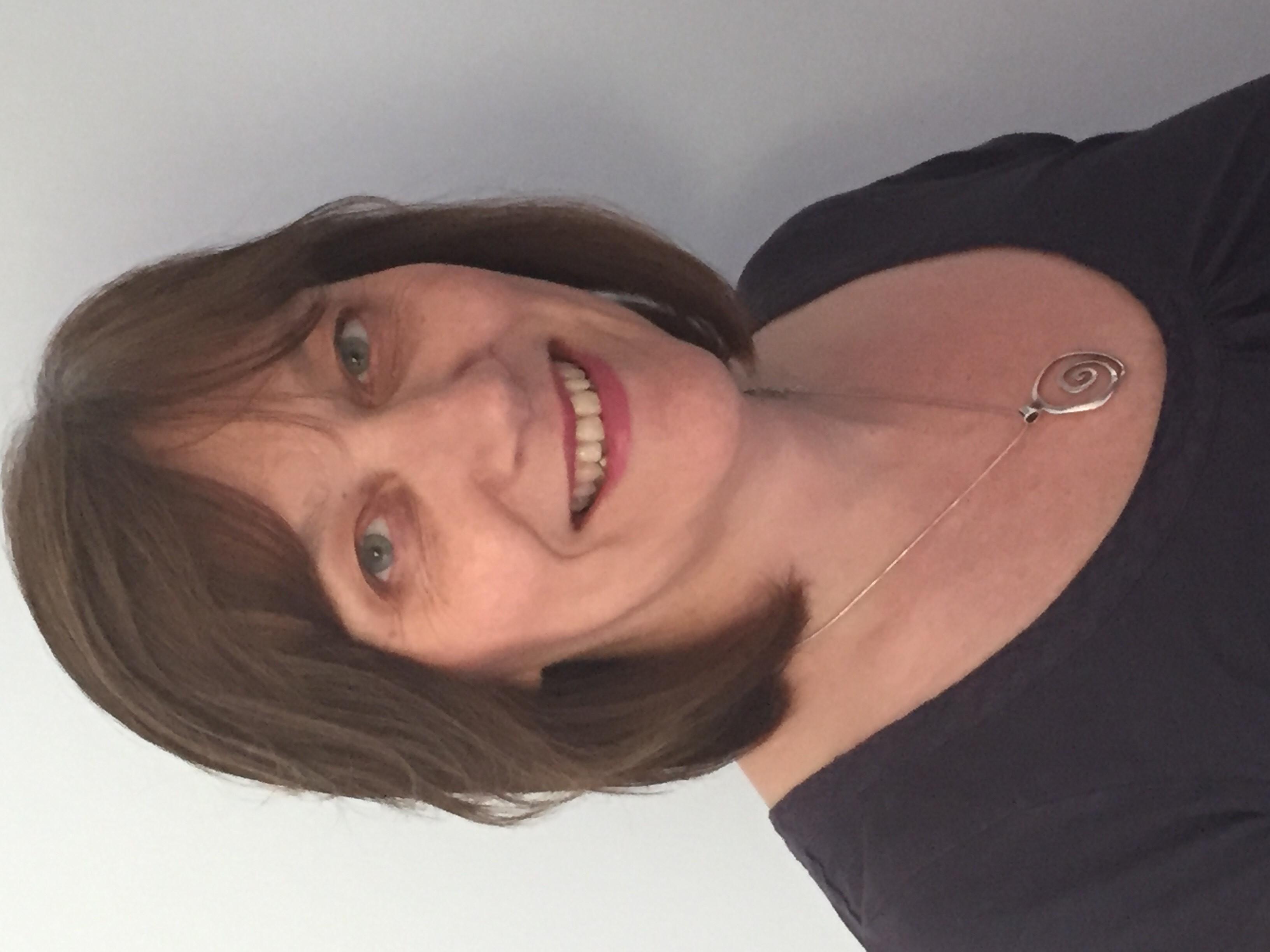 Vicky Garrington, Curator-History
I have worked for Museums & Galleries Edinburgh for ten years, having moved back from New Zealand where I was archives manager for the Air Force Museum of New Zealand. I studied Art History and Museum Studies at Uni. I work across our social history collections, with a focus on wartime and dress history.
I love turning research into public content, whether that's producing exhibitions or publishing blogs online. Working with colleagues and volunteers to make interesting things happen is another favourite thing – team work makes the dream work!
I'm interested in the way dress gives us an intimate view of what life was like for the wearers of garments – social, economic and political history can all be explored through the clothes we put on our bodies. I am especially interested in clothing during times of upheaval, such as the World Wars. Even our present-day Lockdown pyjamas tell a complex story of life in 2020.