Riots, sieges, executions, coronations, plagues and battles – Edinburgh has seen them all. Scotland's capital city has had an eventful history and artists have recorded many of these momentous incidents. King George IV's 1822 visit to Edinburgh attracted artists from all over Britain, who documented his stay from start to finish.
Historical events have also provided a rich source of inspiration to later artists, many of whom have drawn from episodes such as the life of Mary Queen of Scots, or the country's various religious disputes.
If you would like your own prints of pieces in our collections head to ArtUK
Scottish Enlightenment
Edinburgh was at the centre of the Scottish Enlightenment and was renowned throughout Europe as 'a hotbed of genius'. The Enlightenment witnessed an outpouring of intellectual and scientific achievement, and many leading figures of the era lived in the city.
John Kay recorded many of these leading thinkers, as well as some of the more colourful characters of his day. Sir Henry Raeburn was the leading portraitist of his generation. Meanwhile, Alexander Nasmyth was a true enlightenment figure; a landscape designer, architect and theatrical designer, as well as a portrait and landscape painter, his views of Edinburgh in the 1820s depict a prosperous, self-confident city.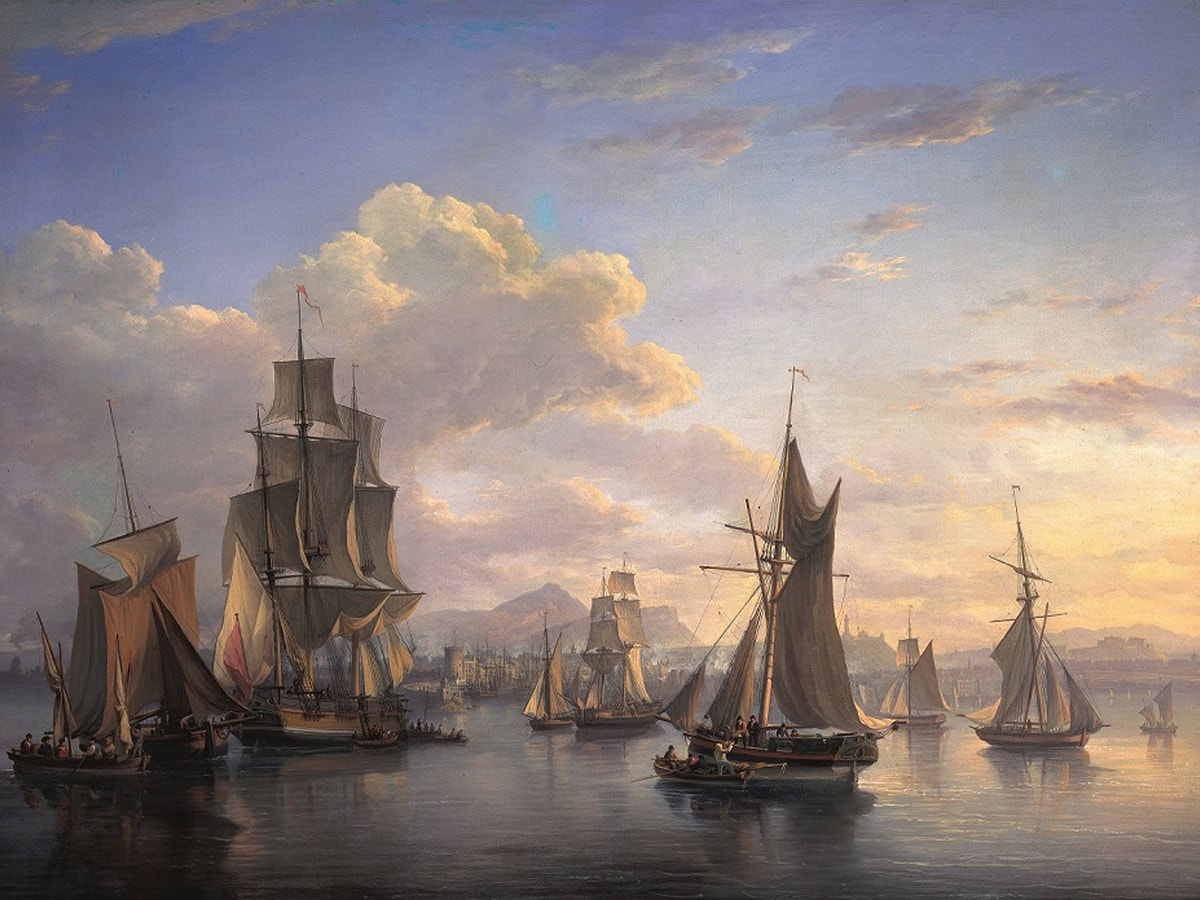 Victorian era
Edinburgh's population grew rapidly in the Victorian period, but this citywide expansion brought its own problems. The development of the New Town resulted in many wealthier citizens moving to the more spacious surroundings. As a result, living conditions in the oldest parts of the city worsened until a tenement collapse forced the City Council to act.
Despite the New Town's architectural elegance, most Victorian artists were still drawn to the historic Old Town. Early photographers like Thomas Begbie captured the squalid living conditions there. Other artists painted the crumbling buildings and narrow closes, or the markets and livestock fairs that took place in the heart of the City.
Contemporary artists
Modern and contemporary artists increasingly look for more diverse ways to depict Edinburgh, often exploring less fashionable parts of the city to reflect its development and rich diversity.