Creative links between Scotland and Italy have existed for hundreds of years. In the 18th and 19th centuries Scottish artists journeyed to Rome and Florence to advance their professional training and career prospects. Throughout the 20th century this pilgrimage to the Mediterranean continued, with art students undertaking travelling scholarships and mature artists finding inspiration in the landscape and culture. Some even settled there on a long-term basis. The flow of people and ideas has also developed in the opposite direction, with Italian immigrant families making their homes in Scotland and contributing to the artistic milieu.            
The Italian Connection explores the enduring bond between these two countries, celebrating the ability of art to transcend geographical borders. Featuring artists such as Allan Ramsay, E.A Walton, F.C.B. Cadell, Joan Eardley, Eduardo Paolozzi and Elizabeth Blackadder, the exhibition covers a range of media from oil painting and drawing to printmaking and sculpture.
Although the City Art Centre is currently closed due to the ongoing Covid-19 pandemic, you can explore a small selection of the works presented as part of the exhibition below. 
Katherine Hall of Dunglass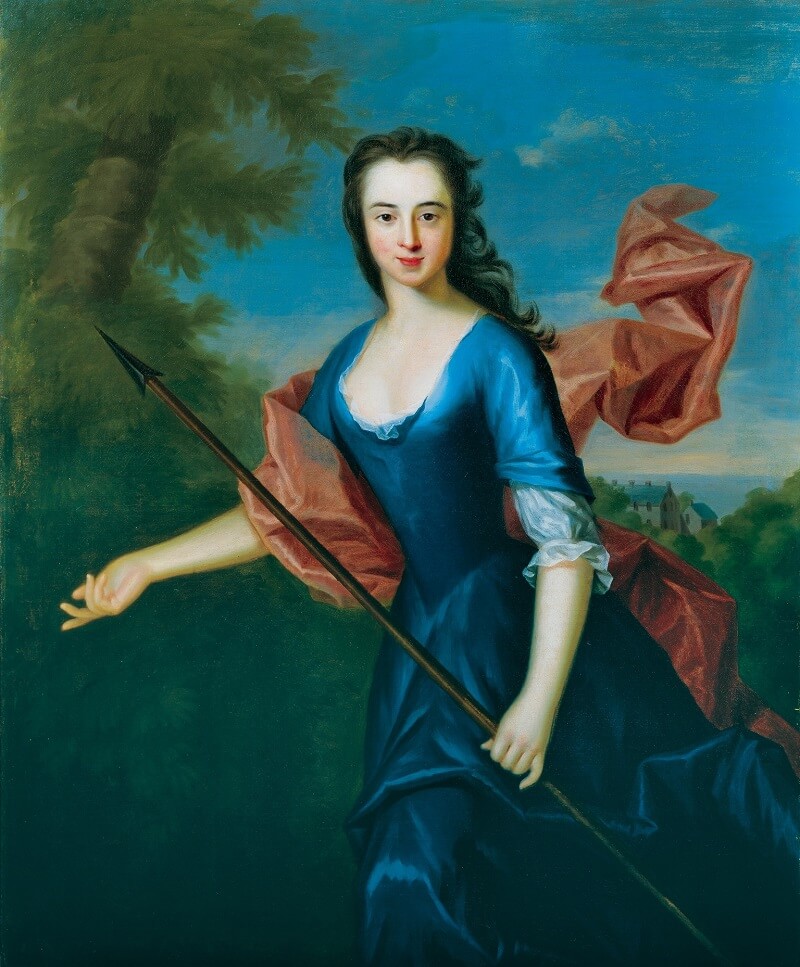 Katherine Hall of Dunglass
oil on canvas, c.1736
Allan Ramsay (1713-1784)
Of all the 18th century Scottish artists who spent time in Italy, Allan Ramsay had one of the most enduring connections with the country.
His first visit took place early in his career in 1736, when he travelled to Rome to study under Francesco Imperiali. During the same trip he also trained in Naples with Francesco Solimena. Ramsay subsequently established himself in London as a fashionable portrait painter, but returned to Italy three more times, staying for at least a year on each occasion. He was almost seventy when he made his final trip in 1782.
Purchased (Jean F. Watson Bequest Funds and grant aid from the National Fund for Acquisitions), 1997
Hymn to the Rose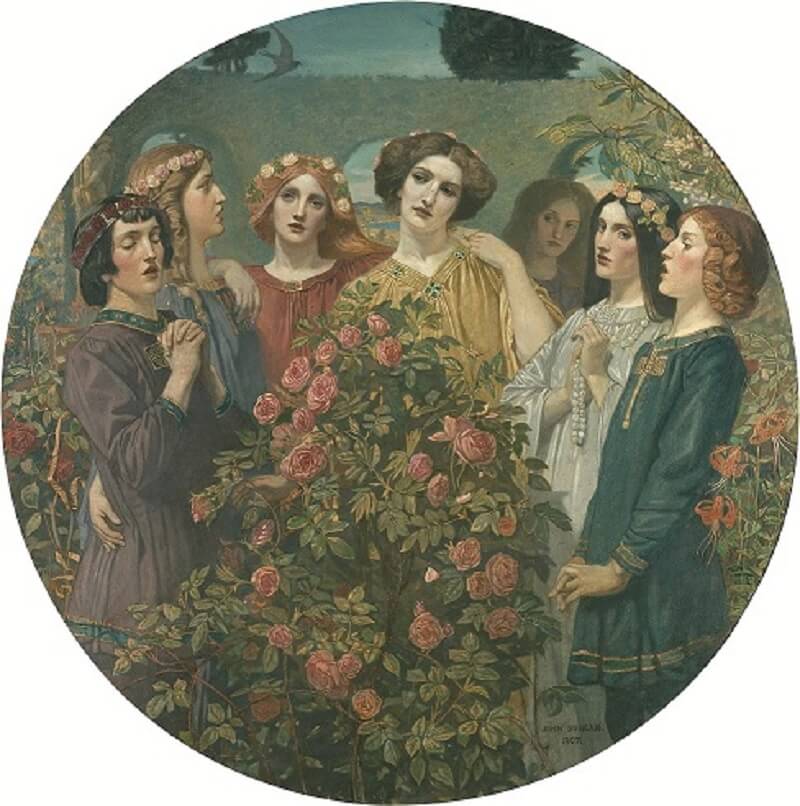 Hymn to the Rose
oil on canvas, 1907
John Duncan RSA, RSW (1866-1945)
Although John Duncan was a key proponent of the Celtic Revival movement in Scotland, his creative influences were diverse. In 1890 he visited Rome and Florence, and was struck by the work of Italian Renaissance masters like Sandro Botticelli and Fra Angelico. Their confident use of line and chiaroscuro encouraged him to hone his draughtsmanship. He was also inspired to experiment with the technique of tempera painting.
Hymn to the Rose reveals how Duncan's style was informed by his enthusiasm for early Italian art. The youths in medieval costume are modelled and delineated with great precision, while the botanical detail in the Italianate garden setting recalls similar backdrops employed in Renaissance compositions. 
Presented by the Scottish Modern Arts Association, 1964
Interior - Santa Maria della Salute, Venice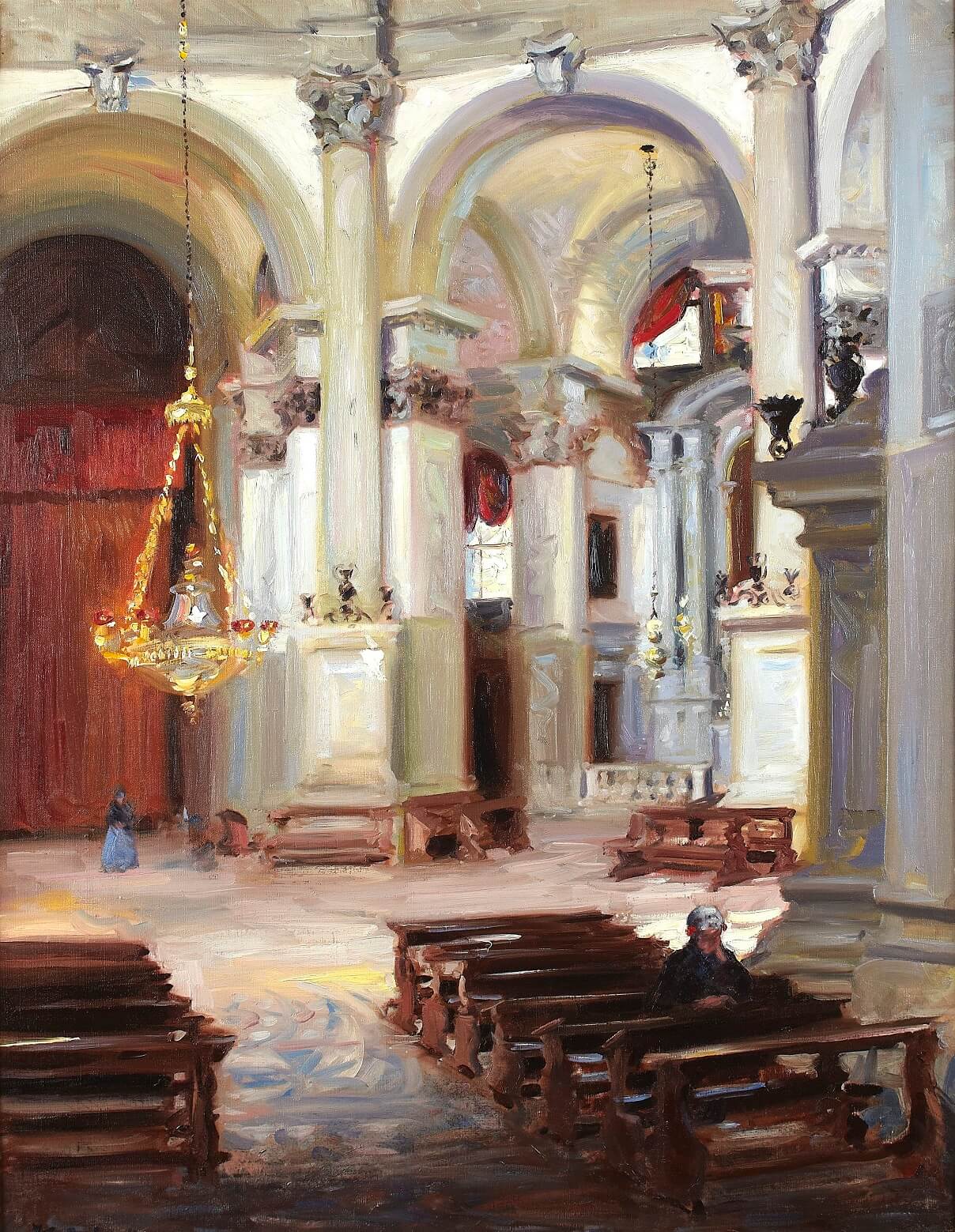 Interior - Santa Maria della Salute, Venice
oil on canvas, 1911
Francis Campbell Boileau Cadell RSA, RSW (1883-1937)
In 1910 the Scottish Colourist F.C.B. Cadell travelled to Venice, funded by the art collector Sir Patrick Ford. The trip would become an important turning point in the young artist's career. Cadell was inspired by the light and colour of his new surroundings, and gradually began painting in a looser manner, using a brighter palette. These experiments established the basis of his distinctive mature style.
This canvas depicts the octagonal nave of the Santa Maria della Salute in Venice. Free-flowing brushwork and precise colour accents capture the interplay of light and shadow in the opulent Baroque interior. Upon Cadell's return to Scotland, this was one of six paintings that Patrick Ford selected as repayment for his patronage.
On long-term loan from a private collection
Farmyard near Florence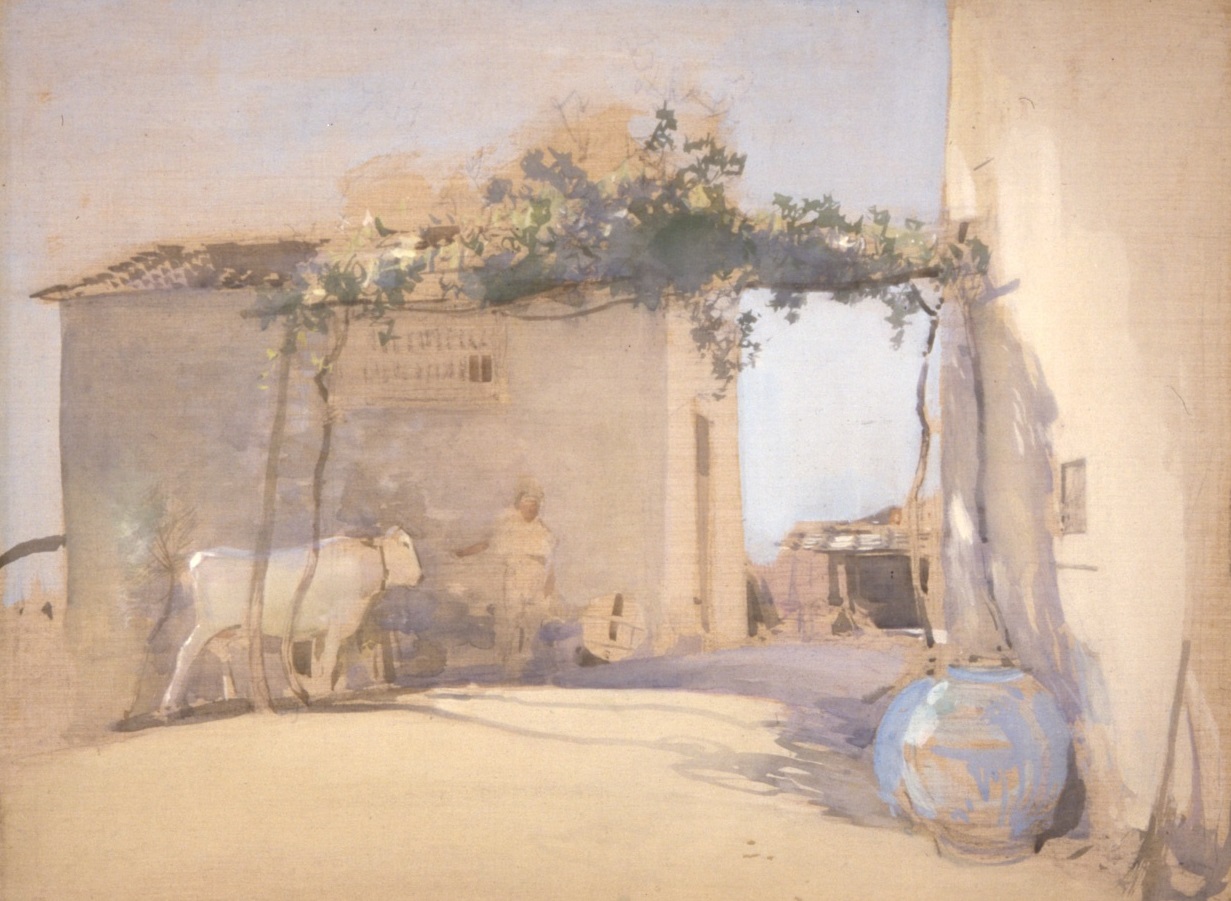 Farmyard near Florence
gouache on linen, 1921
Edward Arthur Walton RSA, PPRSW (1860-1922)
E.A. Walton painted this scene in the final months of his life, during a trip to visit his step-daughter Lillian Law, who was living in the village of Le Catese on the outskirts of Florence. He had a particular talent for conjuring the effects of sunlight and shadow in his landscapes, a skill demonstrated here with apparent effortlessness.
Walton made his name in the 1880s as a member of the Glasgow Boys. This informal grouping of artists rejected the formulaic practices of traditional Victorian painting in favour of a fresher, more naturalistic approach. Following the example of French Realists like Jules Bastien-Lepage, Walton favoured the honesty of rural subjects and often worked en plein air, painting outdoors in all conditions.
Presented by the Scottish Modern Arts Association, 1964
To explore more works presented as part of the Italian Connection exhibition please visit Art UK's 'Curations' digital exhibition here.