'His masterpiece…..is La Piazzetta Venice, an evening scene with women sitting at cafe tables under the arches of the Biblioteca Marciana looking towards the Doge's Palace and the lagoon beyond. With warm lantern light in the foreground and cool blue twilight beyond, it is masterly'.
★ ★ ★ ★ ★ Duncan Macmillan, Scotsman
The Scottish painter and printmaker Charles Hodge Mackie (1862-1920) was one of the most versatile artists of his generation. Based in Edinburgh, he embraced an international outlook, drawing inspiration from French Symbolism, Japanese art, the Celtic Revival movement, and the landscapes of his European travels. His experimentation with different media was similarly wide-ranging, covering murals, woodblock prints, book design and sculpture as well as oil paintings and watercolours.
This major retrospective, the most comprehensive display of Mackie's work in over a century, showcases the breadth of his creative vision and talents. It brings together over 50 artworks from public and private collections, including loans from the National Galleries of Scotland, the Royal Scottish Academy of Art & Architecture and Perth Museum & Art Gallery.
Visitors to the gallery can also enjoy the free mini display Joan Eardley (1921 - 1963). Four artworks from the City Art Centre's permanent collection are on display: Girl in a Striped Cardigan, Tenement, Old Woman Sewing and July Fields. The display is available to view on the ground floor until 10 October 2021 - this is part of the nationwide programme of events marking the centenary of the birth of Joan Eardley.
Entrance tickets are valid for all free exhibitions within the gallery.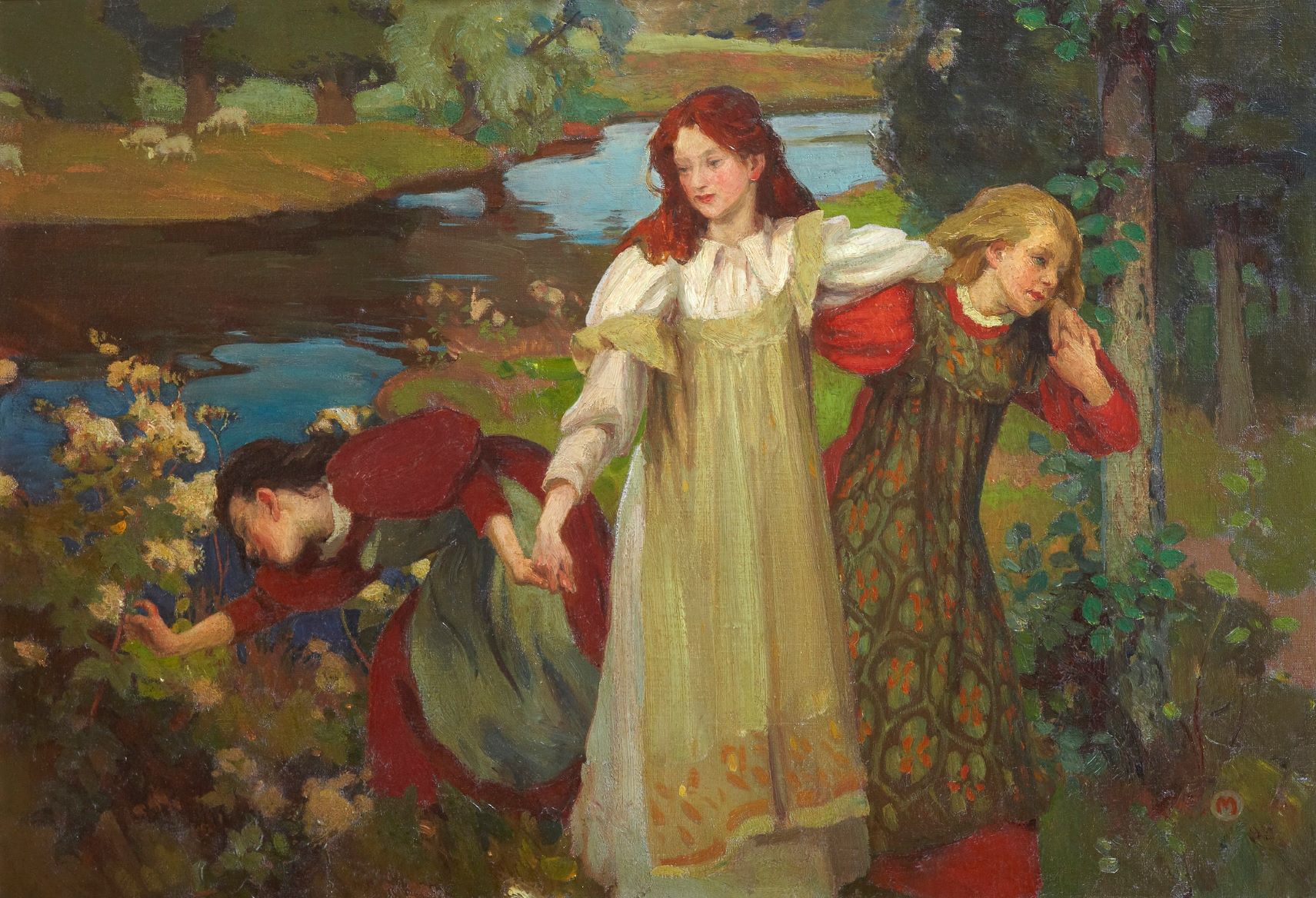 Charles H. Mackie: Colour and Light