Museums & Galleries Edinburgh is pleased to be hosting four Kickstart placements over the next few months.
The Kickstart Scheme is a UK Government-funded scheme that provides funding to create new job placements for 16-24 year olds who are on Universal Credit and at risk of long term unemployment. Our placements are supported by Museums Galleries Scotland, who is acting as the Kickstart Gateway and will provide employability support and top up each opportunity to the Real Living Wage.
In this blog we'd like to introduce Claire Robertson who has recently joined us as our new Digital Outreach Assistant. Claire's will be the first in a series of Kickstart blogs over the next few months.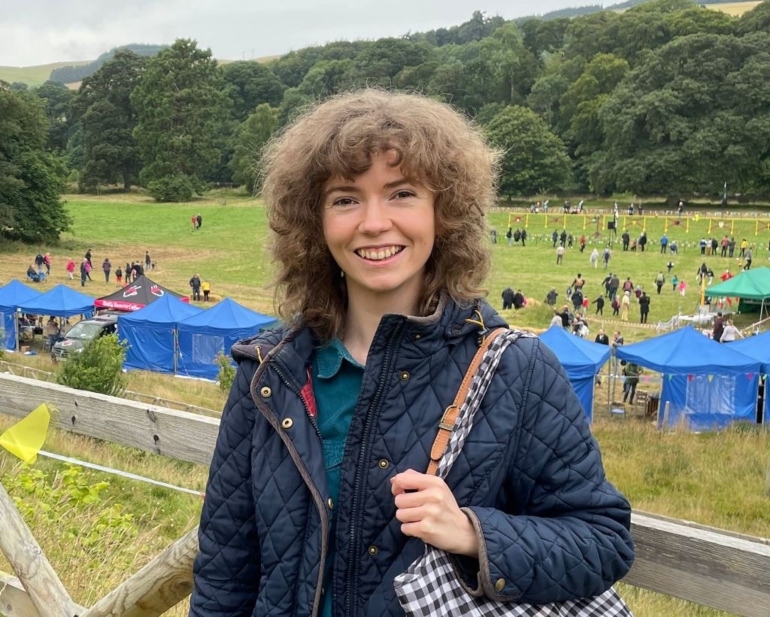 My name is Claire and I recently started working for Museums & Galleries Edinburgh as the Digital Outreach Assistant. The role is part of the Government's Kickstart scheme: the programme enables young people to gain skills and experience through a six-month placement. Museums Galleries Scotland, the National Development Body for the Scottish museum sector, is the Kickstart Gateway. I'm looking forward to creating new digital resources for Museums & Galleries Edinburgh and learning more about the museum sector.
I thoroughly enjoyed studying Art History at the University of St Andrews and have previous voluntary experience in the museum and heritage sector. I'm enthusiastic about learning and have quite a few hobbies and interests, including family history, creative writing and dancing. I'm pleased to be working in a museum and gallery job because of the opportunity to learn something new every day. Museums & Galleries Edinburgh is home to fascinating objects and stories and it'll be great to share and discuss them with the public.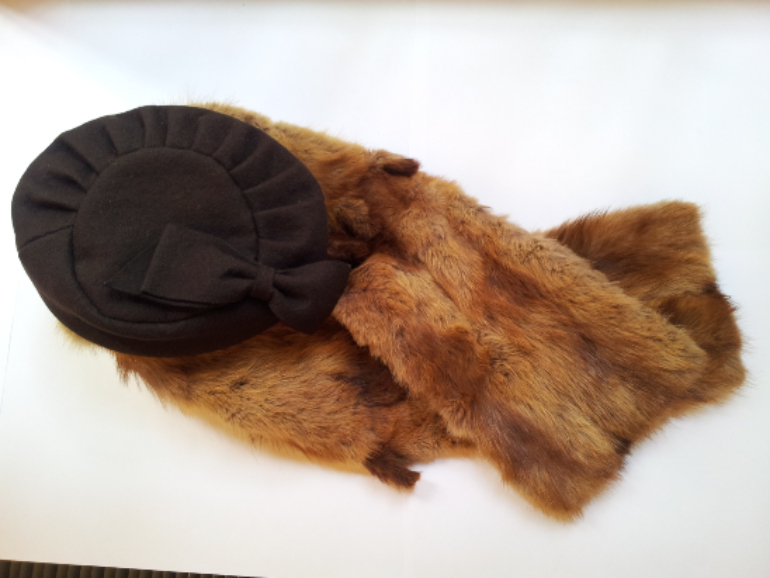 This role is a brilliant opportunity because I'm keen to pursue a career in learning, outreach and engagement within museums and galleries. Learning through digital resources has proven hugely beneficial during the pandemic, allowing people to stay connected and learn new things. My work as Digital Outreach Assistant combines my interests in outreach work with digital engagement and will equip me with skills and knowledge for my career.
A large part of my work involves creating digital resources based on Museums & Galleries Edinburgh's reminiscence boxes. The boxes are aimed at older adults and contain items that act as a stimulus for reflection and discussions. Community groups are usually able to borrow them, but this hasn't been possible during the pandemic. I've been creating digital resources for the 'Leisure and Going Out' box so far. The box features items such as outfits that people wore to the dance halls and Christmas parties and objects related to people's hobbies. The items bring the past to life and I'm looking forward to discussing them with groups.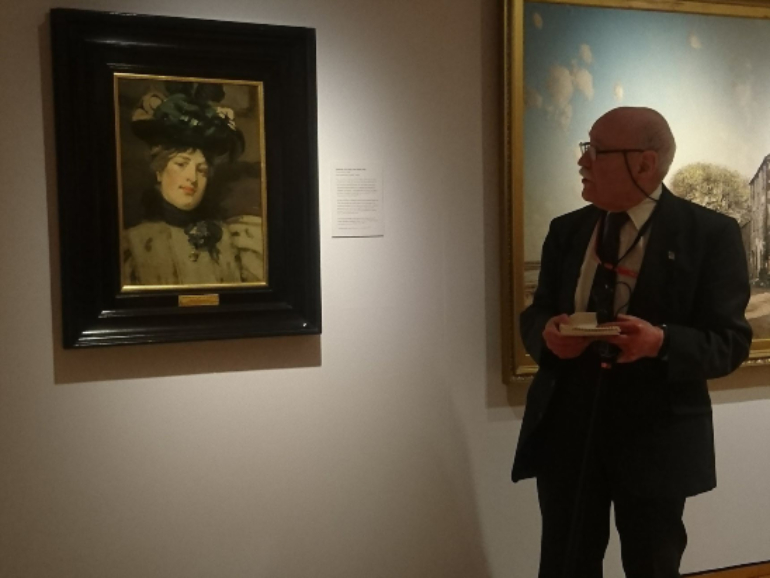 Art in the City is a monthly programme aimed at people with dementia and their carers. It normally comprises museum and art gallery visits; throughout the pandemic, Museums & Galleries Edinburgh has held online sessions. I'm going to help to plan and lead the virtual meetings. The group discusses art from the City Art Centre's collections, and every monthly meeting has a different theme: 'Contrasts' was July's theme. Volunteer Joe and Outreach & Access Manager Diana Morton led an engaging discussion which included works from artists such as Wilhelmina Barns-Graham, John Byrne, and the Scottish Colourists.  It was interesting to learn more about Museums & Galleries Edinburgh's art collection and hear people's thoughts on the paintings. The City Art Centre has a variety of great art, so I'm sure that there will be a lot to talk about over the next few months.
I'm delighted to have the opportunity to be involved with a variety of projects and to create new resources that will help people interact with Museums & Galleries Edinburgh remotely. Watch this space for future blog posts during my placement.