In this Auld Reekie Retold blog, Decorative Arts Curator Helen Edwards has been looking at an intriguing box of photographs. The photographs were found in an old house in Newhaven in the early 1970s, shortly before it was due to be demolished. The donor kept them for many years before donating them to Museums & Galleries Edinburgh. Helen's challenge was to find out more about these images, but with only scant information to help the search, has it been possible to reveal the stories behind the photographs?
Some of the mystery photographs found in the Newhaven house had names written on the back, although I think these were added later and are not always correct.  Some were marked Klaundyke and others Parliament Square. Klaundyke was a local name for tenements on Newhaven Main Street at the corner with Fishmarket Square. They were built during the Canadian Gold Rush and nicknamed 'Klaundyke' after Klondike in Canada. Parliament Square referred to the area around the Assembly Rooms in Leith.
Census returns are a good way of tying family names to specific places. The name Grace Crawford came up most frequently. From looking at the photographs I thought she might have been born in about 1900 so I looked first at the 1901 census. Once I had tracked her down, I could then use records from other years to fill out her story.
Grace's grandfather was William Crawford.  He was born in Douglas in Lanarkshire in 1842. According to the 1881 Census he was a general porter and was married to Margaret Begg who had been born in Newhaven in 1845. They were living at 2 Parliament Square, North Leith and had three children all born in Newhaven - Robert in 1869, Andrew in 1871 and John in 1875.
By the time of the 1891 census, the family were living at 16 Parliament Square. Their eldest son Robert had probably left home as he was not listed, although as census returns are just a snapshot of a single night, he may just not have been at home. Andrew was aged 20 and a seaman, John was 15 but had no occupation listed. It is John who we are most interested in, because he was Grace's father.
John appears again in the 1901 census. By then he was 26 and married with children of his own. John was listed as a general labourer. His wife Jane (Jean) Sommerville was 25 and they were living at 44 James Street in North Leith. They had three children - Margaret (Maggie) aged 4, Grace aged 2 and William aged 1 month.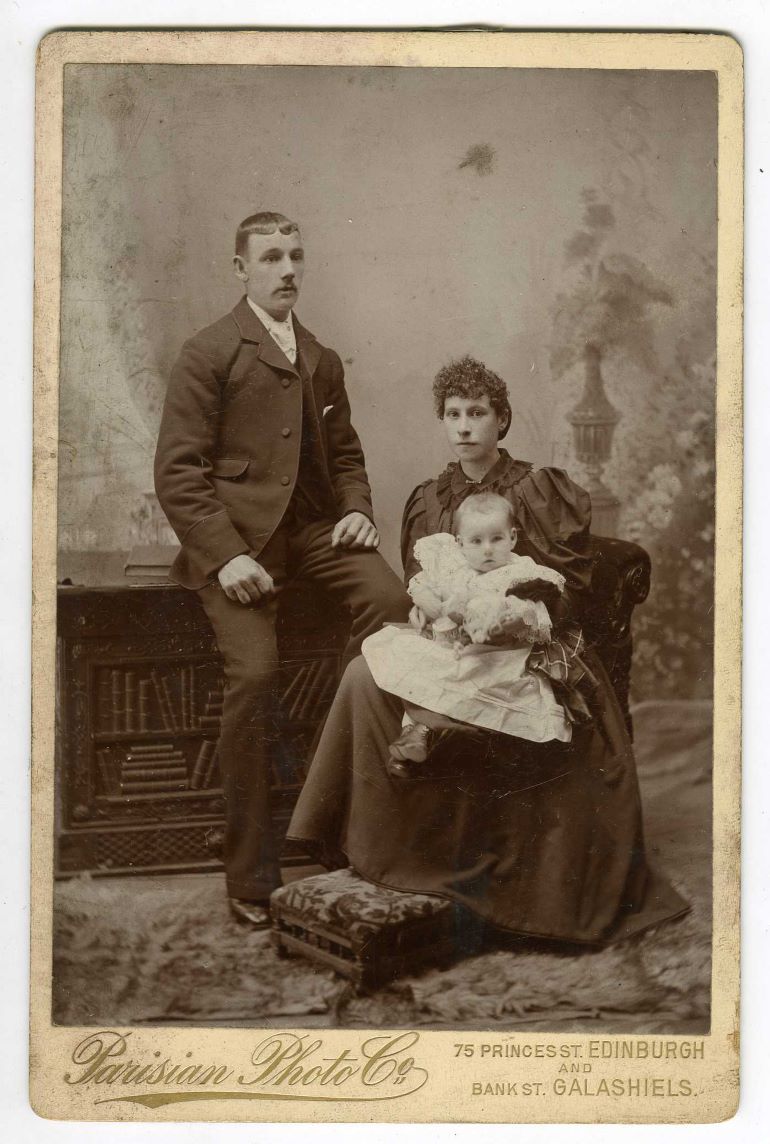 By comparing the people in some of the named photographs I was able to put possible identities to some of the people in the other images. I think this one is Grace and William and was taken in about 1901 at the Parisian Photo Studio, which was on the corner of Princes Street and Hanover Street in Edinburgh.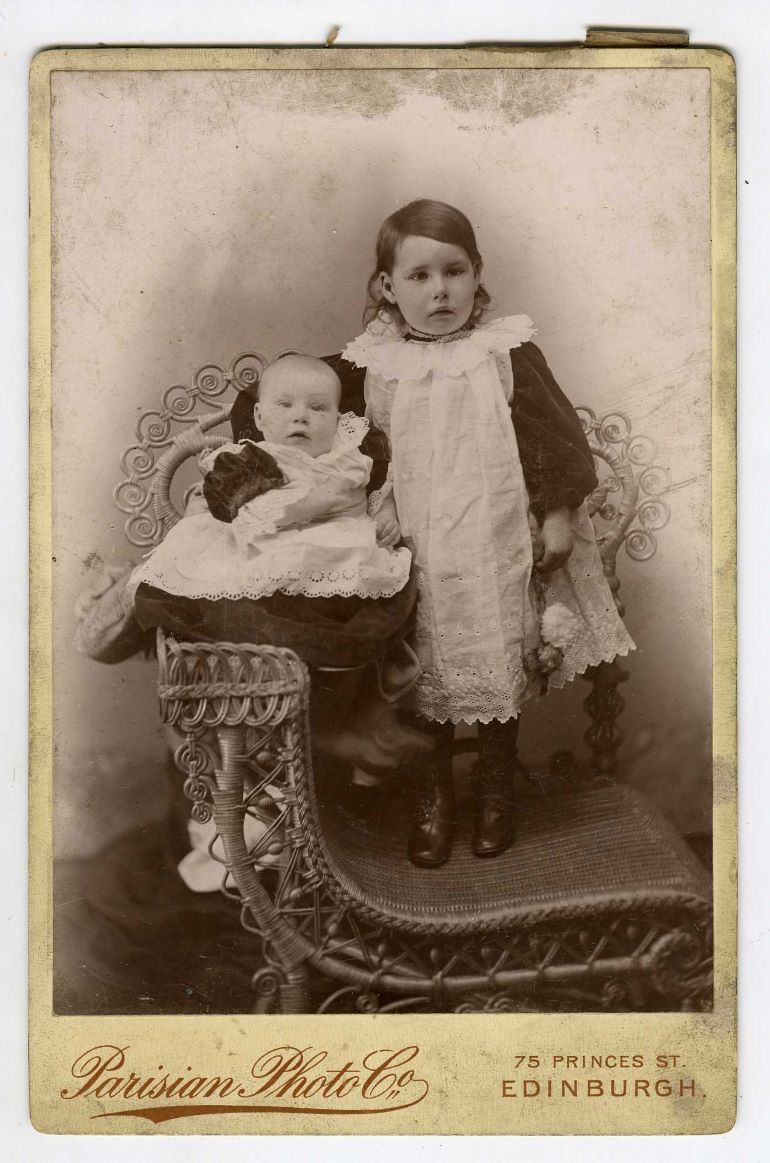 This may be another image of William as a baby but taken a little later than the one of William and Grace as he looks slightly older.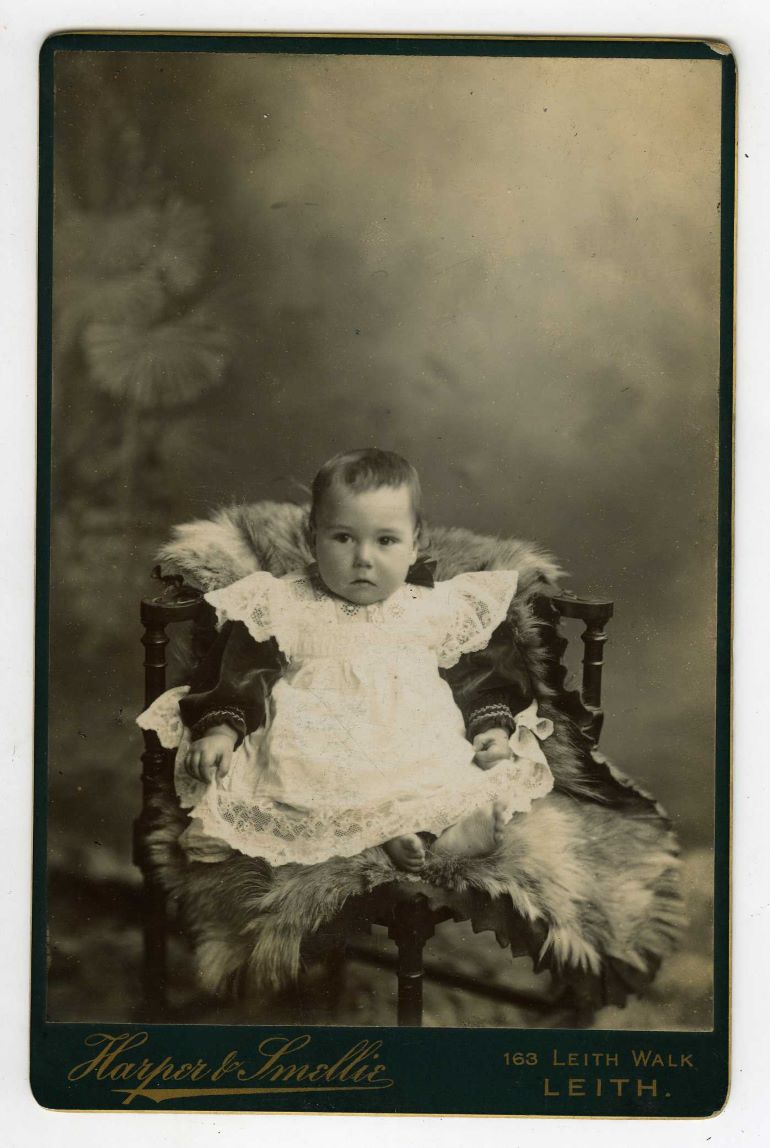 There is image which looks like Grace as a toddler, and although it was taken by a photographer from Dunfermline it looks very much like Grace.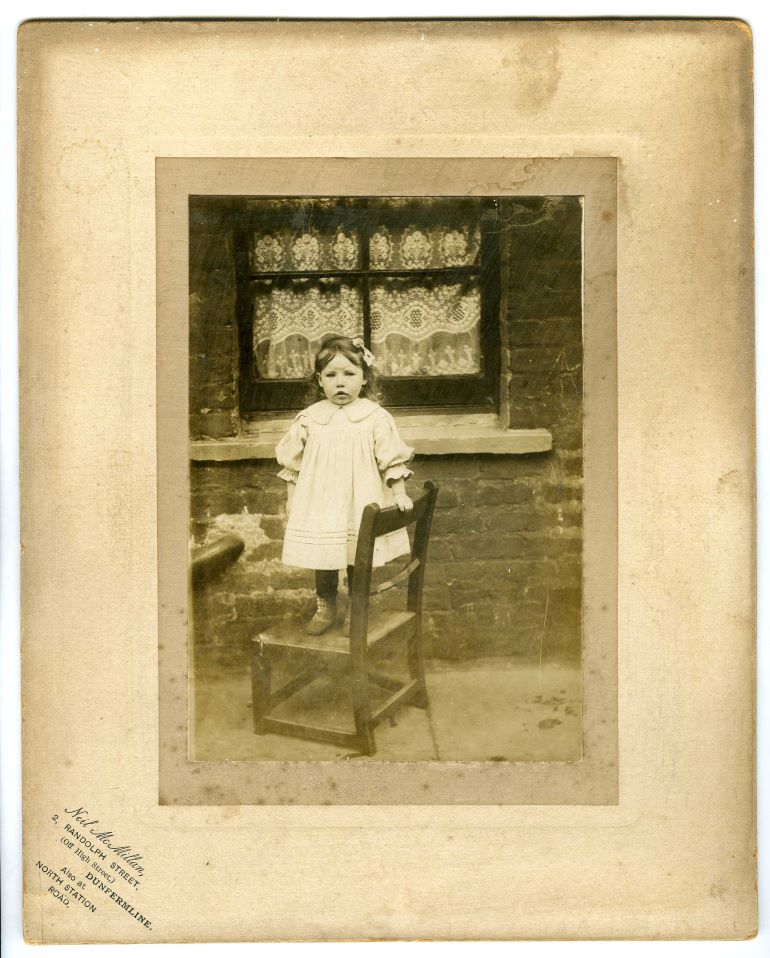 This may be Grace's older sister Maggie aged about four and wearing a fishwives' costume.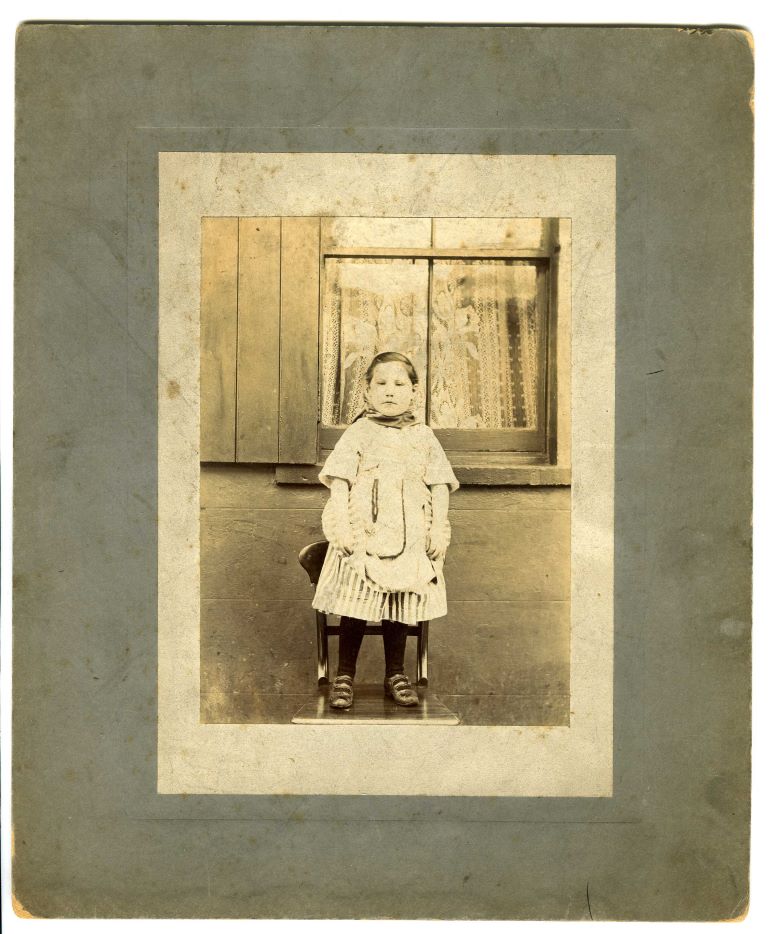 There are other photographs of Grace and Maggie in Fishwives costumes. They were probably dressed up for one of the Newhaven Gala days, which were held each year.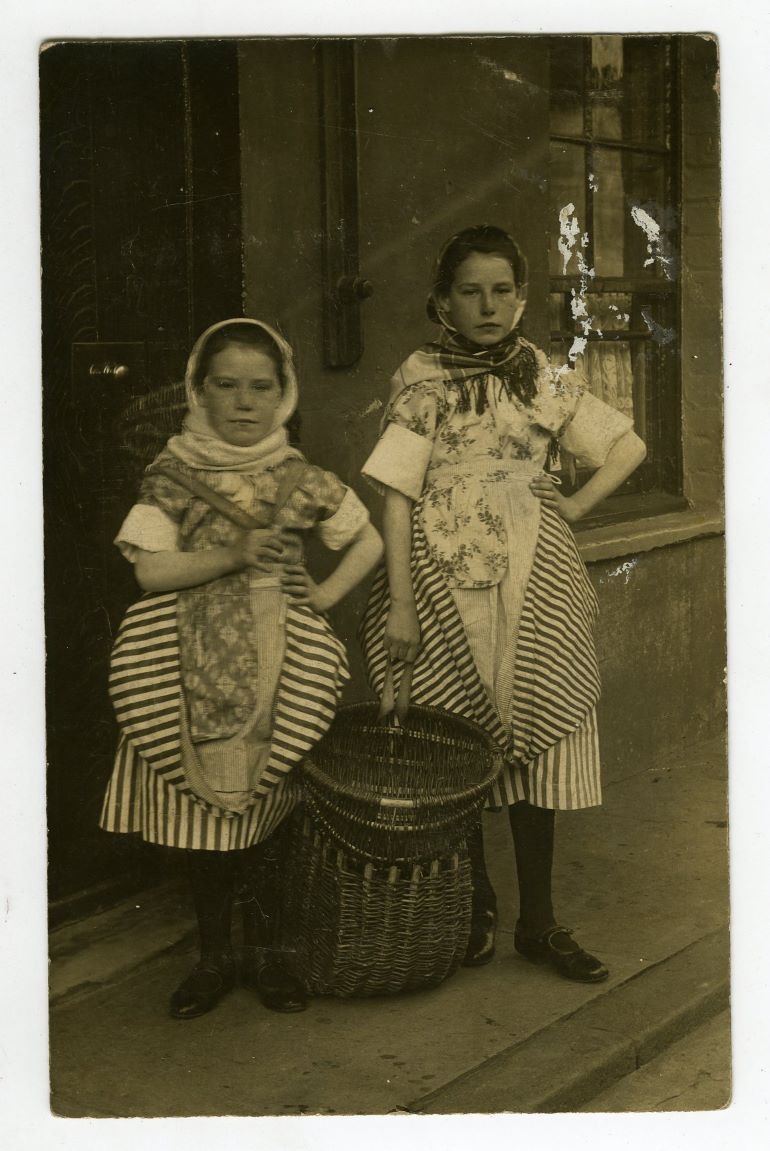 Other photographs show them with their brothers William and Jimmy who are dressed in fishermen's jerseys, although these were taken in a photographic studio as they have painted background scenes. These may have been for other Newhaven Gala days. Part of the celebrations included children dressing up in traditional fishwive's and fishermen's costumes.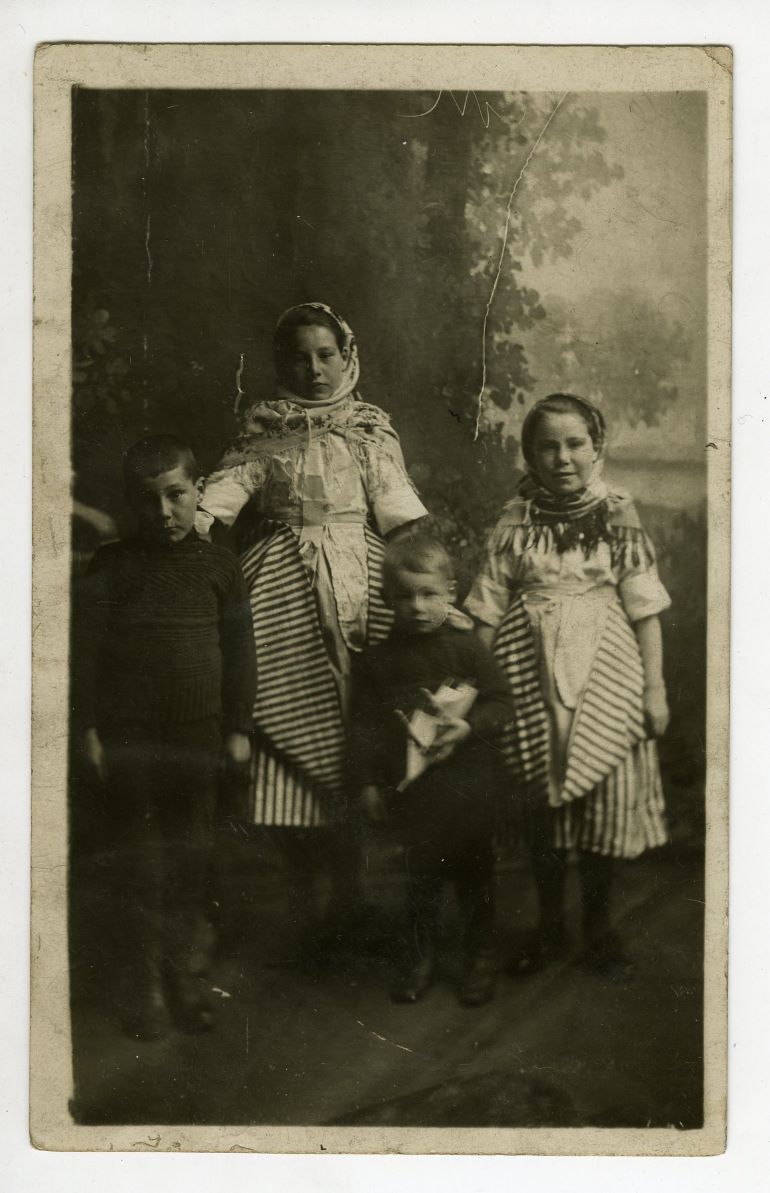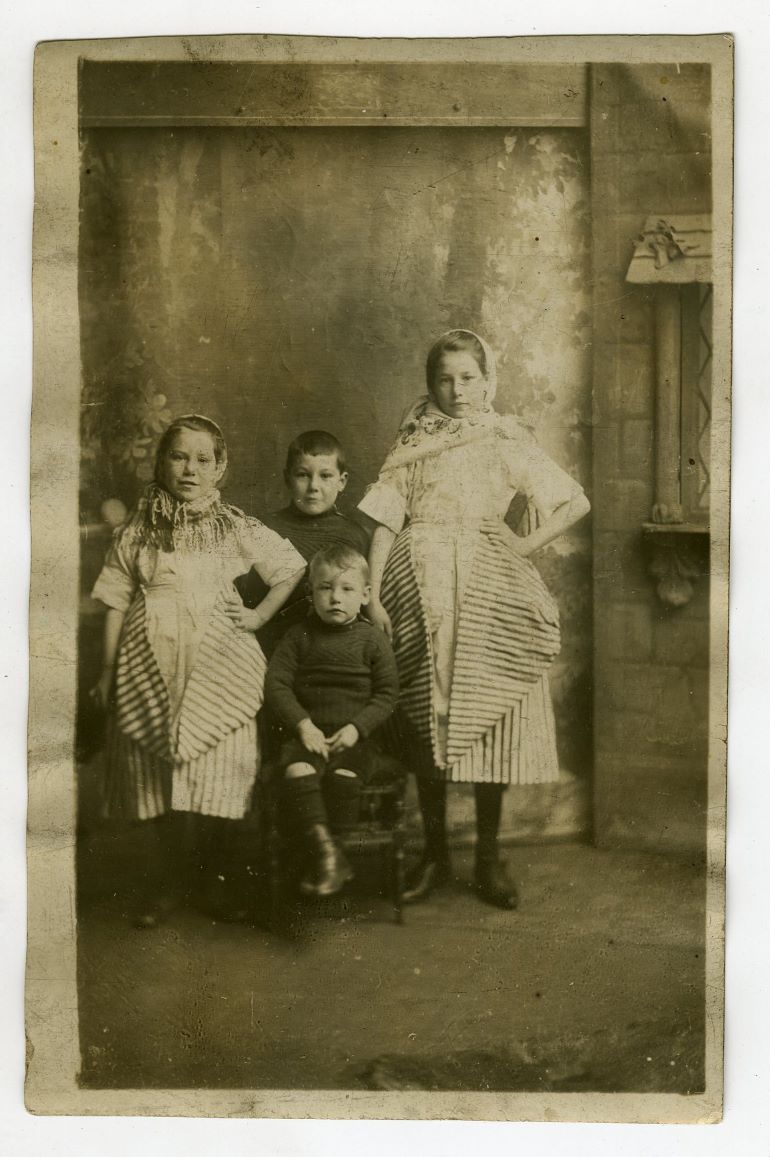 We also have Grace and Maggie's school photographs. These were taken by Thomas Johnstone Kelly who had a studio at Ferry Road, Leith between 1899 and 1910. From the ages of the children I think these were taken in about 1907. Maggie's photograph also shows her class teacher, possibly Miss Don. Research into school registers may reveal more names.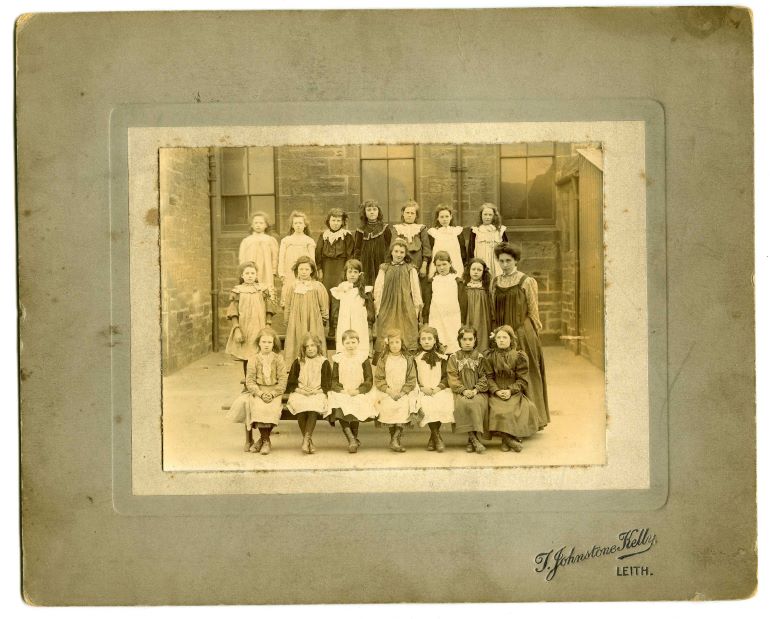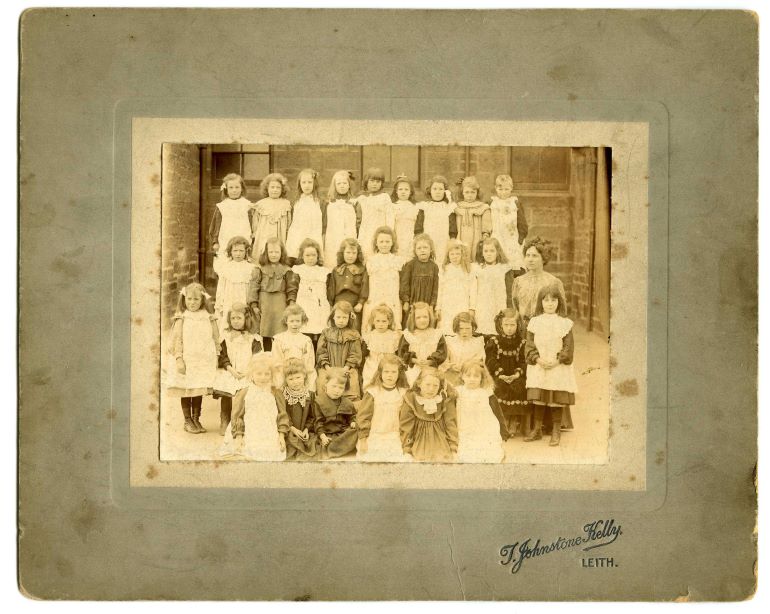 The 1911 census lists the Crawford family as still living at 44 James Street. By then John and Jane had five children. Maggie was 14, Grace 12, William 10, James (Jimmy) 5 and Jane (Jean) was 8 months.  This photograph of the family was probably taken in about 1908 as it does not include Jane. It was taken at the American Studios. They had a photographic studio at 39 South Bridge, Edinburgh between 1908 and 1919.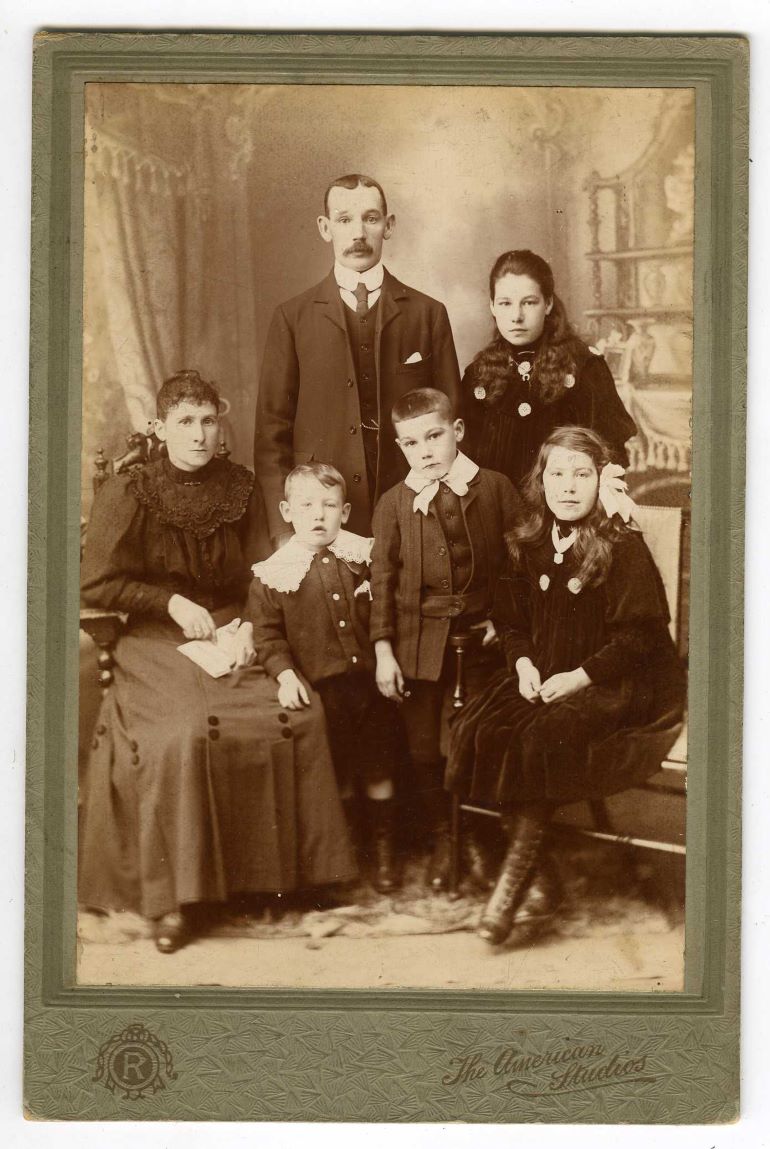 This image was taken a few years earlier, probably in 1905 and shows Maggie, Grace, William and Jimmy.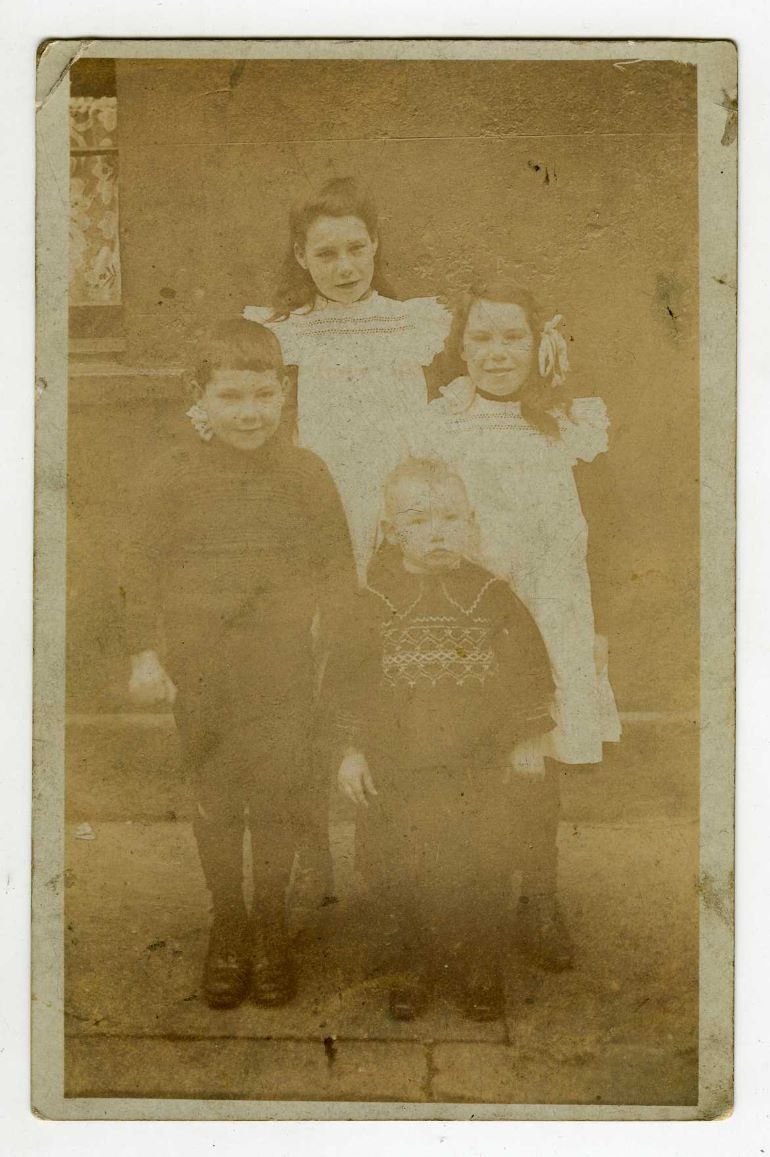 These two images of Maggie and Grace were probably taken in about 1911.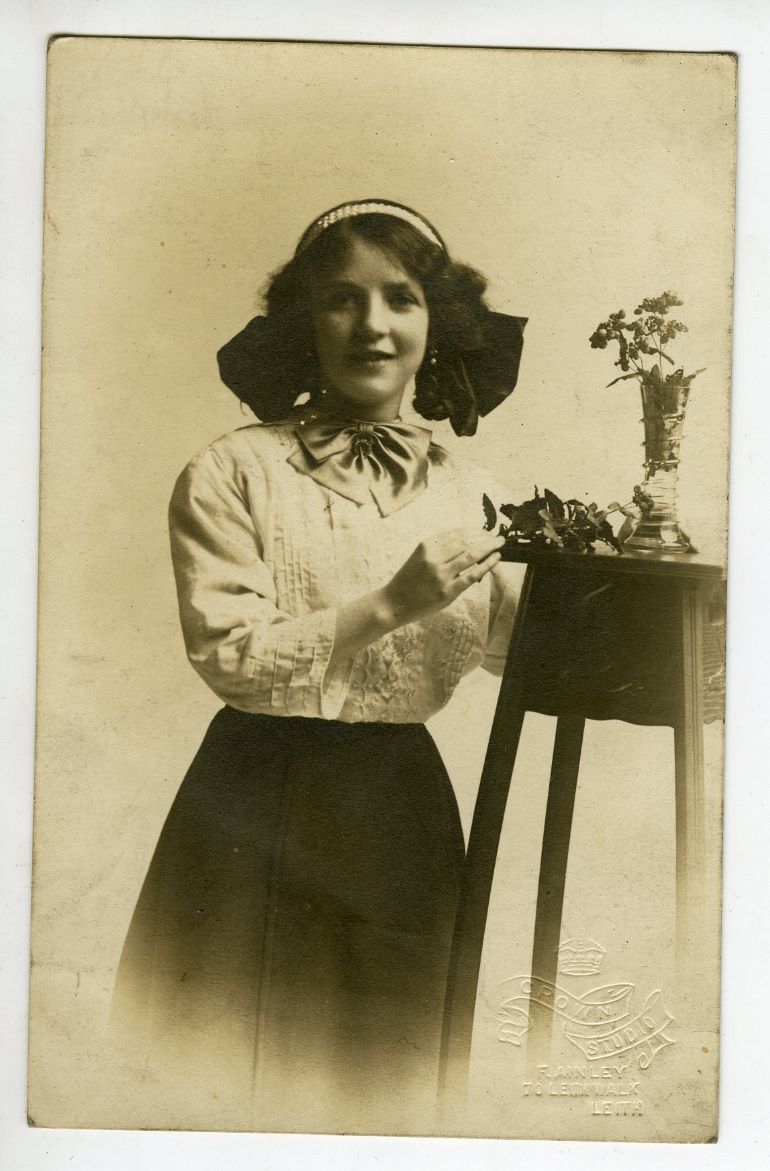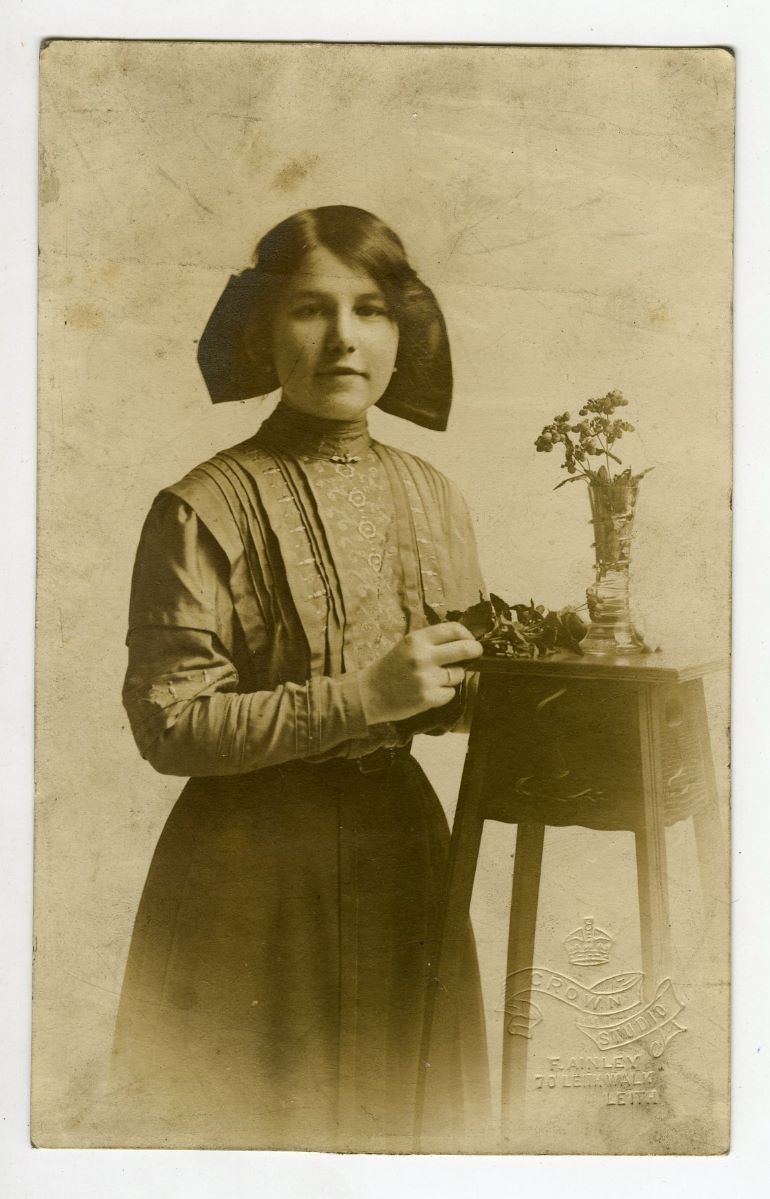 Other images show Grace as she grows from young girl to young woman. Fashions and hairstyles change and life too must have changed so much in this period moving from the days before World War 1 to the 1920s.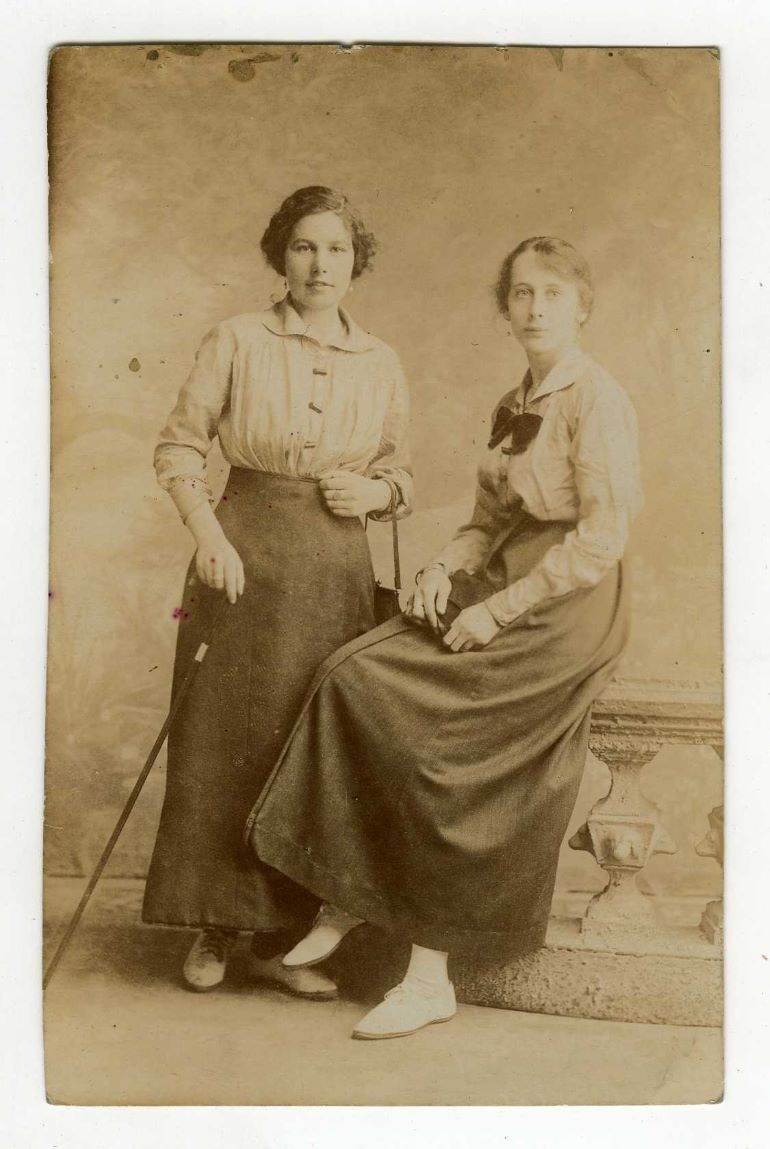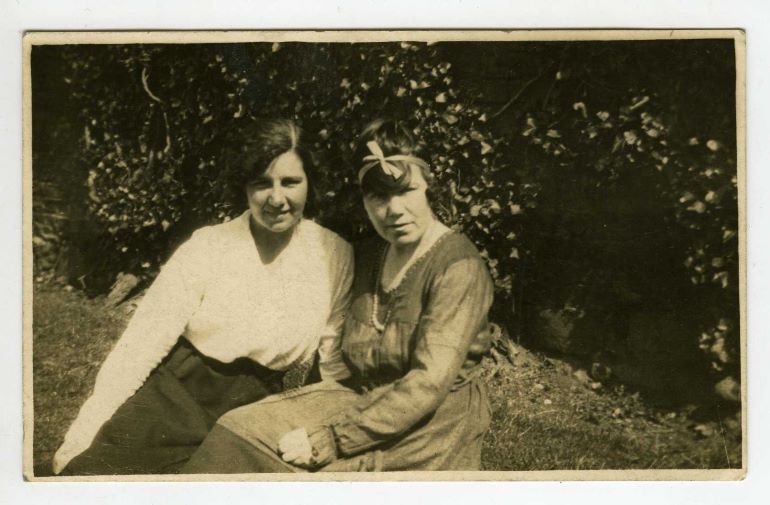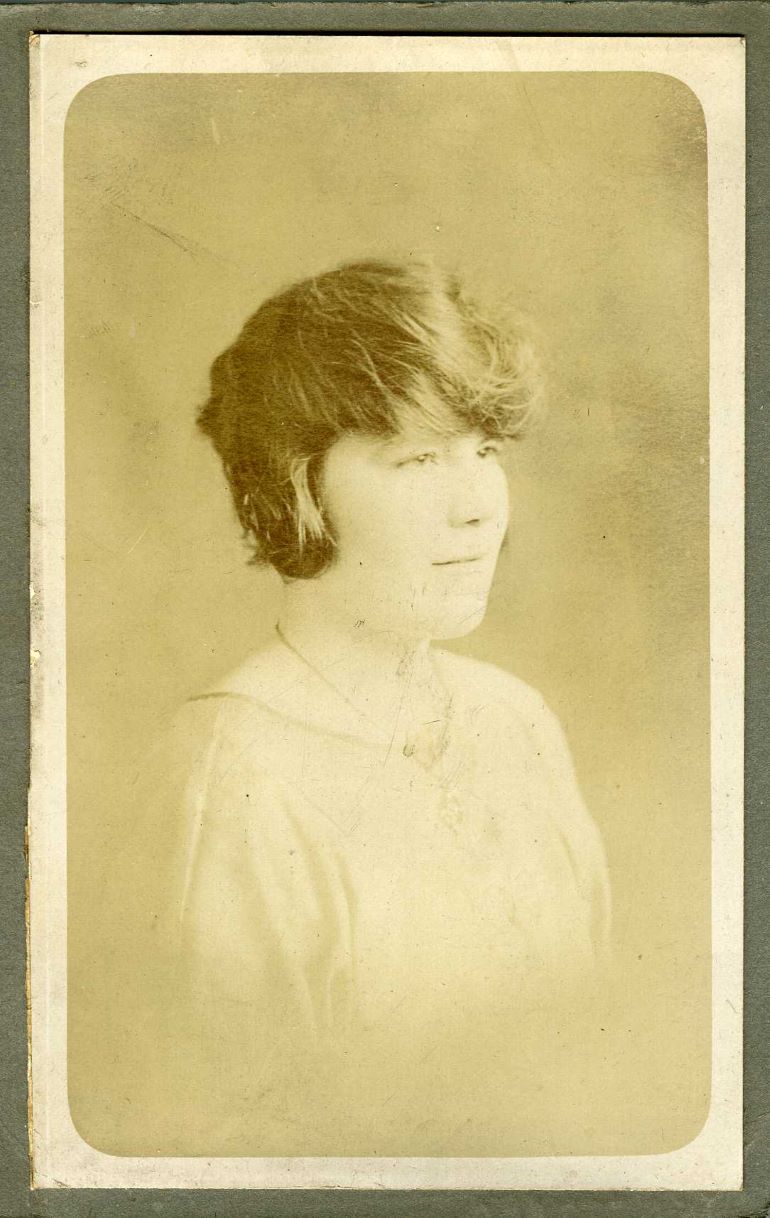 This image of Children on the seashore, perhaps at Newhaven or at Portobello, may also be of some of Crawford family. I think the girl second from the right may be Maggie and Grace's younger sister Jean.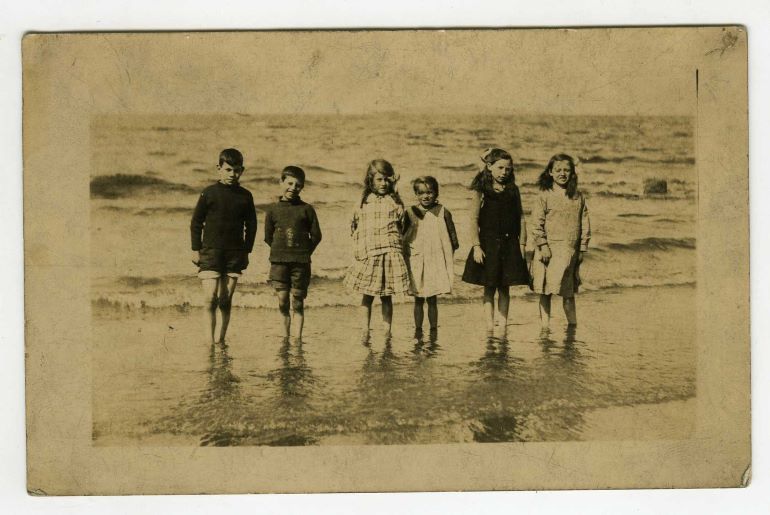 Looking though all the photographs it was difficult to tie all the ages and names together which made me think some of them had been incorrectly labelled. These two photographs seem to have been taken at the same time, in the same studio and both women seem to be of a similar age. They are labelled Jean and Grace, but Grace was 12 years older than Jean.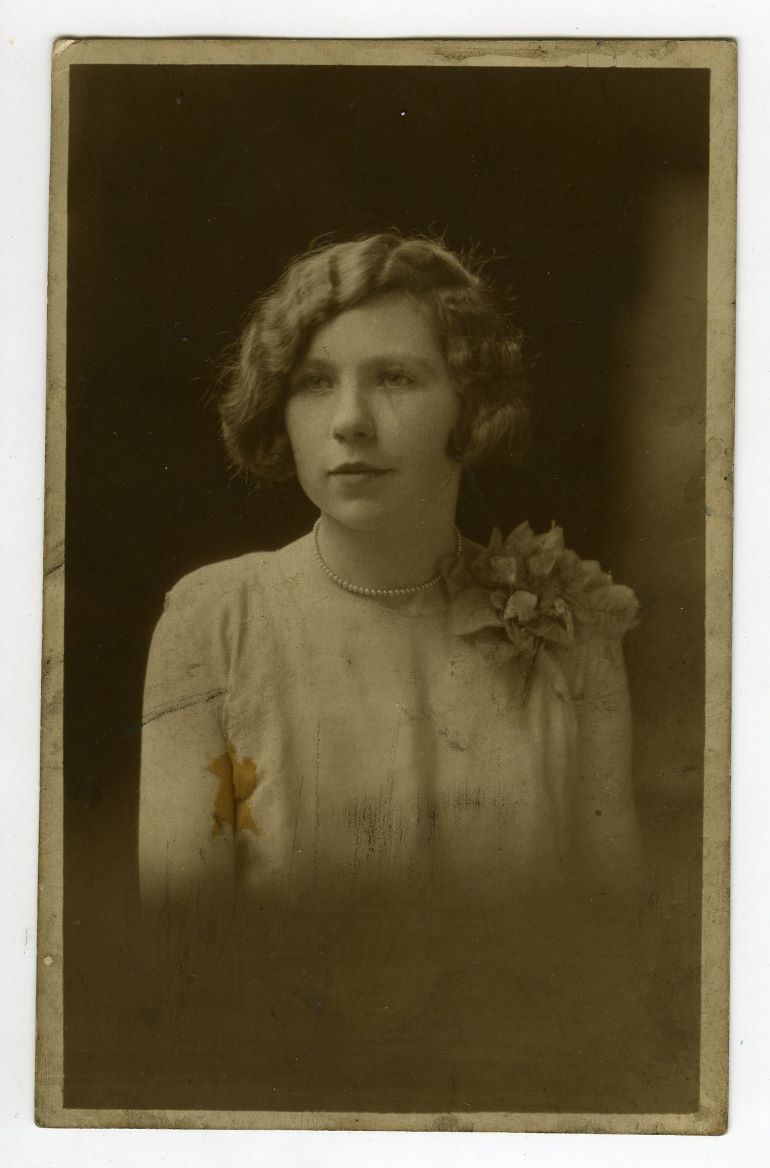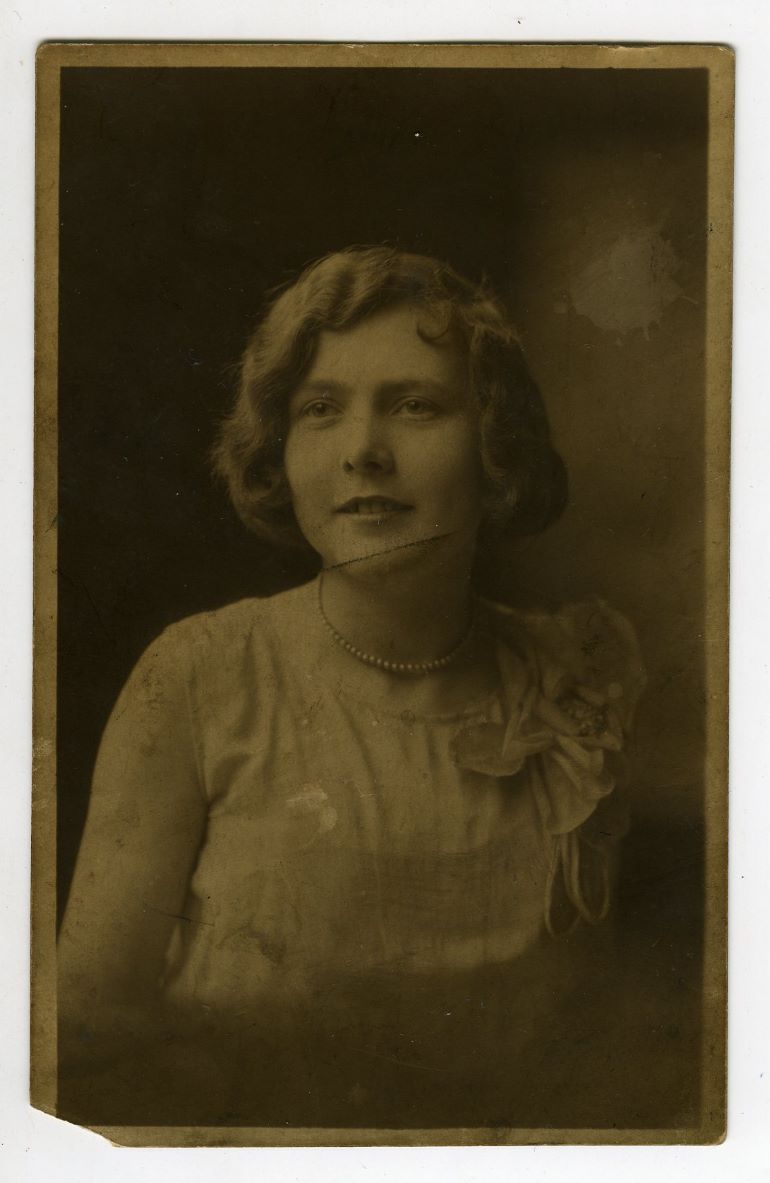 Initially, I wondered if the photographs were Maggie or Grace's children, but this did not make sense either. Then I realised that there could simply be a gap of 15 years or more between the siblings and a younger sister born after Jean could be the explanation for these images. As Census returns are only made every 10 years any younger siblings will not show up until the 1921 Census is released and for that we have must wait until January 2022.
This may be an image of Jean or perhaps a younger sister. It was taken at a photography studio in Waverley Station Edinburgh in 1918 .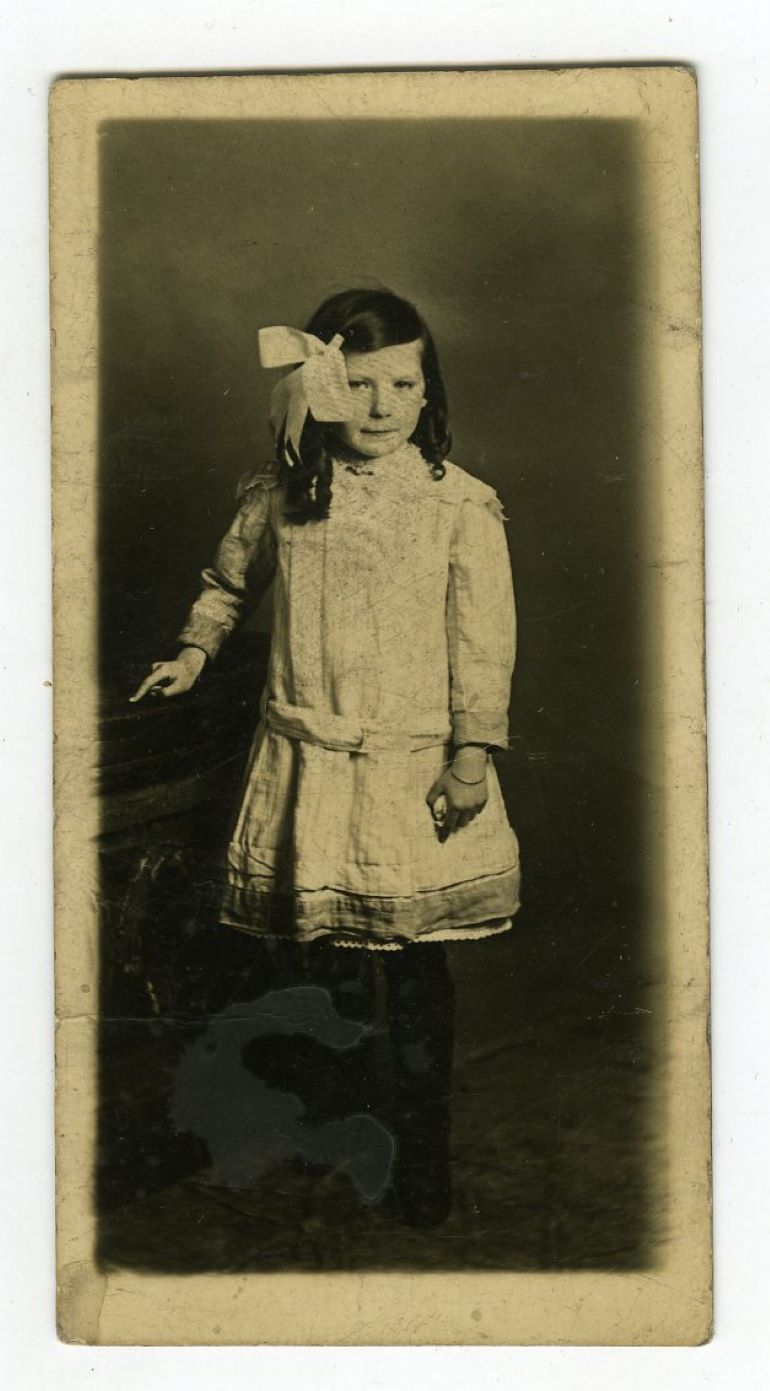 This image may also include some of the younger Crawford children. The girl standing in the centre at the back holding a ball is probably Jean and her younger sister may be standing with her arms folded in the centre of the row below. Look more closely and you can see other children holding a cricket bat, skipping rope and a bicycle wheel. The boy on the right may be Walter Liston and the photograph may be of children from North Fort Street School.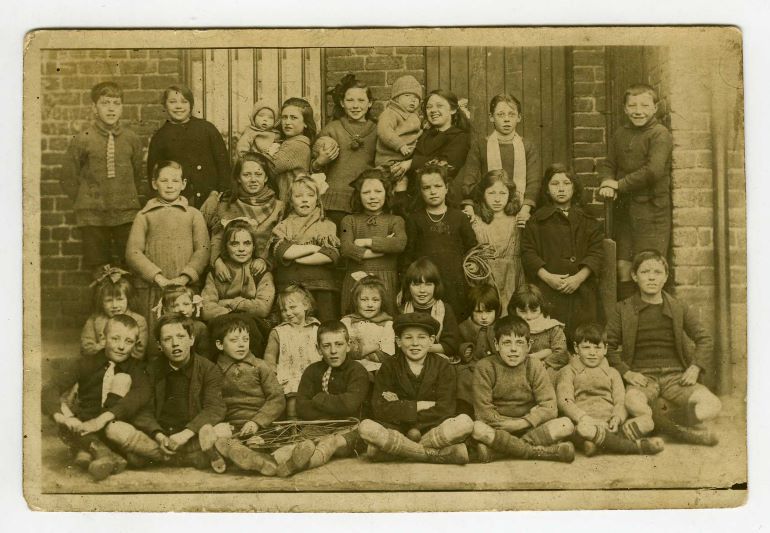 There were many other photographs in the box and it is my guess that they all relate to the Crawford family. Sadly, we may never know who they all were, but at least for Maggie, Grace, and their family I have been able to find out a little about them - only the bare bones of their story, but who knows perhaps this blog with spark some memories and we can add to their history?
You can see more from our collections online at www.capitalcollections.org.uk
Auld Reekie Retold
Auld Reekie Retold is a major three year project which connects objects, stories and people using Museums & Galleries Edinburgh's collection of over 200,000 objects. Funded by the City of Edinburgh Council and Museums Galleries Scotland, the project brings together temporary Collections Assistants and permanent staff from across our venues. The Auld Reekie Retold team are recording and researching our objects, then showcasing their stories through online engagement with the public. We hope to spark conversations about our amazing collections and their hidden histories, gathering new insights for future exhibitions and events.