Written by Claire Robertson, Digital Outreach Assistant (Kickstart Scheme)
During my Kickstart placement, I am helping to plan and lead online Art in the City meetings. Art in the City is a monthly programme aimed at people whose lives are affected by dementia. The group has been meeting since 2006, and sessions usually comprise trips to art galleries and museums. The programme provides participants with the opportunity to discuss art in a relaxed and friendly environment. 
Throughout the pandemic, the group has met online using Microsoft Teams. I shadowed July and August's fascinating sessions. Volunteer Joe and Outreach and Access Manager Diana Morton led a great session on Contrasts for July's meeting. In August, Fine Art Curator Helen Scott led an engaging discussion on works from the City Art Centre's exhibition, Charles H. Mackie: Colour and Light. It was interesting to learn more about Museums and Galleries Edinburgh's art collections through these talks, and lovely to meet the Art in the City participants online. 
For my first Art in the City session, I decided to share paintings related to King George IV's (1762-1830) 1822 visit to Edinburgh. Looking at the event allowed for discussions regarding a variety of topics including Scottish identity. Museums & Galleries Edinburgh's collection has five paintings depicting the visit, each capturing the excitement of the occasion. William Turner's (1789-1862) painting The Procession of George IV Entering Princes Street, Edinburgh, August, 1822 is on display at the Museum of Edinburgh in an area of the museum dedicated to telling the story of George IV's visit. The painting shows people trying to catch a glimpse of the King from every window. It was great to discuss these paintings with the group, and I also enjoyed leading October's meeting.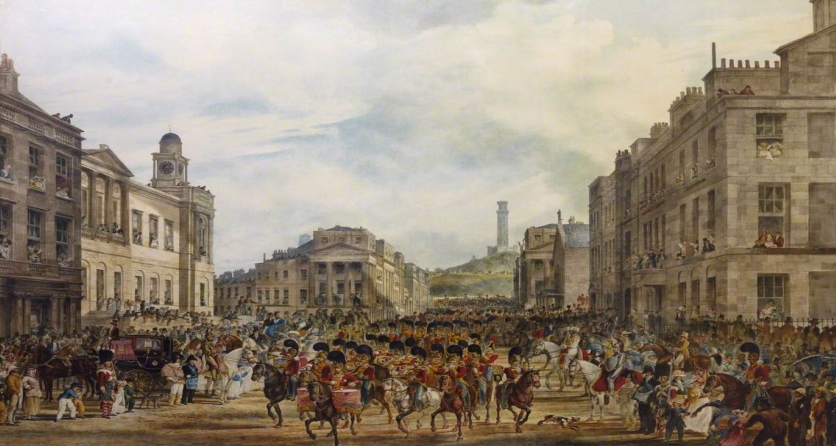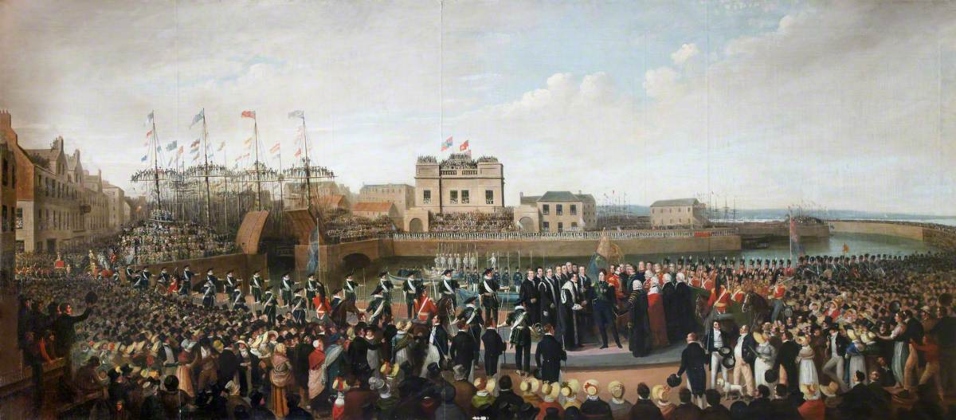 In October's session, we looked at paintings by Dame Elizabeth Blackadder (1931-2021). Blackadder, who sadly died earlier this year, was a hugely talented artist with a remarkable oeuvre. I prepared a presentation on Blackadder's flower paintings, still life paintings, works inspired by the artist's interest in Japan, portraiture, and landscapes. I found it fascinating to learn more about Blackadder's life and work, and it was great to hear the participants' thoughts on the works of art.
Art in the City is a tremendous way to connect people through art. Leading September and October's sessions has been a great opportunity to further my research and presentation skills, and it is brilliant to learn about this beneficial programme. I would like to continue to lead sessions like these during my career.