The death of George Floyd at the hands of a US police officer in Minneapolis, Minnesota on 25 May 2020 led to protests, demonstrations and marches across the world, in support of the Black Lives Matter movement and in response to police brutality being witnessed against Black people.
Protests were also held in Edinburgh, including a static demonstration on Sunday 7 June, from which Museums & Galleries Edinburgh acquired a large donation of placards, banners and signs.
This online exhibition shows some of the placards and signs made for the protest and the stories they represent. They demonstrate the importance of the Black Lives Matter movement to Edinburgh residents and the wide-ranging impact the movement is having in the city.
The digital nature of this exhibition also highlights the challenges of collecting and exhibiting objects during the Covid-19 pandemic.
Showcasing the Black Lives Matter placards at the earliest opportunity is part of Museums & Galleries Edinburgh's commitment to anti-racism. Read more about our anti-racism pledge and action list here.
TO VIEW THE DIGITAL EXHIBITION IN FULL VISIT CAPITAL COLLECTIONS WEBSITE.
Protest Placards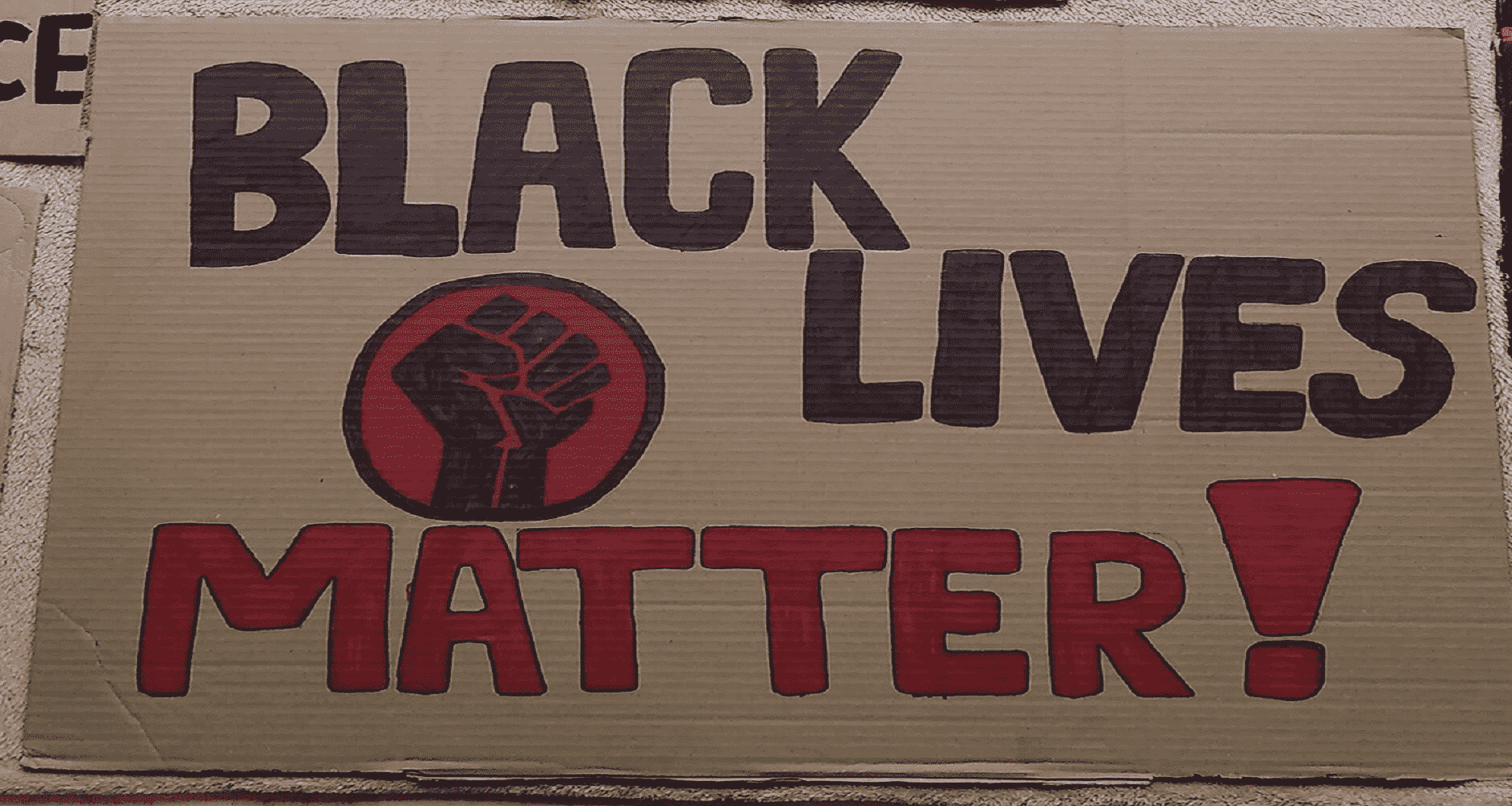 One symbol in particular has come to represent the Black Lives Matter movement: a closed fist held aloft. It is a strong, powerful symbol which is instantly recognisable.
This symbol has a long history in civil rights and labour movements across the world. Prior to being adopted by the Black Lives Matter movement, it was perhaps most recognisable from the 1968 Olympic Games in Mexico City, when sprinters Tommie Smith and John Carlos held their fists aloft on the medals podium as the US national anthem played.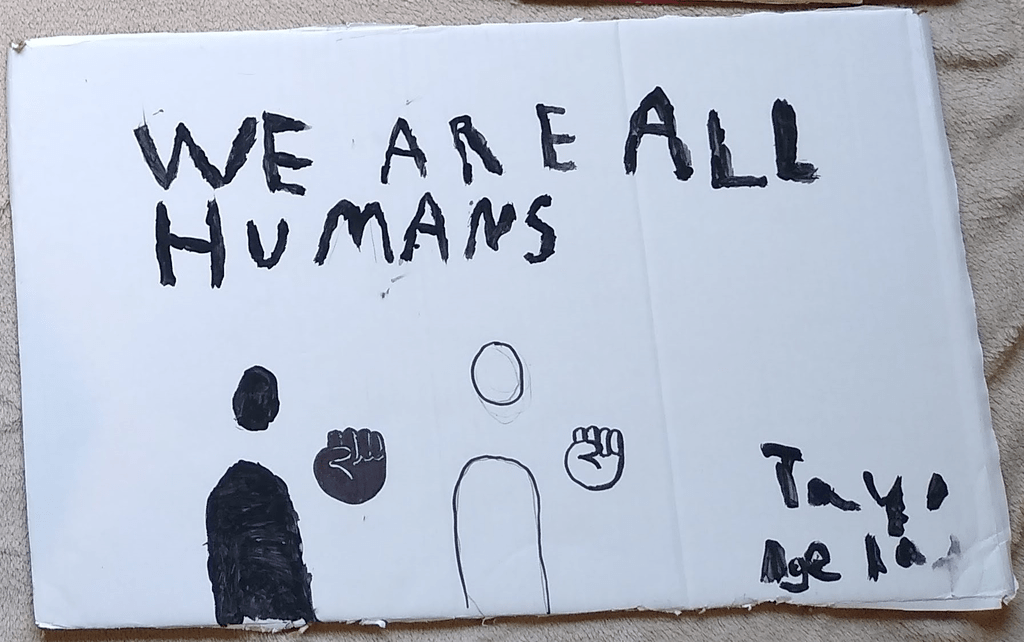 Public protests are often considered to be the reserve of adults, but many young people also joined in this Black Lives Matter protest to ensure their voices were heard. This moving placard was made by 10 year old Tayo who attended with his family.
Digital Exhibition
Black Lives Matter Protest Placards