In this blog, Susan Gardner, curator at the Museum of Childhood, explores the story of geologist and writer Hugh Miller, his family, and their links with Edinburgh.
When you begin researching a museum object, it can sometimes lead you into unexpected places. This was the case recently when I began looking at the Museum of Childhood's education collection. A large part of the collection deals with Edinburgh schools and I was looking particularly at material from Edinburgh Ladies College. This was a private school, founded in 1694 as the Merchant Maiden Hospital, for the daughters of Edinburgh burgesses. In 1870 it was re-named the Edinburgh Educational Institution for Girls and this was changed again in 1889 to Edinburgh Ladies College. The school still exists today and, since 1944, has been known as The Mary Erskine School.
One of the objects in the education collection is a book given to Ethel Veitch, a pupil at Edinburgh Ladies College, for her efforts in Writing Class during 1897-98. It is a novel called Christian Osborne's Friends written by Mrs Harriet Miller Davidson and first published in Edinburgh by William P. Nimmo in 1869. I had never heard of Harriet Miller Davidson but a quick online search revealed that she was one of the children of Hugh Miller, a much more familiar name.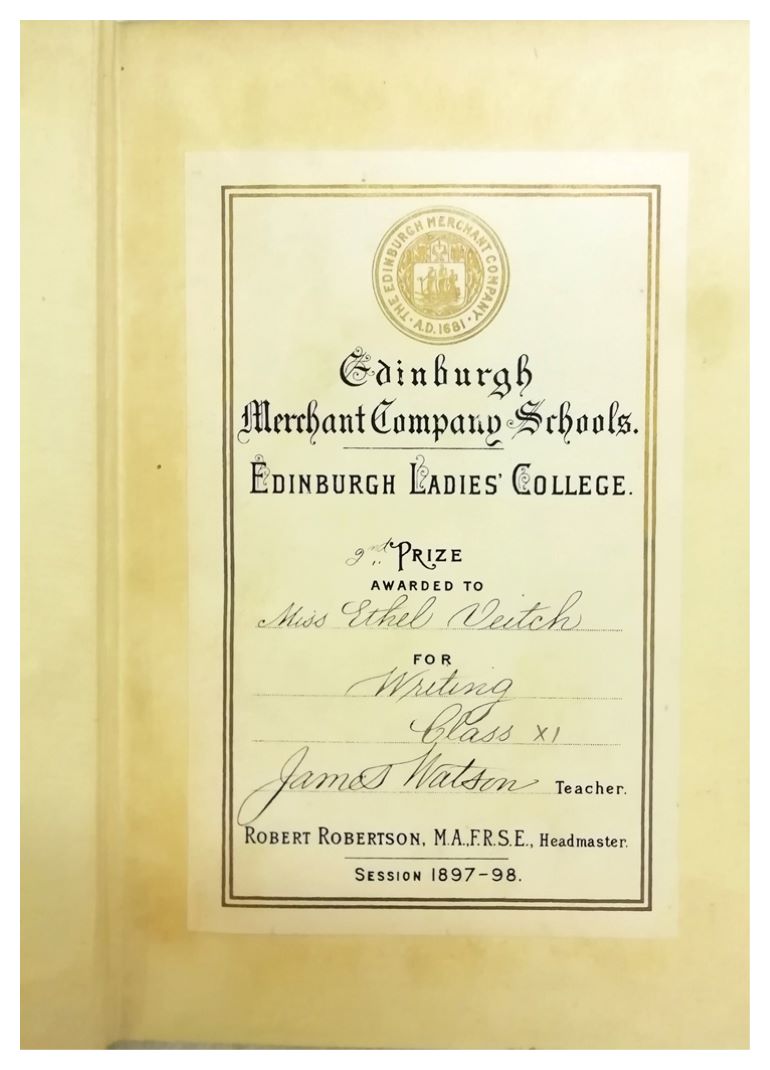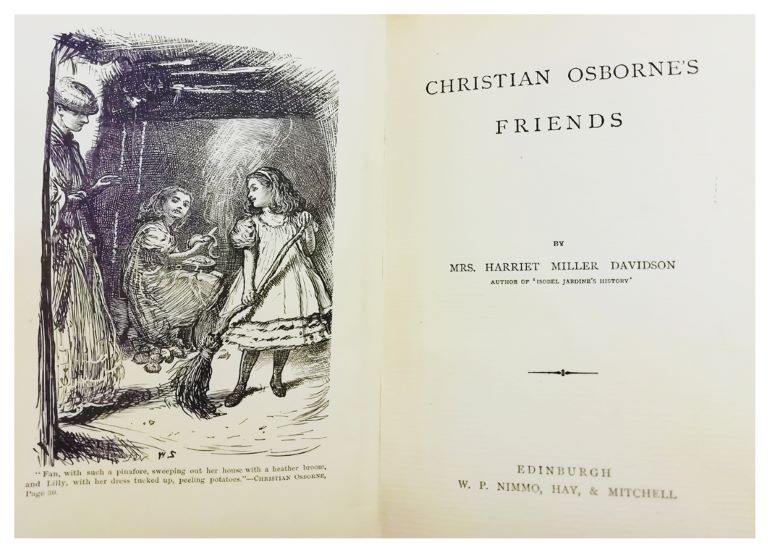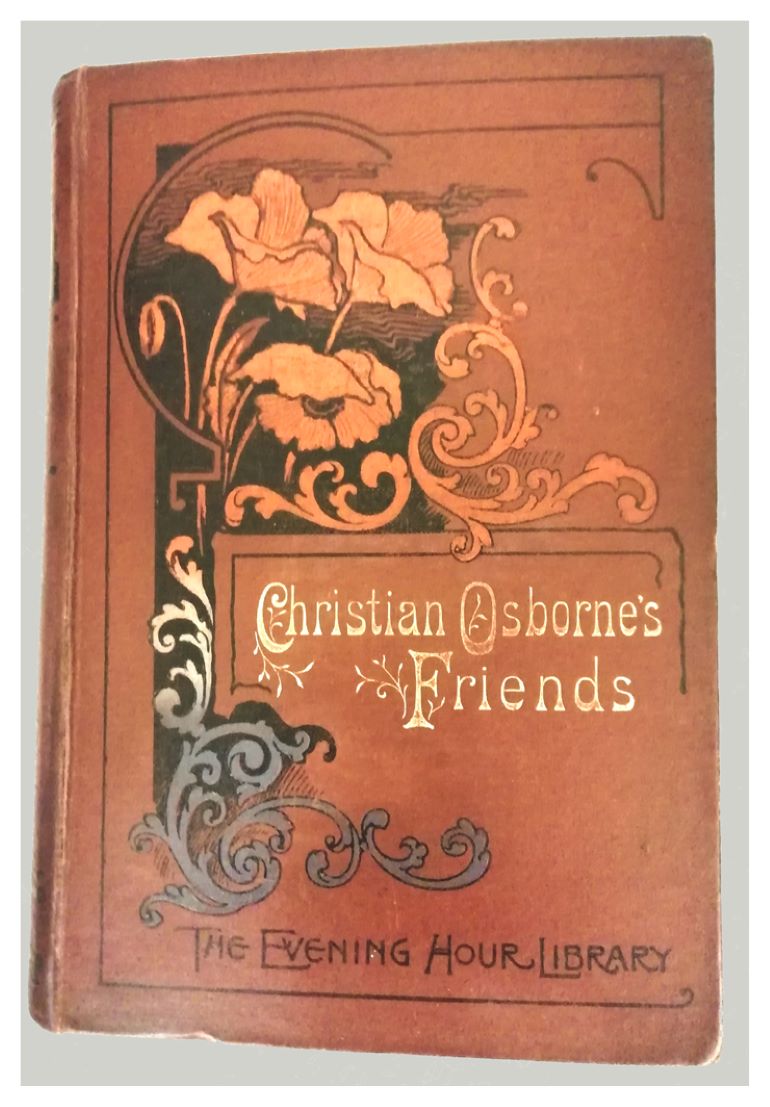 Hugh Miller has been described by Dr James Robertson, author of And The Land Lay Still, as one of the most extraordinary minds that Scotland has produced. In the introduction to a 2002 edition of Hugh Miller's My Schools and Schoolmasters, Robertson says:
"He rose, if not from absolute poverty, certainly from a modest background, to become both a specialist in the field of geology and a generalist in the wider literary world, covering, as writer and editor, subjects as diverse as poetry, folklore, science, education, religion, history and travel; while in his working life he was a stonemason, banking accountant, journalist, editor, lecturer and defender of Christianity against the evolutionists. His prodigious output made him among the best-known of Victorian literary figures, admired by the likes of Thomas Carlyle, Charles Dickens and John Ruskin."
The last years of Miller's life were spent in Portobello, Edinburgh where, tragically, he killed himself with a revolver in 1856. He had been suffering from brain disease which he described as a burning agony. A crowd of around 4000 lined the streets for his funeral procession from Portobello to the Grange Cemetery in respect of a local man with an international reputation.
Miller's daughter, Harriet, was seventeen at the time of her father's death and, according to the Dictionary of National Biography, it was a shock from which she never completely recovered. In later years she married a clergyman and moved with him to Australia. Her books, Christian Osborne's Friends and Isobel Jardine's History, a temperance tale, remained popular and were often given to young girls as school prizes or presents.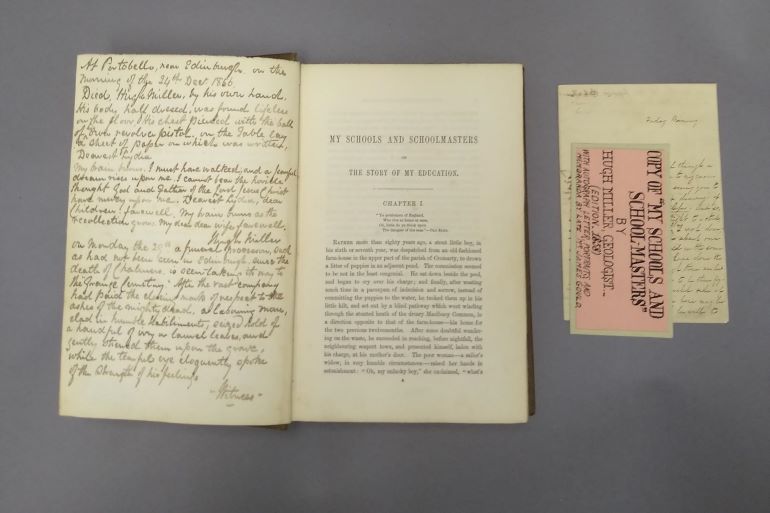 Museums & Galleries Edinburgh also has two copies of one of Hugh Miller's books, My Schools and Schoolmasters, or The Story of my Education, written in 1853-54. It is an account of his life aimed particularly at working men, with the intention of "rousing the humble classes to the important work of self-culture and self-government – and incidentally to throw light, for those above them, on their conditions of living." (W. M. Mackenzie, editor). A more intriguing object in the collection is a steel spectacle case believed to have belonged to Hugh Miller. It was donated to the museums in 1909 and is among the earliest exhibits in the collection. Its authenticity was verified by James Anderson in a handwritten note which says "This old spectacle case was the property of Hugh Miller the geologist and was left by him during his visit to Cromarty in 1844. It is the only momento of my late lamented friend I have".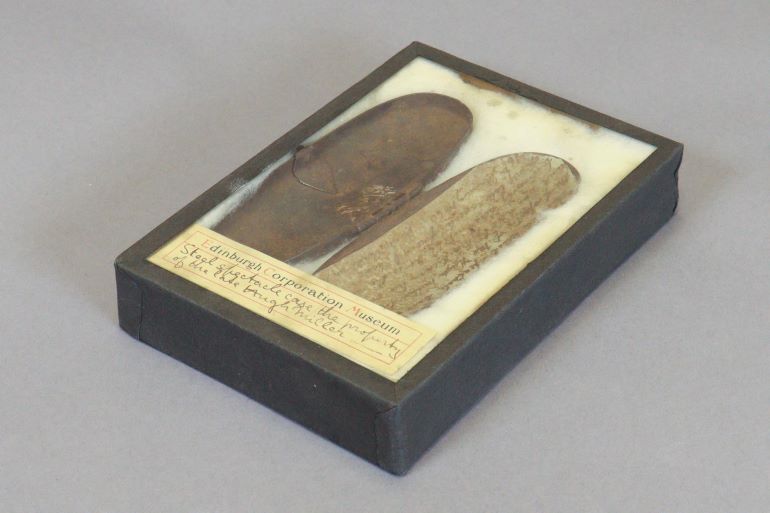 An image of Hugh Miller that will be familiar to many can be found in Museums & Galleries Edinburgh's Fine Art collection at the City Art Centre. This calotype photograph was taken by the famous photographic partnership of Hill and Adamson and was among 35 calotype prints acquired by the City Art Centre in 1977. It was an important addition to the fine art collection, representing not only photographic history but some influential Victorian figures, not least, Hugh Miller. Fine Art Curator Helen Scott says "Miller is shown in the guise of a stonemason, leaning against a gravestone with a set of carving tools. This is partly in reference to his early training as a stonemason, and partly on a metaphorical level to suggest the steadfastness of his commitment to his religious and philosophical principles".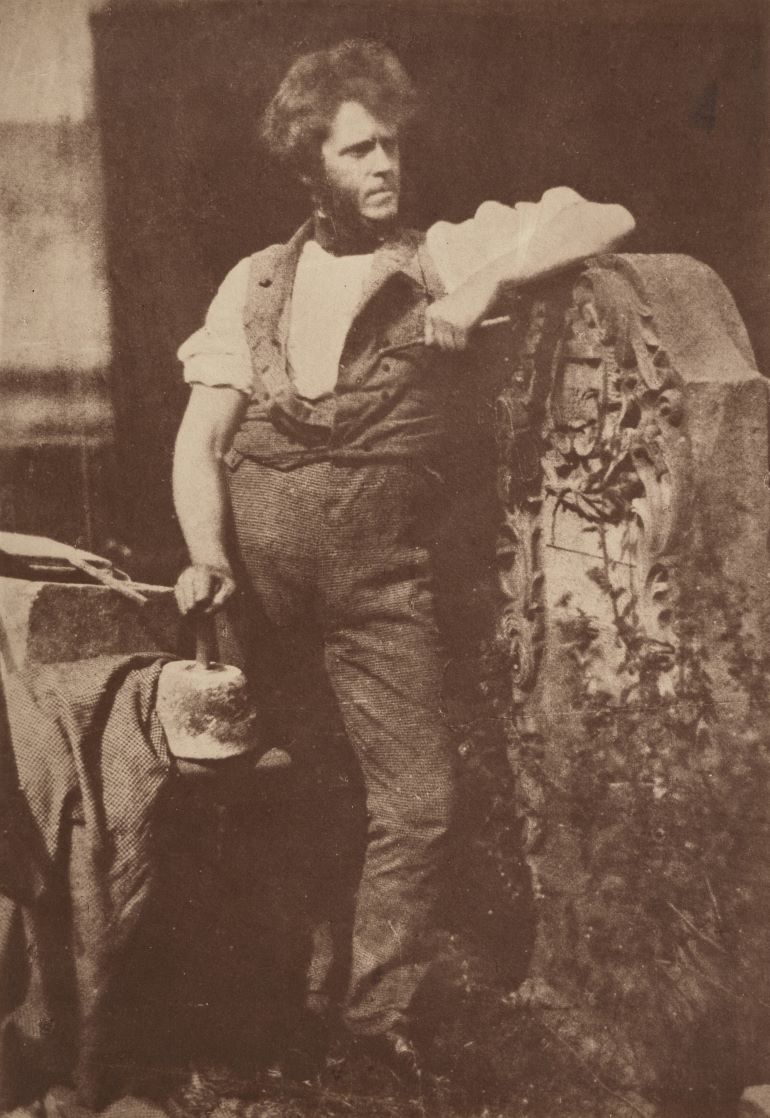 So, a once popular but now long-forgotten Victorian novel has taken me on a journey through girls' education in Edinburgh, a rags-to-riches story of self-improvement, tragic suicide at Edinburgh's seaside and pioneering photography. The breadth of our collections is endlessly fascinating. Where will they lead next?
Recent reappraisal of Hugh Miller's views and works: In response to the Black Lives Matter movement, the organisers of the Hugh Miller Writing Competition commissioned some further research into Hugh Miller's life. This uncovered racist views which were published in Miller's book, The Testimony of the Rocks, in 1857. For further information see https://www.bbc.co.uk/news/uk-scotland-highlands-islands-55258085
Auld Reekie Retold
Auld Reekie Retold is a major three year project which connects objects, stories and people using Museums & Galleries Edinburgh's collection of over 200,000 objects. Funded by the City of Edinburgh Council and Museums Galleries Scotland, the project brings together temporary Collections Assistants and permanent staff from across our venues. The Auld Reekie Retold team are recording and researching our objects, then showcasing their stories through online engagement with the public. We hope to spark conversations about our amazing collections and their hidden histories, gathering new insights for future exhibitions and events.