We are delighted to announce the March winners from our Art Club with Hannah sessions. Whilst our museums and galleries are closed to the public, we have developed an art programme that can be delivered to primary schools digitally until we can welcome everyone back to our venues again. Our Schools Engagement Officer Hannah has been running live, weekly art sessions with primary schools via Teams to support at home learning. These art sessions are inspired by paintings from the City Art Centre as well as our Edinburgh museum collections such as the Museum of Childhood. They encourage children to discuss artworks and objects and to get creative and the sessions require minimal materials such as pens, pencils and paper.   
The themes this month were fantasy creatures, indoors/outdoors and toy designers.  Inspired by the mythological paintings of John Duncan from our City Art Centre collection, in particular The Taking of Excalibur, the pupils used their imagination to create their own fantasy creatures. The children gave their creatures names and some pupils wrote stories and descriptions for them. For our indoors/outdoors session, pupils produced observational drawings of a view from inside their home or looking out of their window using paintings from the City Art Centre as inspiration such as Causewayside, Edinburgh by Anne Redpath and Interior, Temple Cottage by William George Gillies. We discussed images of toys from our Museum of Childhood collection which included Star Wars and Toy Story action figures. The children then produced their own toy designs complete with labels! The winners for March were voted for by members of our museum and galleries staff. We had so many brilliant entries that it was a difficult choice, but the top artworks this month were:
GOLD AWARD – Hamza, Pirniehall Primary School
We love this drawing by Hamza. He has thoughtfully considered the small details in his composition such as the floorboards and the pictures on his bedroom wall and he has used perspective brilliantly. The use of bold colours in this drawing make it very eye-catching. Excellent work!
SILVER AWARD – Anthony, Niddrie Mill Primary School
A fantastically imaginative drawing by Anthony! We love his use of colour and appreciate the way that he has paid excellent attention to detail and taken time to carefully draw the fish scales on his fantasy creature. Brilliant work!
BRONZE AWARD – Irfan, Forthview Primary School
This is an excellent observational drawing by Irfan. The amount of detail that he has included is fantastic and we love the planes! This room looks very exciting. Well done!
 
If you would like your primary school to have the opportunity to take part in our exciting, interactive art programme, contact our Schools Engagement Officer, Hannah on Hannah.Nugent@Edinburgh.gov.uk to discuss eligibility.  
View of my bedroom, by Hamza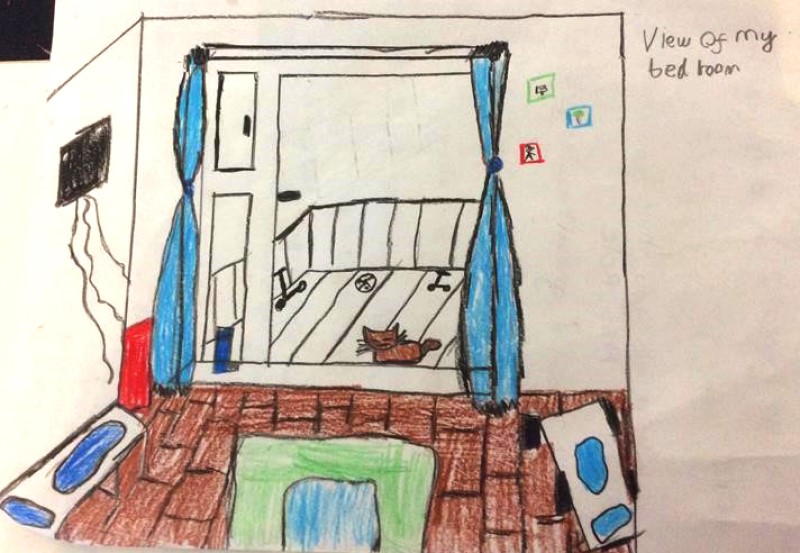 Elephantofish, by Anthony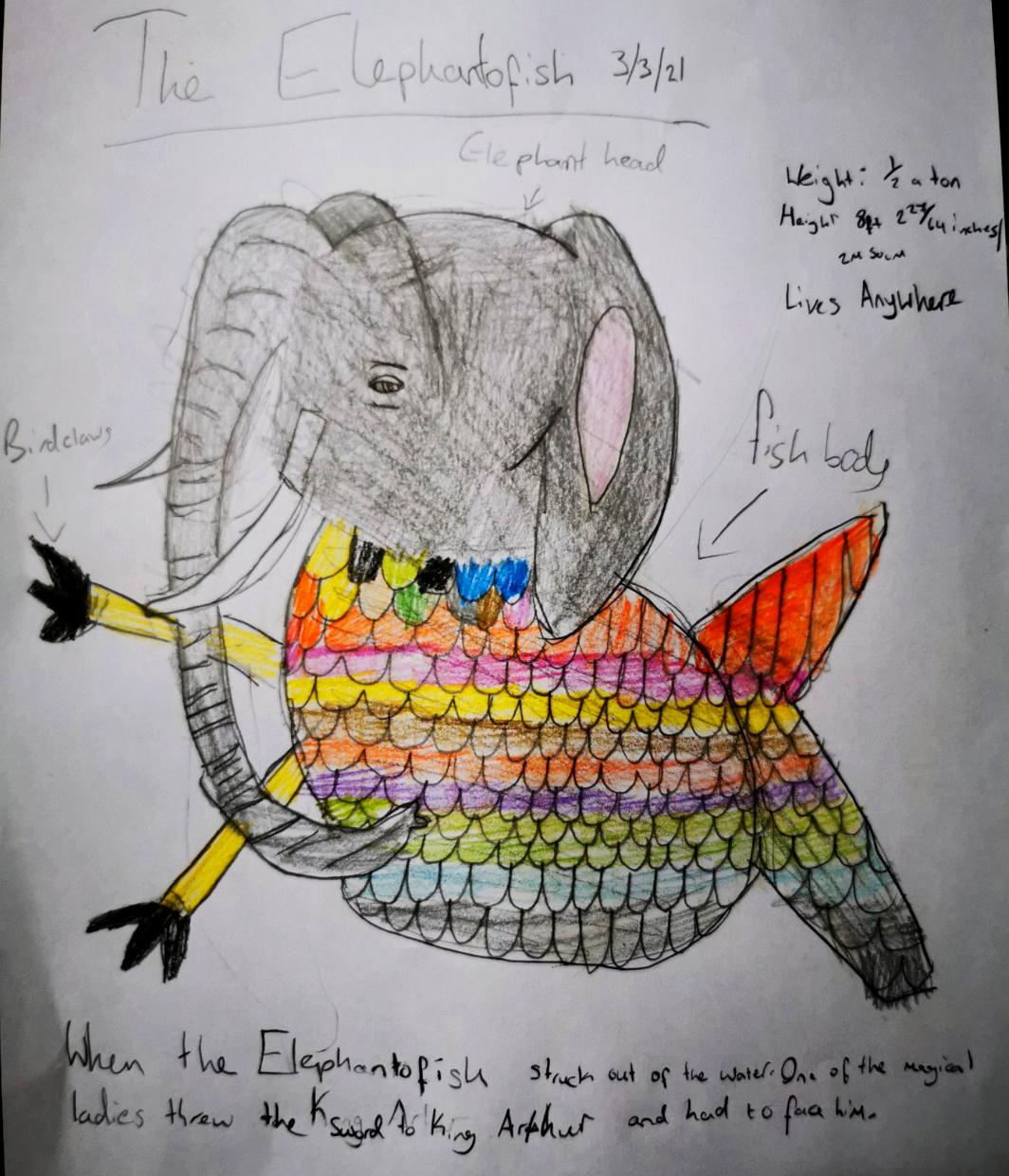 Indoor drawing, by Irfan