Auld Reekie Retold is a major three year project which connects objects, stories and people using Museums & Galleries Edinburgh's collection of over 200,000 objects. Funded by the City of Edinburgh Council and Museums Galleries Scotland, the project brings together temporary Collections Assistants and permanent staff from across our venues. The Auld Reekie Retold team are recording and researching our objects, then showcasing their stories through online engagement with the public. We hope to spark conversations about our amazing collections and their hidden histories, gathering new insights for future exhibitions and events.
In this blog, Gabriella Lawrie, Collections Assistant, explores the story of a small wax stamp found in our collections and its link to the development of chloroform as an anaesthetic.
One small, unassuming sealing wax stamp re-discovered in the Museums & Galleries Edinburgh collection takes us back to 1847 and the popularisation of the use of chloroform for its anaesthetic properties.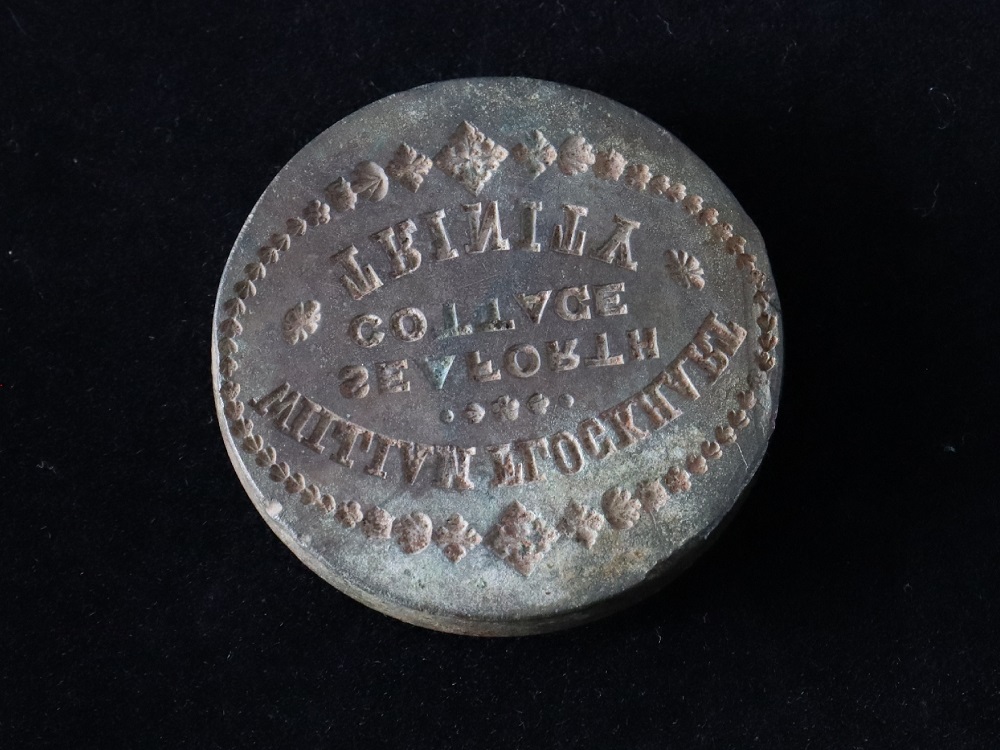 This stamp belonged to William Flockhart (1808-71) and details his address as Seaforth Cottage (29 York Road), in the Trinity area of Edinburgh. Flockhart was a surgeon apothecary and had a practice at 52 North Bridge, now the site of the Balmoral Hotel. In 1833 after apprenticing with John Duncan, a pharmacist in Edinburgh, Flockhart went into business with him to form the manufacturing pharmacists 'Duncan and Flockhart', one of the centres of Edinburgh's medical society. They later changed the name to 'Duncan Flockhart and Co' in 1836. John Duncan had previously set up a business in Perth where he introduced modern practices for packaging medicines in small boxes and jars, inspired by methods he had previously followed in London. Together, Duncan and Flockhart began manufacturing drugs, most notably morphine and Chloroform.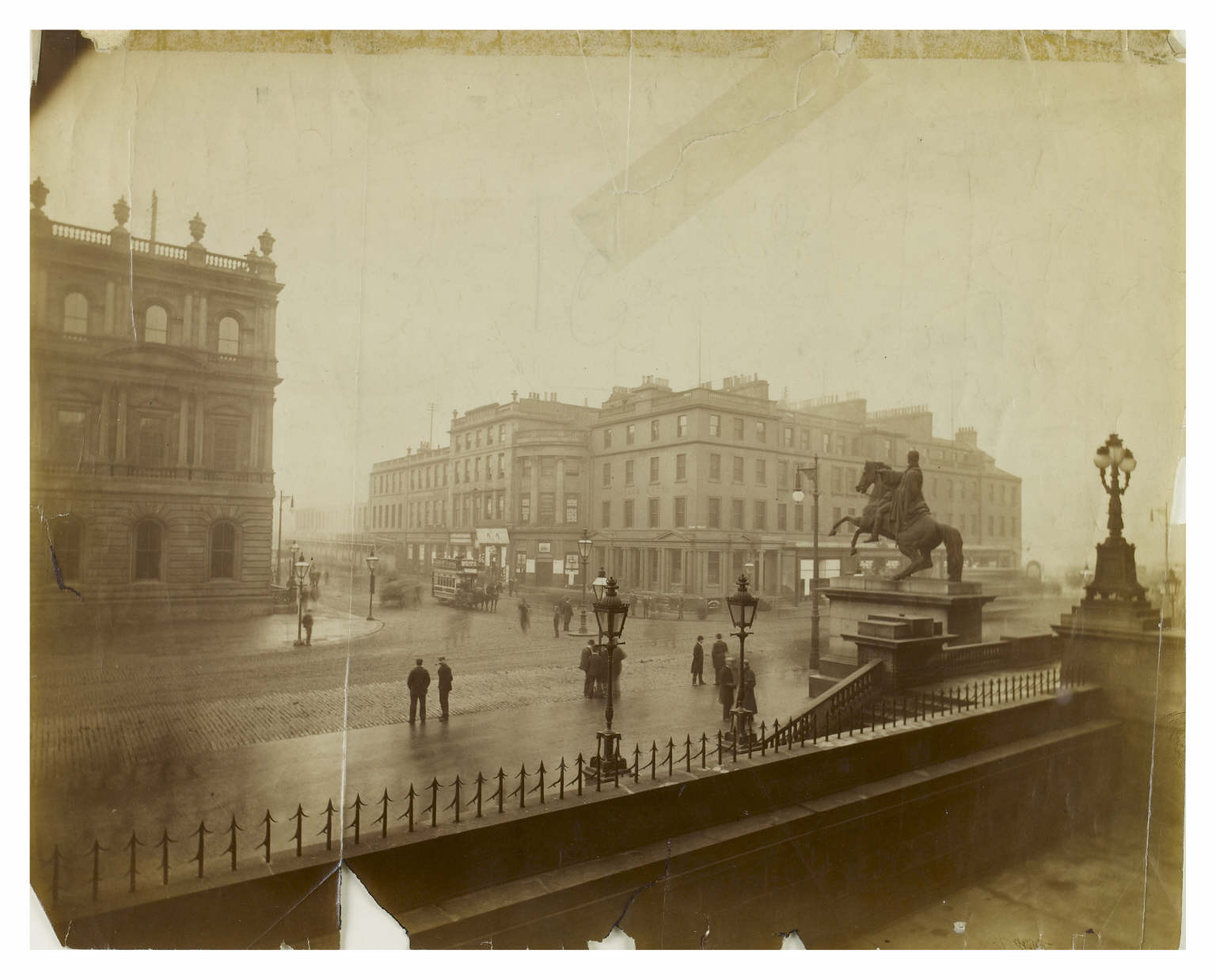 In 1847 James Young Simpson, a Scottish obstetrician and significant figure in the history of medicine, conducted his famous experiment in anaesthesia using chloroform with his two assistants, Dr George Skene Keith and James Matthews Duncan. They aimed to find a better anaesthetic than the commonly used ether. On the evening of the 4th of November 1847, the three men inhaled some chloroform and found their general mood to be cheered. They then collapsed, only to regain consciousness the next morning. The chloroform for this experiment was meant to be supplied by David Waldie, a chemist born in Edinburgh but practicing in Liverpool, who was also experimenting with chloroform. A fire at Waldie's lab meant Duncan Flockhart and Co stepped in to provide the drug. Within the care of Museums & Galleries Edinburgh is the memorial to Sir James Young Simpson, erected in 1877, which can be found in the West Princes Street Gardens.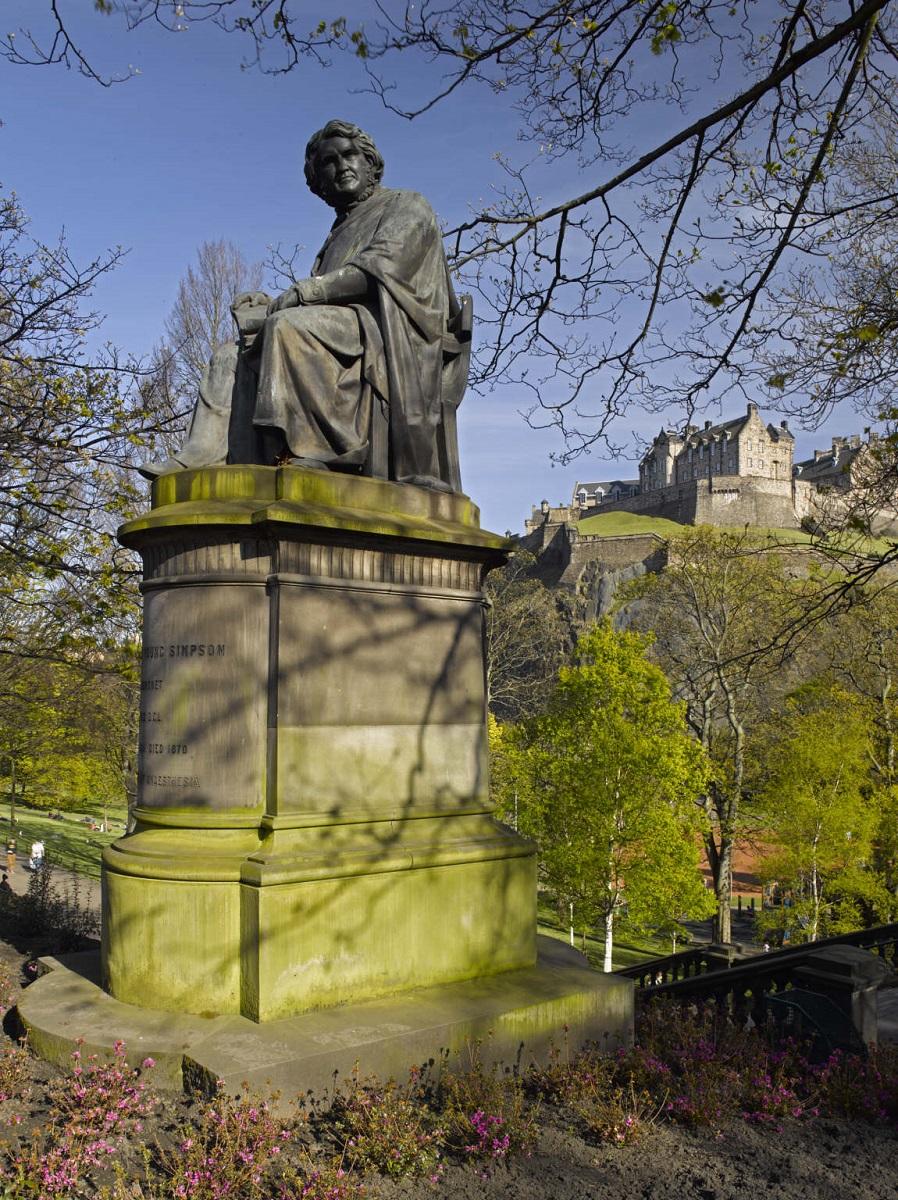 After the success of his experiment, Simpson became known for his use of chloroform as an anaesthetic in childbirth. For William Flockhart and Dr James Duncan, who had taken over after the death of his father John Duncan, it meant that anaesthetic drugs became one of their principal outputs. They supplied large quantities of chloroform to Florence Nightingale, among others. They also became 'chemists and druggists in Ordinary' to Queen Victoria, supplying medicine to Balmoral between 1862 – 1875. Chloroform was used during the birth of Queen Victoria's last two children, Prince Arthur and Princess Helena.
During both World Wars, Duncan Flockhart & Co. supplied chloroform to the British Army, Royal Navy and the British Red Cross, establishing a drug growing farm at Warriston to meet demand. In 1962 they joined with another Scottish company, Macfarlan Smith, to form a new organisation, Edinburgh Pharmaceutical Industries Ltd. They continued to produce their specialist range of analgesics and anaesthetics under the name 'Duncan Flockhart & Co. Ltd'.
Although Chloroform is no longer used as an anaesthetic, it is produced in far greater quantities than ever before, using the same manufacturing methods. It can be found as a solvent in steroids and in hospital pathological departments for microscopical examination.
You can see more objects from our collection online at www.capitalcollections.org.uk.
You can find out more about Auld Reekie Retold and read more blogs at www.edinburghmuseums.org.uk/auld-reekie-retold.