In this blog, Collections Assistant Gabriella Lawrie explores the story of Portobello bathing pool.
Portobello bathing pool was one of Edinburgh's leading attractions for over 40 years with its Art Deco design, high diving boards, and outdoor heated pool. It was also the first of its kind in Scotland to install a wave machine.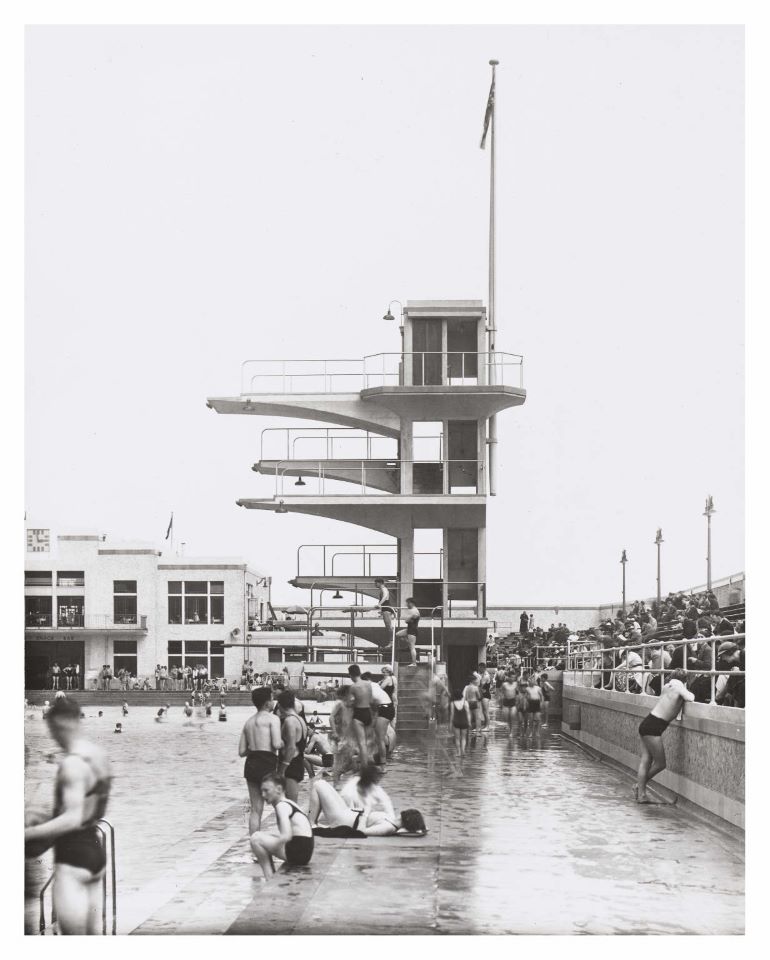 Originally known as Figgate Muir, Portobello was once an expanse of moorland used as pasture for cattle by the monks of Holyrood Abbey. In 1742, veteran seaman George Hamilton built a cottage on what is now the High Street and named it Portobello Hut in honour of the capture of Porto Bello, Panama in 1739, for which he served under Vice Admiral Edward Vernon. By 1753 other houses had been built around it and the area became known as Portobello.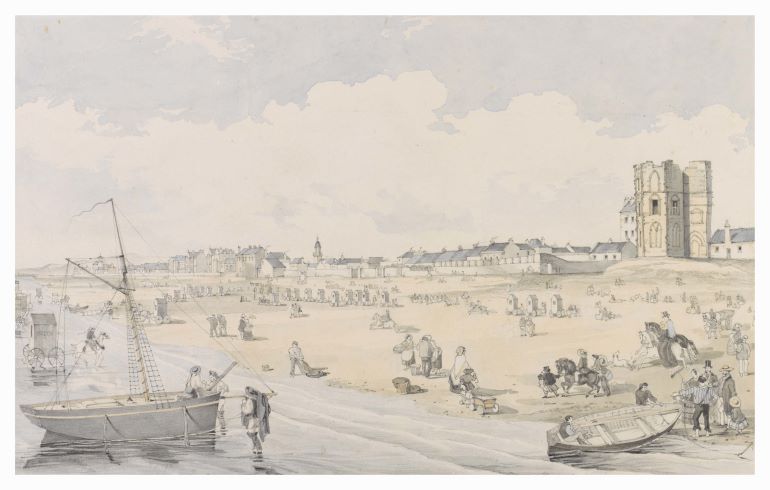 On the 30th May 1936 Portobello Bathing Pool was officially opened to the public by the Lord Provost Sir Louis Stewart Gumley. It was the largest of its kind in Europe and able to seat 6,000 spectators and accommodate 1,300 bathers. Upon opening it made a big splash, attracting many visitors and swimming enthusiasts from across the UK. A whopping 10,000 visitors attended the opening ceremony despite the bouts of torrential rain! Queues to gain entry would often stretch the length of Westbank Street and a 'one in, one out' policy was eventually adopted for the sunniest days when visitor numbers were at their highest.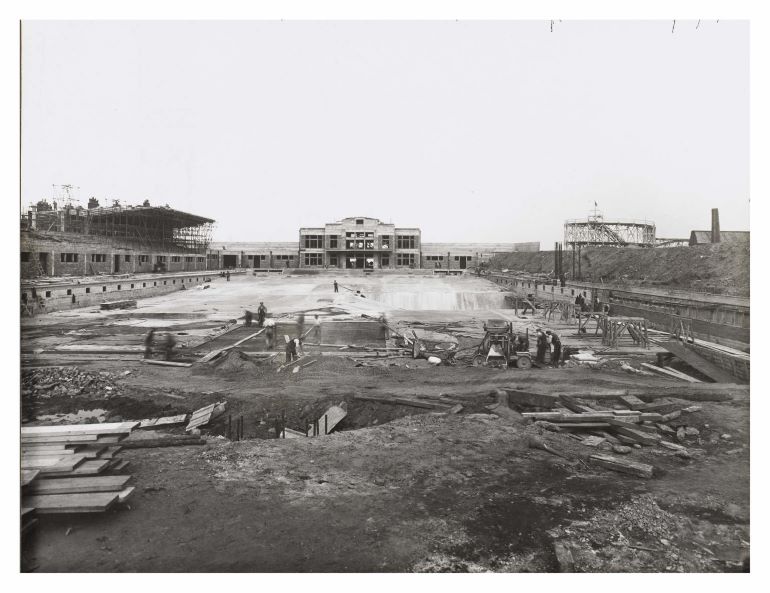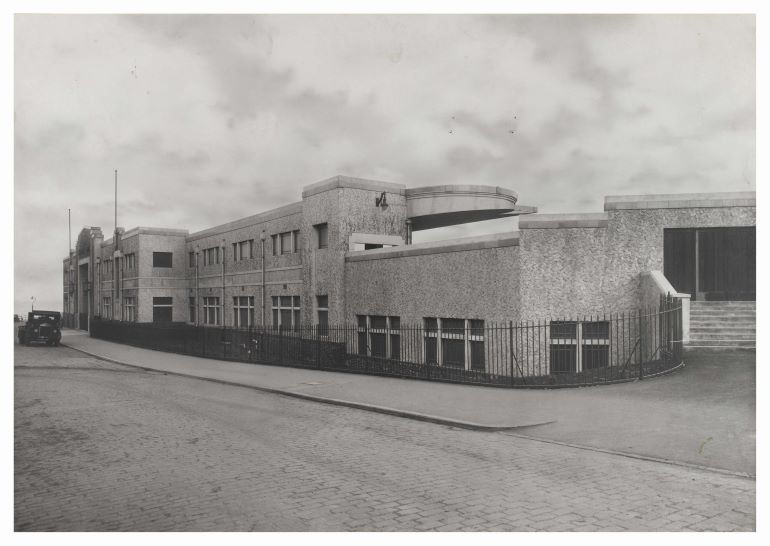 The installation of an artificial wave machine that could generate waves as high as three feet, and in three different directions, made Portobello pool one of the jewels in the City's crown. The pool became the perfect day out for a family, bringing in 290,000 bathers and almost 500,000 spectators in its first open season. It wasn't just Edinburgh residents and holiday makers enjoying the wave machine, but also the Royal Navy, who sent troops to the pool to test out the effectiveness of their sea-sickness tablets in 1951.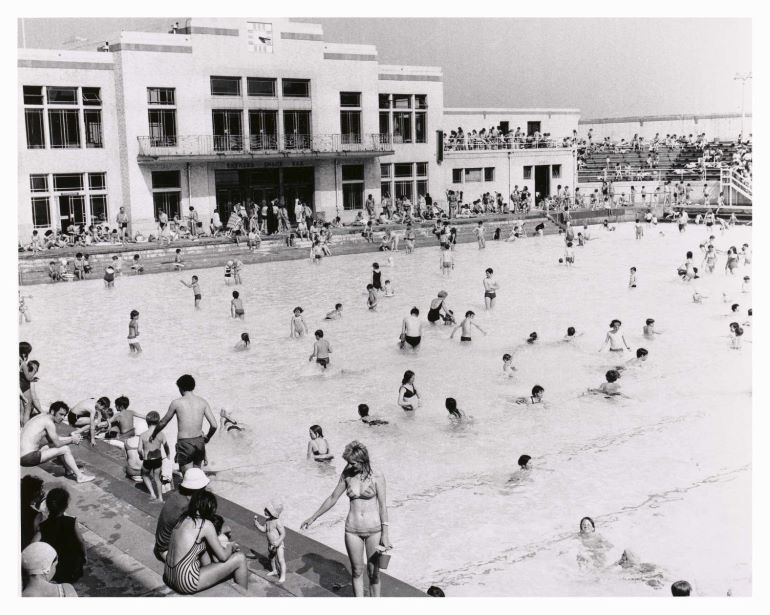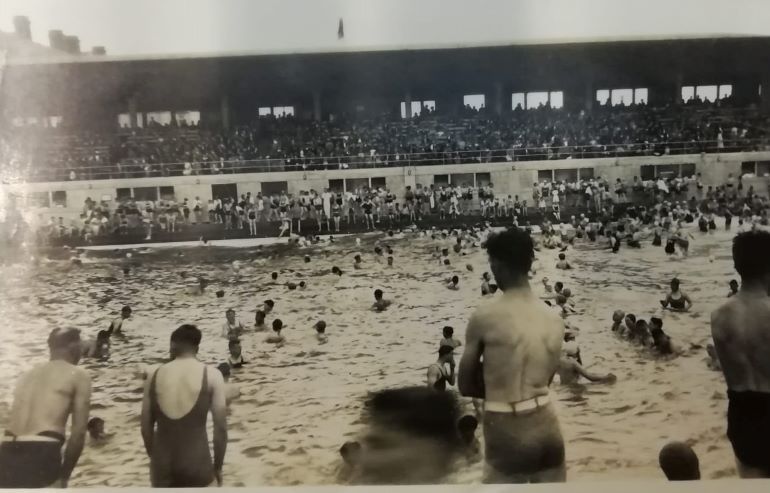 One of the pool's many unique selling points was the heated water, allowing the pool to be open from the month of May through to September every year until the outbreak of World War II in 1939. Construction on a site next to the coal-fired Portobello Power Station meant the pool could be maintained at a temperature of 20 degrees, however most accounts of the water temperature ranged from icy cold to sub-Siberian.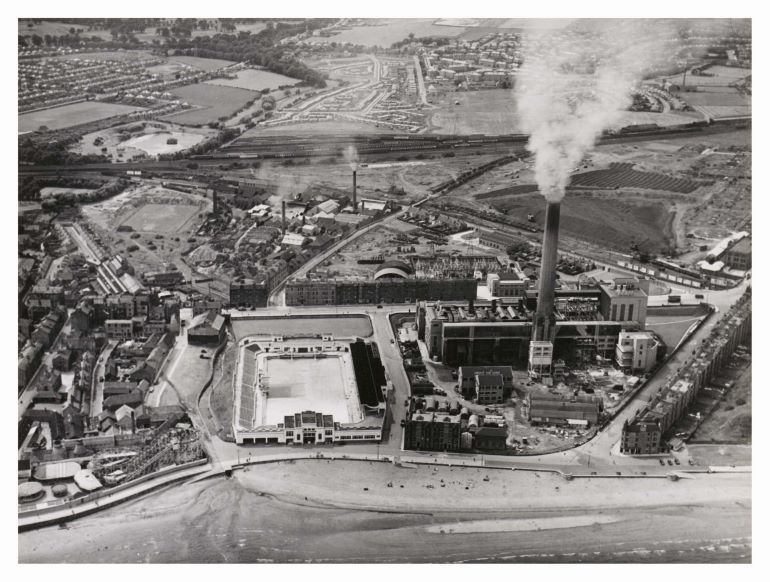 Upon the outbreak of World War 2 the pool was camouflaged so as to appear to be a field from above, preventing it from being used as a marker for enemy bombers targeting the power station next door. The pool reopened on the 1st June 1946 and was as popular as ever, though that may have something to do with Sean Connery working there as a lifeguard during the 1950's.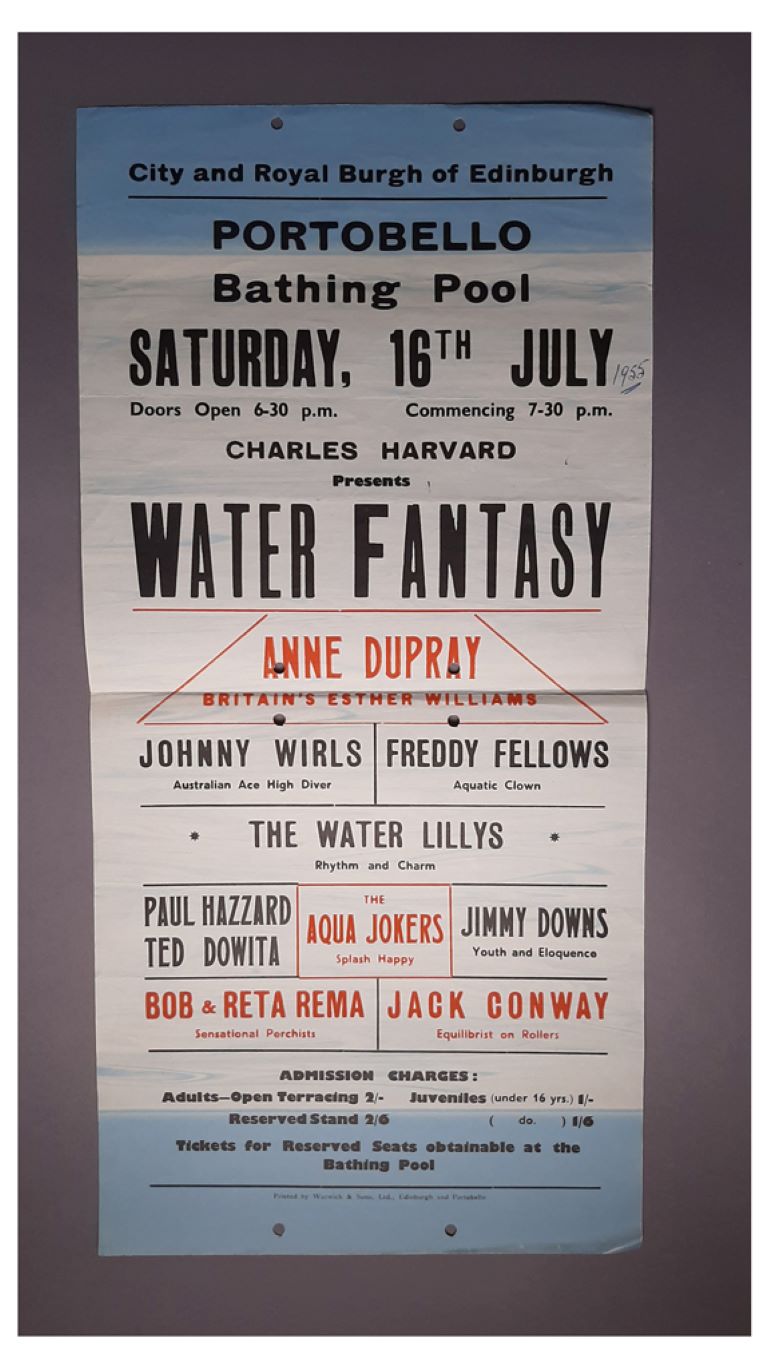 It was during this period that the bathing pool hosted numerous galas and diving shows, making visitor figures soar. Many of the posters for these performances can be found in the Museums & Galleries Edinburgh collection. During the 1970's the pool's popularity dwindled with the increase of cheap package holidays abroad. A further blow came when the power station closed in 1978, meaning the water could no longer be heated. In 1979 Portobello bathing pool closed its doors for the final time and was demolished in 1988. In its place now stands a five-a-side football pitch and a leisure centre. Meanwhile, memories of the pool live on.
You can find more images of Portobello outdoor bathing pool and other seaside attractions at www.capitalcollections.org.uk 
Auld Reekie Retold is a major three-year project which connects objects, stories and people using Museums & Galleries Edinburgh's collection of over 200,000 objects. Funded by the City of Edinburgh Council and Museums Galleries Scotland, the project brings together temporary Collections Assistants and permanent staff from across our venues. The Auld Reekie Retold team are recording and researching our objects, then showcasing their stories through online engagement with the public. We hope to spark conversations about our amazing collections and their hidden histories, gathering new insights for future exhibitions and events.