Auld Reekie Retold is a major three year project which connects objects, stories and people using Museums & Galleries Edinburgh's collection of over 200,000 objects. Funded by the City of Edinburgh Council and Museums Galleries Scotland, the project brings together temporary Collections Assistants and permanent staff from across our venues. The Auld Reekie Retold team are recording and researching our objects, then showcasing their stories through online engagement with the public. We hope to spark conversations about our amazing collections and their hidden histories, gathering new insights for future exhibitions and events.

In this blog, History Curator Anna MacQuarrie looks at one of the first collections to be tackled for Auld Reekie Retold, our Queensferry collection. 
Queensferry, South Queensferry, or simply 'the Ferry' as she's variously known, is a small town (or large village, depending on who you ask) just within the north west boundary of the City of Edinburgh Council. A world away from the hustle and bustle of the Old Town and our many different venues there, Queensferry Museum explores the local history, traditions and proud identity of this Royal Burgh. 
As it's a relatively compact collection, we thought using it to test out our processes and practices for ARR would help us iron out any kinks before we got to the more complex and challenging parts of our collections. Lockdown in March 2020 stopped us in our tracks, so there is plenty more work to be done yet on this interesting collection. As a broad introduction, we'll look here at some of the objects we've catalogued so far and how they tie into our wider understanding of Queensferry's varied history. 
A big bulk of material we've been working through so far has been photographs of people and places in the Burgh, from the late 19th to early 20th centuries. One of the most fun parts of working through old photographs is being able to identify where they were taken, if it's not already in our records. The oldest parts of Queensferry haven't changed much at all in recent years – the cobbled High Street and jumble of old lanes, vennels and terraces off it give the village her charm. So, it can be reasonably easy to match up an historic photo with the equivalent location today.
Being able to place people and businesses to particular locations helps us better understand how buildings and the village have changed, as well as the lives of the owners or occupants. This all feeds into the wider story of the community that made up Queensferry at the time. 
For some of our most intriguing photos, we haven't yet been able to identify where they were taken. This one is one of my personal favourites – tending to livestock would have been an aspect of daily life familiar to most residents in the then-rural village. Sadly the woman pictured is unnamed in our object records – if you know who she might be, do let us know.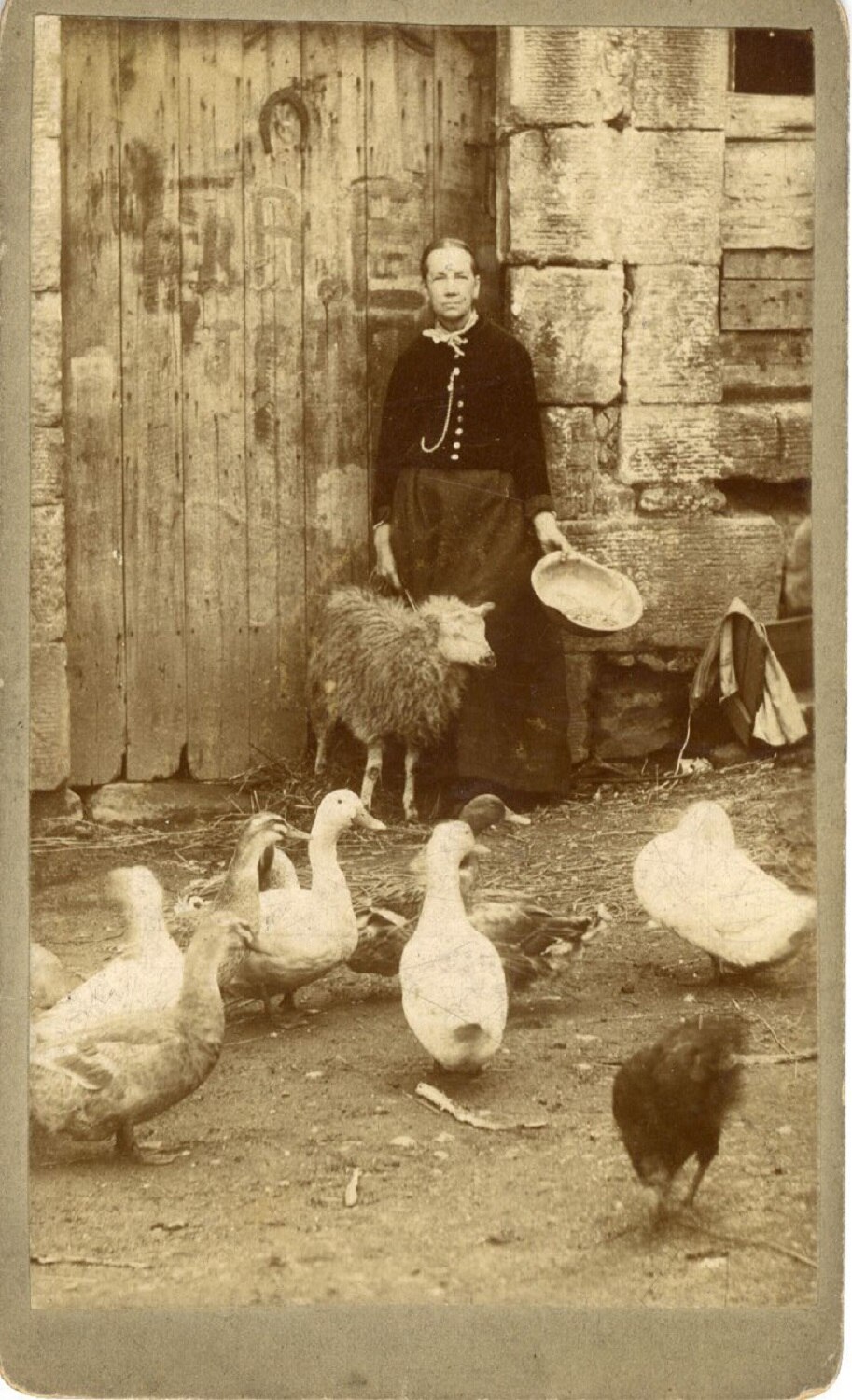 While there are lots of 'ordinary' folk to be found in our photo collections, we also have historic material relating to the three private estates which boundary the village (Hopetoun, Dundas and Rosebery) and the families associated with them. Today these estates provide a green belt of land around Queensferry, and add to the feeling of the village being a place quite apart from the rest of Edinburgh. The stately homes on these estates are a major draw for visitors to the area today and our photos relating to them provide another fascinating glimpse into a certain part of the Burgh's history.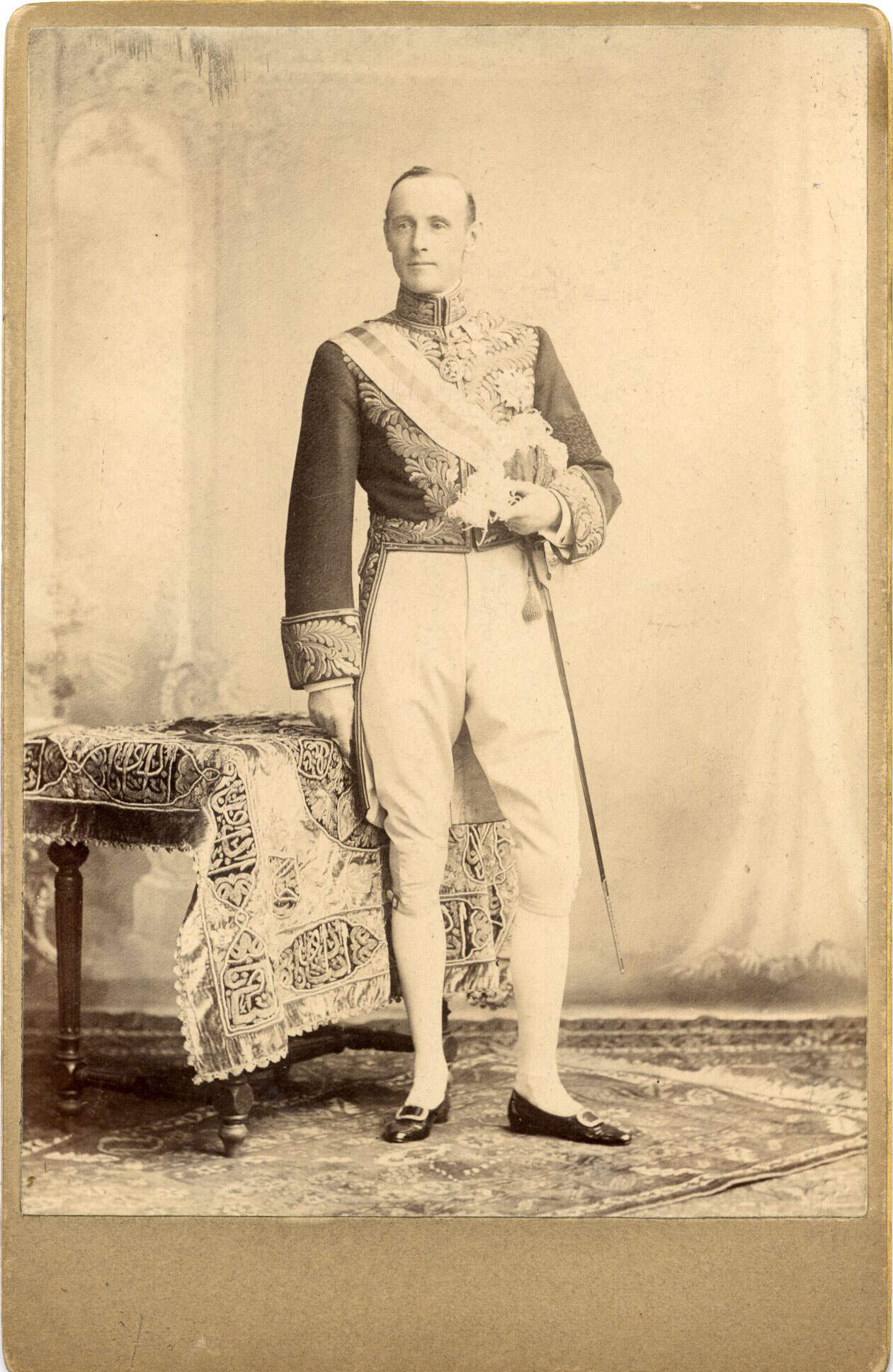 As we continue working from home, we'll be back with more blogs on some interesting objects from this charming place – that might include anything from some marvels of engineering, to shale mining, naval history or local village life, including our favourite mysterious burr-covered wandering figure, The Burryman…
You can see more about South Queensferry from our collection online at www.capitalcollections.org.uk.