Auld Reekie Retold is a major three year project which connects objects, stories and people using Museums & Galleries Edinburgh's collection of over 200,000 objects. Funded by the City of Edinburgh Council and Museums Galleries Scotland, the project brings together temporary Collections Assistants and permanent staff from across our venues. The Auld Reekie Retold team are recording and researching our objects, then showcasing their stories through online engagement with the public. We hope to spark conversations about our amazing collections and their hidden histories, gathering new insights for future exhibitions and events.
In this blog, Oliver Taylor, one of the project's Collections Assistants, looks into the museums' collections to see how they can showcase the life of Greyfriars Bobby, and explores some of the items mentioned in our podcast:
Museums &Galleries Edinburgh is the master of Bobby, well, the statue at any rate. The real Bobby was scampering around Edinburgh during the 1850s and 60s. Anyone familiar with Edinburgh will know the story of Greyfriars Bobby. He is alleged to have looked over his master's grave, night watchman, John Grey, in Greyfriars Kirkyard long after his death.
However, some say that no one really knew who Bobby's owner was, and that he wasn't pining over a grave after all. What we do know is that Bobby had a very interesting little life. It is thought that Bobby did keep the kirkyard as his permanent residence, but he freely wandered around the local area. He was looked after by various local people and his popularity helped the surrounding businesses. When he died in 1867 a replacement dog was found, a Skye Terrier, which the famous statue on Candlemaker Row represents. The original dog was thought to be an elderly terrier mongrel.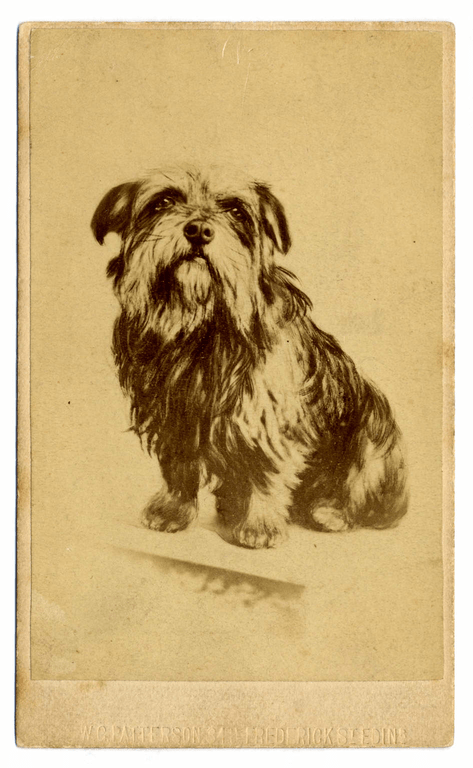 The new and improved Bobby was officially adopted by the city of Edinburgh after the lord provost learned he would be destroyed as he was technically ownerless. The provost paid for Bobby's licence and gave him a leather collar with a brass plaque inscribed, 'Greyfriars Bobby From the Lord Provost 1867', and a small tin dish for his food. The collar proved that Bobby was a licenced dog and was free to wander his popular haunts. Both these items are on display at the Museum of Edinburgh.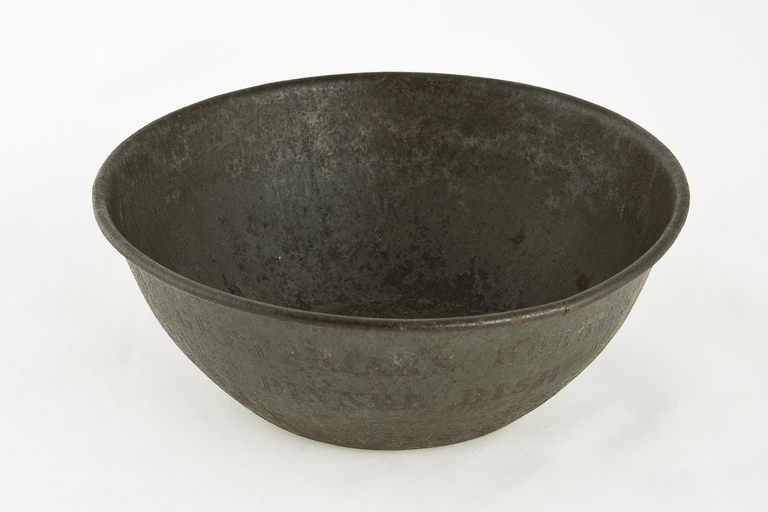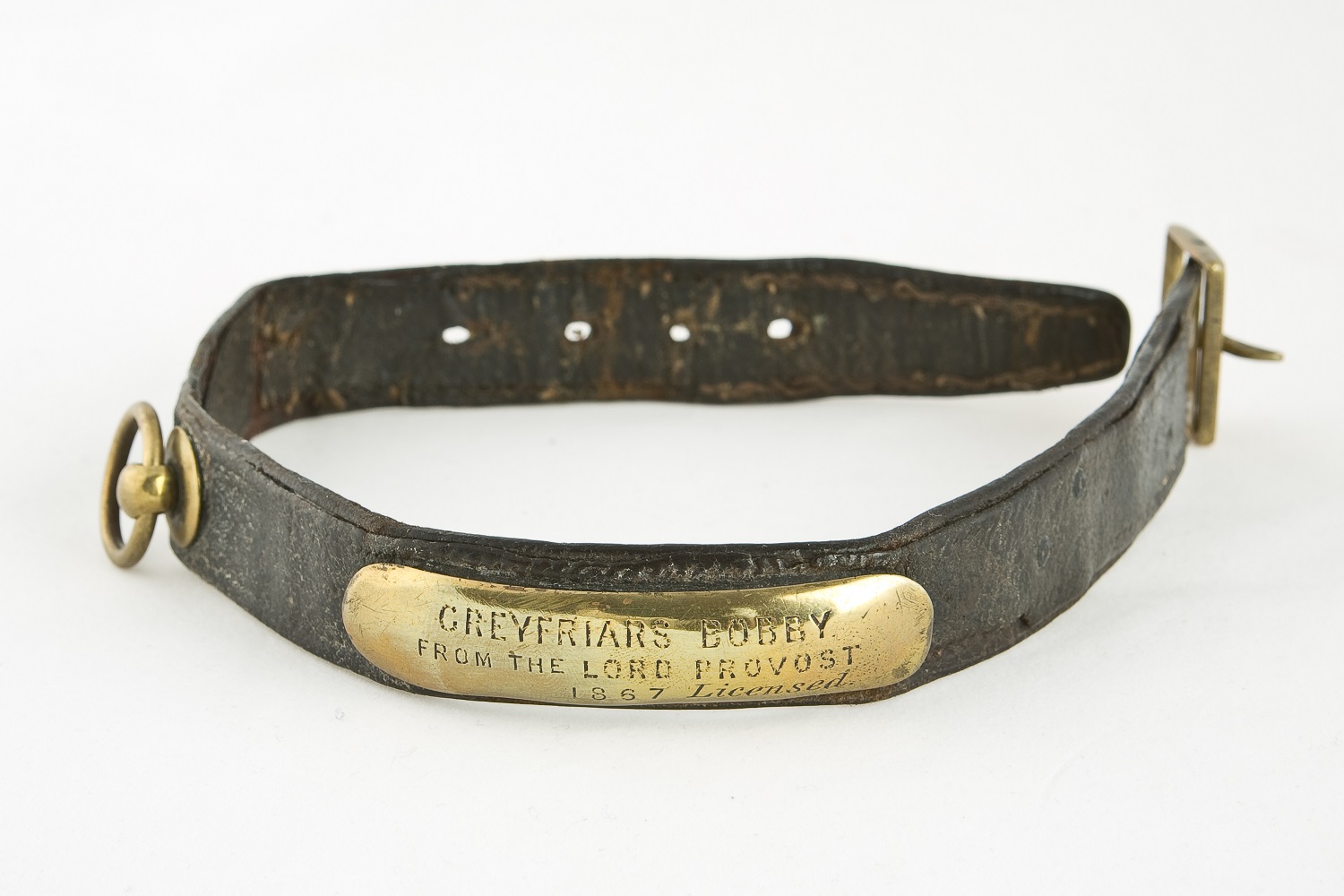 When Bobby passed away for a second time in 1872 he was buried just inside the gate of Greyfriars Kirkyard. Bobby was so well regarded that a lasting monument to him was erected in bronze and granite on Candlemaker Row. The monument is also a water fountain and was created by Edinburgh sculptor William Brodie. The monument is on two levels, the lower part is for dogs to drink water from and the upper part is for humans (or especially tall dogs).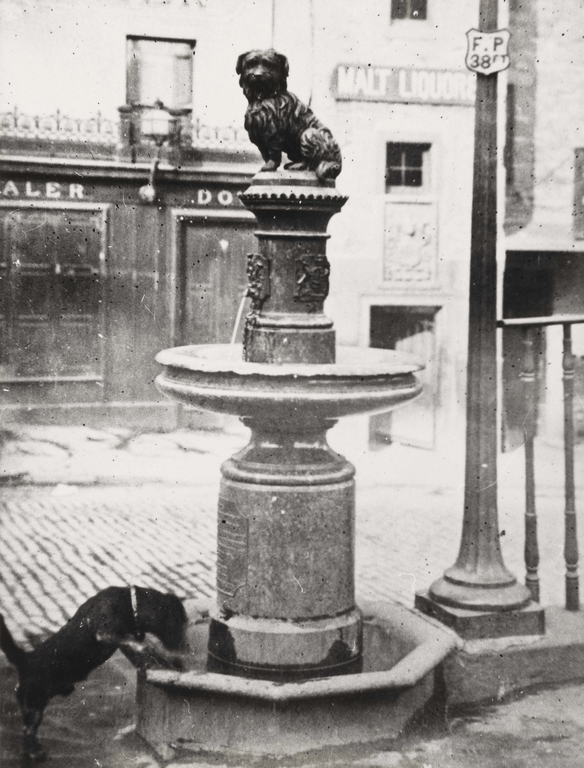 The monument was paid for by English philanthropist Baroness Burdett-Coutts. The baroness was involved in the establishment of the Royal Society for the Prevention of Cruelty to Animals and so had an interest in cases like Bobby's.
Joined to the fountain by an iron chain was a small bronze drinking cup, now on display in the Museum of Edinburgh. The cup was removed as it was deemed a little unsanitary for everyone who passed by and fancied a drink to share the same vessel.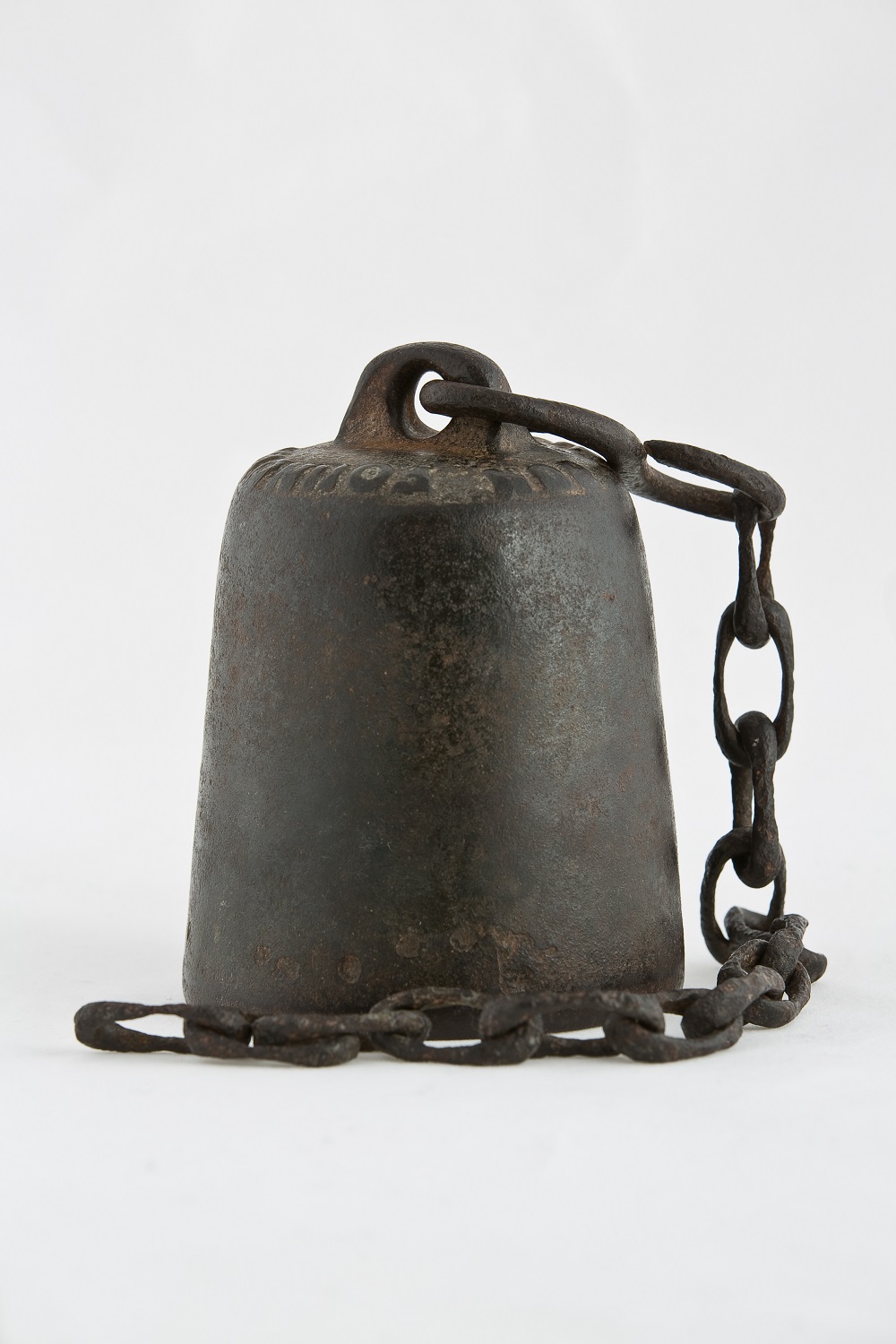 Bobby has since been brought to life in two film portrayals, the first was in 1961 and the more recent in 2006. After the first film the dog who played Bobby, known as 'Wee Bobby' was given to Chief Constable William Merrilees as thanks for his work in scouting out filming locations around Edinburgh. Wee Bobby went on to appear at local charity events. The latter film was not actually shot in Edinburgh and to confuse matters Bobby was played by a West Highland Terrier, a completely different breed! In the collections of the Museum of Edinburgh we have several posters advertising the film, some in Japanese which goes to show how far the story of Bobby has spread.
As well as his appearance in international films Bobby has been taking himself out for other outings. At the twentieth Commonwealth Games in Glasgow he made an appearance at the opening ceremony as a replica fibreglass puppet of the original statue. This puppet guards the Museum Collections Centre and can be seen on pre-booked tours.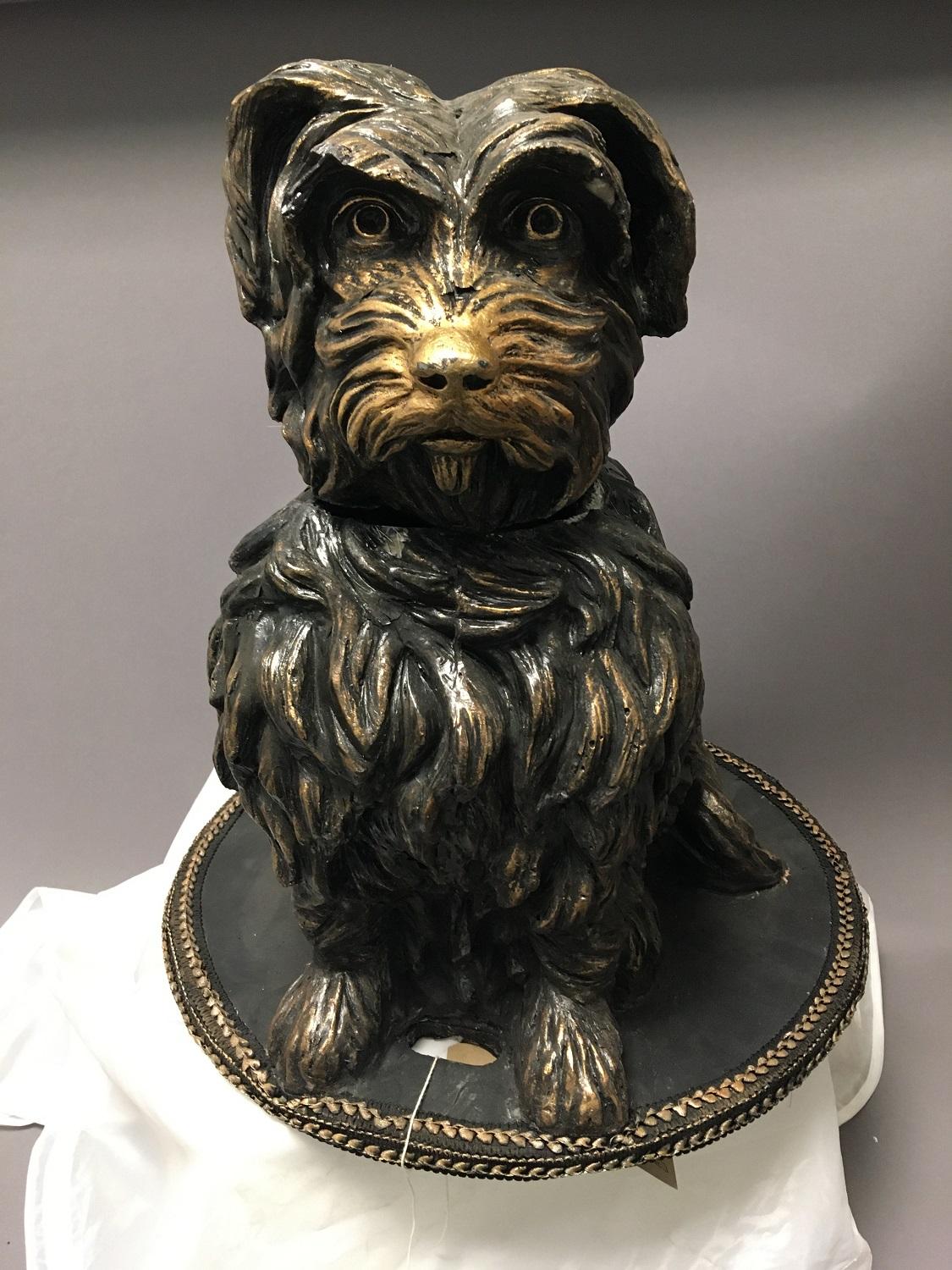 In future you can come to the Museum of Edinburgh and delve into the 'tail' of Greyfriars Bobby.
You can see more from our collection online at www.capitalcollections.org.uk 
You can find out more about Greyfriars Bobby on our Auld Reekie Retold podcast here.