Today's find is a beautiful little scrapbook, most likely belonging to a young person living in Edinburgh in the early 1870s.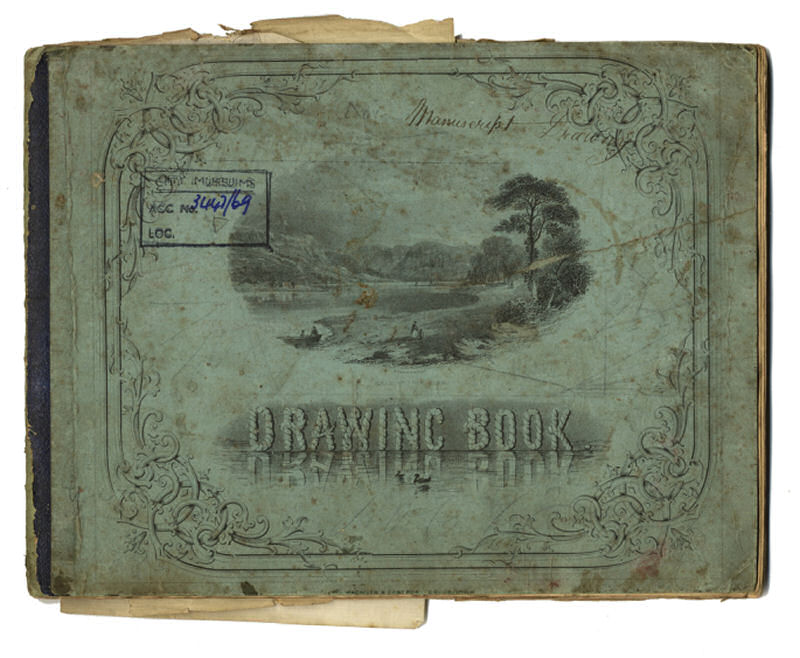 It's a purpose made "drawing book". At the time, compiling scrapbooks was a popular hobby, and people collected all sorts of material to stick down on pages of books, items of furniture and anything else to hand. The craft of decoupage has seen a come back in recent years and you'll see samples of it in any hipster craft beer bar to match (or deliberately mismatch) furniture and vintage teacups.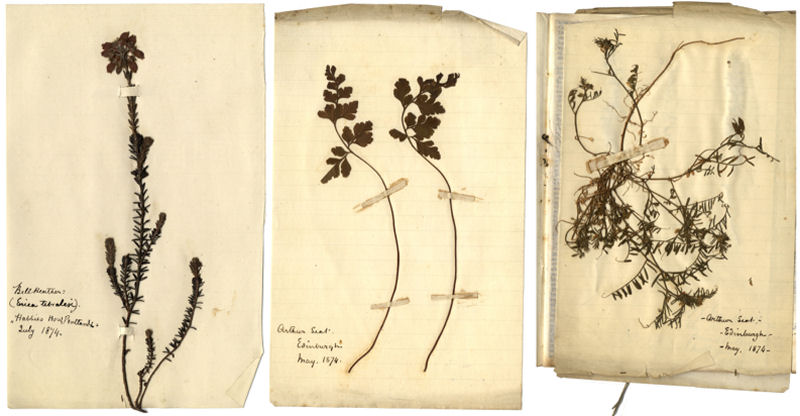 What surprised and delighted us all on a sunny Midsummer's Day were a number of pages with dried pressed flowers, with handwritten notes on where they were picked. Bell heather from the Pentland Hills, dead nettle from Liberton (a suburb south of the city which in the 1870s would have been almost rural) and other specimens from Arthur's Seat and Calton Hill. The pressed flowers have been meticulously dried, labelled and set in place with tiny paper strips. Sadly, many of them have since become stuck between pages so we'd need to do some work to restore them.
I was struck by the names the owner used for some of these plants. Some of them are marked with their Latin names (Eric tetralix, Polytrichum), others with their English names (Bell Heather, harebell) and some wonderful vernacular names which have since fallen from use. My favourite is "Robin Jump the Hedge". If anyone knows what this plant is called today, I'd love to know. Is this a very local name used only in Scotland, Lothian, Edinburgh?