With all this scorching hot weather, why go abroad this summer?
Jump aboard and sail up the east coast to Leith on the "Fiona", a London and Edinburgh Shipping Company steamship. It promises to be a "delightful holiday by land and sea" at the Athens of the North.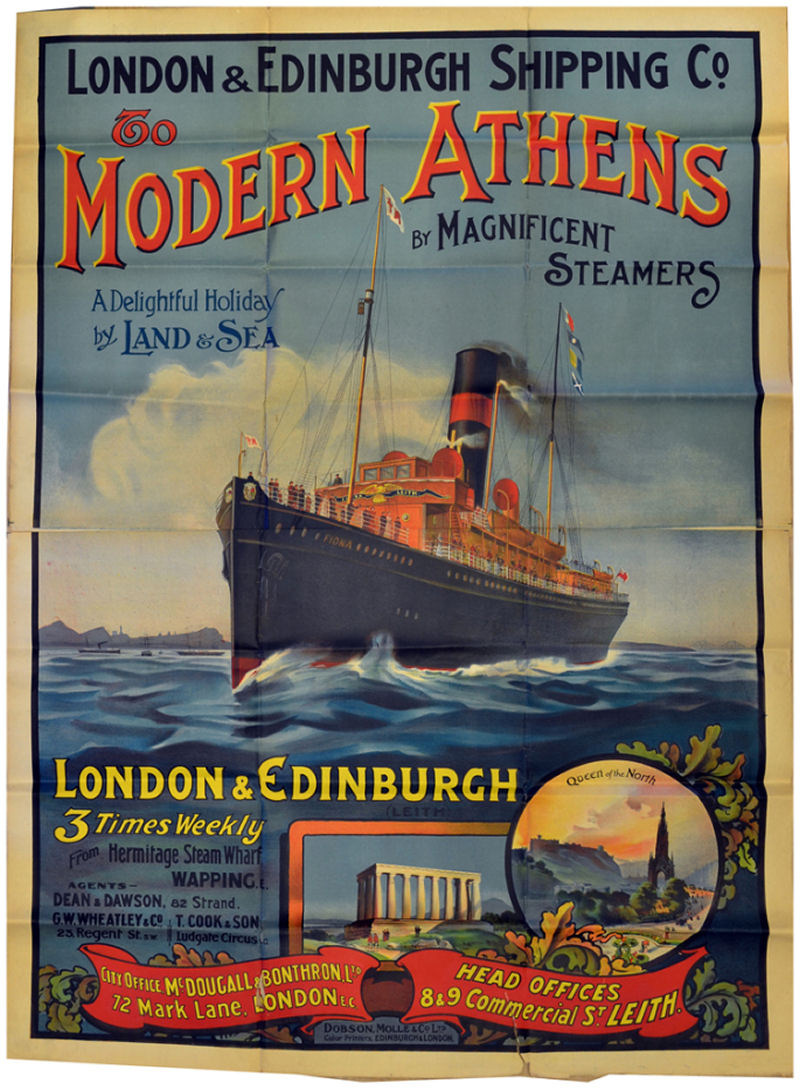 This fantastic poster was found in the store last month. It's huge- over 2m high and 1.5m wide. The colours are so vivid it looks as if it was never used on a bill board, or at least not for very long. And because it's been folded all these years, light hasn't been able to get to it either and damage the paint.
The London and Edinburgh Shipping Company provided three sailings a week in each direction, from Victoria Quay in Leith (now the site of the Scottish Executive building) to Wapping in London. The company was founded in 1809 and one of its earliest ships, the "Isabella" brought tea to Edinburgh for the first time.